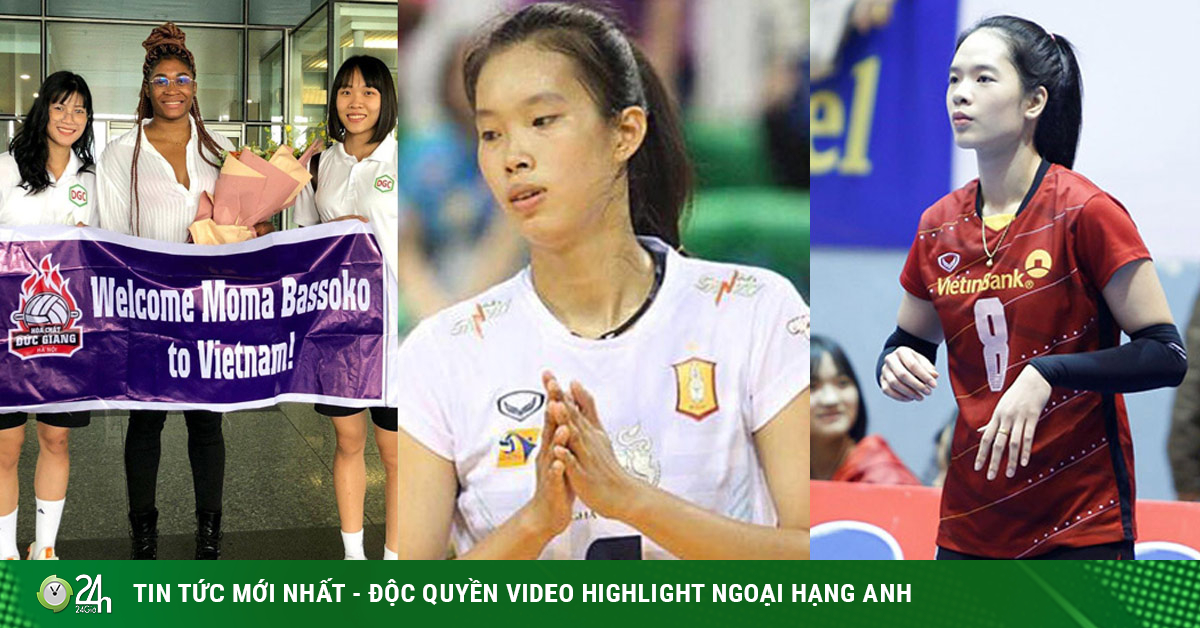 (Sports news, volleyball news) The National Volleyball Championship (National Championship) 2022 is extremely hot because there is a "death" table with all the teams that have been invested heavily in recent times.

Since last season, Long An's two men's and women's teams did not attend and were not relegated for objective reasons, the 2022 National Championship increased to 11 men's and 11 women's teams, and 2 teams had to be relegated. Besides, the fact that Vietnamese volleyball decided to use foreign soldiers made the "arms race" between the teams before the new season even more exciting and received great attention.
Ngoc Hoa reappears side by side with Tran Thi Thanh Thuy in the color of VTV Binh Dien Long An
Not stopping there, domestic volleyball continues to "make waves" after the draw and division of the men's and women's content at this year's national volleyball tournament was announced.
Because, in Group A of women's volleyball, it became a "death" group when it featured hosts Ninh Binh Doveco, Duc Giang Chemical Hanoi, VTV Binh Dien Long An, Kinh Bac – Bac Ninh and Thai Binh. These are all teams with strong investment this season, possessing extremely "terrible" domestic and foreign athletes.
As the team that just returned to the national championship after a year of absence due to the influence of Covid-19, VTV Binh Dien Long An is still considered the top candidate for the championship. Not only welcoming the return of Vietnam's No. 1 owner Tran Thi Thanh Thuy after going abroad to Japan, the only Western team of the tournament also excited when welcoming the return of "legend" Nguyen Thi. Pearl flower.
Talented and beautiful assistant Le Thanh Thuy is one of the quality rookies to join Ninh Binh Doveco
The duo also received support from the beautiful and talented rookie assistant Dinh Thi Tra Giang, promising to create a "triple" worth watching at the tournament.
In terms of quality internal troops, Ninh Binh Doveco is even more appreciated when this team "buys" 5 famous names at once: Dinh Thi Thuy, Nguyen Thi Trinh, Luu Thi Hue, and Le Thanh's assistant. Thuy, libero Bui Vu Thanh Tuyen. With a well-known rookie group, plus the famous smasher Nguyen Thi Bich Tuyen in the squad, Ninh Binh Doveco will surely make all other teams shy.
Next, the reigning national runner-up of Duc Giang Chemical Club Hanoi was like a "tiger growing more wings" when he had just spent a large amount of money to successfully recruit Moma Bassoko, Cameroon's No. . This smasher born in 1993 also participated in the 2014 Women's Volleyball World Championships in Italy and the 2016 Rio Olympics.
Duc Giang Chemical Club has successfully recruited Moma Bassoko, Cameroon's No. 1 opponent who has won the Africa Cup 3 times.
Meanwhile, the Kinh Bac – Bac Ninh team also proved to be no less competitive when successfully bringing in a squad of two quality Thai foreign soldiers, the assistant Chitaporn Kamlangmak and the opponent Chompunuch Chitsabai.
With the "terrible" human strength that the above teams possess, each match in Group A "death" promises to be an extremely attractive "super classic" match and well worth the wait.
The 2022 National Volleyball Championship will be played at two locations, Ninh Binh and Vinh Phuc, the men's and women's group A teams will compete in Ninh Binh from July 6-13, while the Group B teams will play in Vinh. Happy from 6-9/7. The men's final round will take place from July 13-17 in Ninh Binh, while the women's final round will take place at the same time in Vinh Phuc.
Kinh Bac – Bac Ninh added two talented Thai rookies
The total prize value of the 2022 National Volleyball Championship is nearly 2.3 billion VND. In which, the champion team received 500 million VND, second place 300 million VND, third place 200 million VND. There are also prizes for the best offensive player, the best second passer, the best defensive player…
In Group B (women's prize) including Vinh Phuc, Information Command, Dak Lak, Thanh Hoa, Industry and Trade Bank. In the men's tournament, Trang An Ninh Binh, Ha Tinh, Hanoi, Binh Duong Construction Materials, Vinh Long XSKT were in Group A while Group B included The Cong, Sanest Khanh Hoa, Bien Phong, Ho Chi Minh City, and Long An.
Source: https://tcdulichtphcm.vn/the-thao/bong-chuyen-nu-vdqg-2022-co-bang-tu-than-doi-thu-cua-thanh-thu…Source: https://tcdulichtphcm.vn/the-thao/bong-chuyen-nu-vdqg-2022-co-bang-tu-than-doi-thu-cua-thanh-thuy-khung-ra-sao-c28a32957. html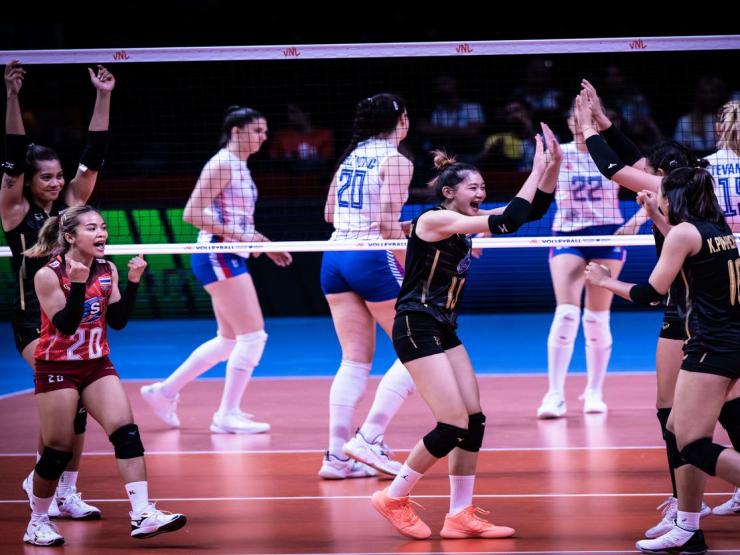 (Sports news, volleyball news) The long-legged volleyball team from Southeast Asia subdued the defending world champions after 5 sets.
According to Le Phong (Ho Chi Minh City Tourism Magazine)
.