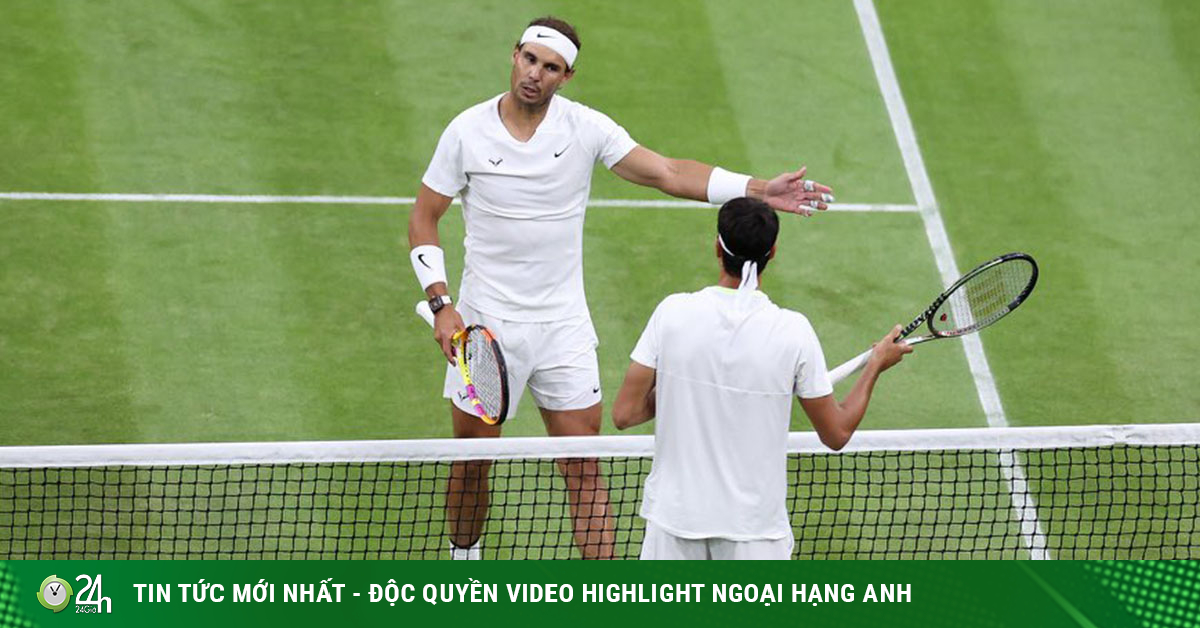 (Sports news, tennis news) Rafael Nadal has just left a bad image in the match against Lorenzo Sonego in the 3rd round of Wimbledon.

Video of Nadal's back-and-forth match with Sonego:
Nadal entered the fourth round of Wimbledon 2022 after an easy 6-1, 6-2, 6-4 victory over Sonego on the night of July 2 (Hanoi time), thereby extending the series of consecutive victories at Grand Slams up. number 17 in 2022. After the match, the Spaniard had to apologize for the inappropriate image.
Nadal called Sonego to the net to criticize the Italian player's attitude
Nadal was leading Sonego in the 3rd set when the Italian player expressed anger by asking the referee to close the roof of the Center court. The 27-year-old then shouted as he made a good shot. Nadal lost the first break in game 8 of the 3rd set and immediately, the Spaniard called Sonego to the net to criticize the opponent's improper attitude.
At the end of the match, when he went to the net to shake hands, Nadal continued to use his hand to hold Sonego to stay to talk right and left and the two players exchanged words. During the post-match press conference, the 14-time Roland Garros champion apologized.
"I have to say I was wrong," said Nadal. Maybe I shouldn't have called him up to the net to talk. So I apologize for that. I made a mistake. I realize that. That's what I talked to him about in the dressing room.
I never meant to bother him. I just wanted to call him and say something that made me unhappy about him in that moment, but that's all. We had some problems but it stayed on the pitch."
At the end of the match, Nadal continued to hold Sonego in the net to analyze right and wrong
For his part, Sonego did not hesitate to criticize Nadal: "A player should not call his opponent to the net to explain. You can't do that at Wimbledon. Nadal should have had a word with the referee. He distracts me."
Fans agreed with Sonego and criticized Nadal on social networks. They argue that Nadal has acted inappropriately as one of the greatest tennis players of all time.
One fan wrote: "How dare Nadal call Sonego up to the net to tell him what to do!. What does Nadal think he is to tell Sonego to stop grumbling? Nadal is very confident, but I have to say he should be humble again. You know, nobody grumbles more than Nadal in the men's event."
Another fan asked: "Can you imagine if the players called Nadal to the net every time he was overtime? It was a trick and Sonego was distracted in game 9 (of set 3).
One fan sarcastically: "I didn't expect Nadal to be such a drama queen, what a disappointment for a great champion."
Nadal is currently continuing his journey to win all four Grand Slam tournaments in a year since Australian legend Rod Laver established it in 1969. The Spaniard will face 21st seed Botic Van De Zandschulp for a place in the quarterfinals. Before that, "Gaur" crushed this opponent 3-0 on the journey to conquer the 14th Roland Garros title not long ago.
Source: https://tcdulichtphcm.vn/the-thao/lum-xum-wimbledon-nadal-2-lan-34day-doi34-doi-thu-phai-ngo-loi…Source: https://tcdulichtphcm.vn/the-thao/lum-xum-wimbledon-nadal-2-lan-34day-doi34-doi-thu-phai-ngo-loi-xin-loi-c28a34502.html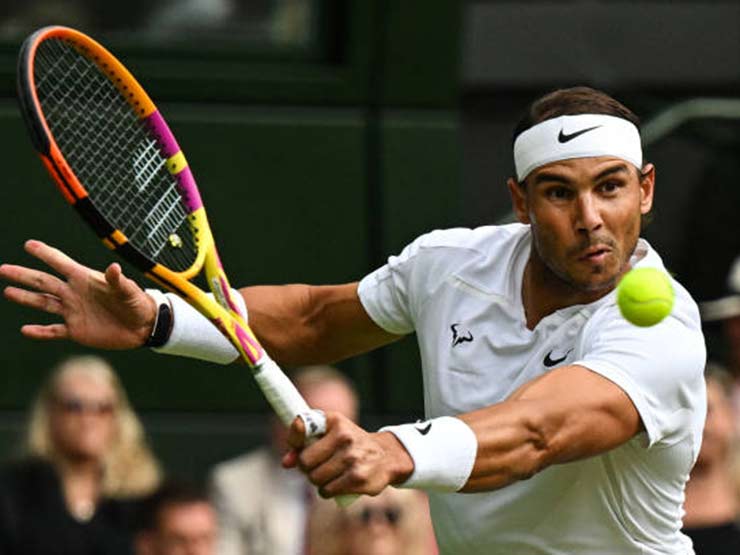 (Tennis video – Tennis results, Rafael Nadal – Lorenzo Sonego, 3rd round of Wimbledon men's singles 2022) Nadal is expected to have an overwhelming performance against the underrated Sonego.
According to Sy Anh (Ho Chi Minh City Tourism Magazine)
.