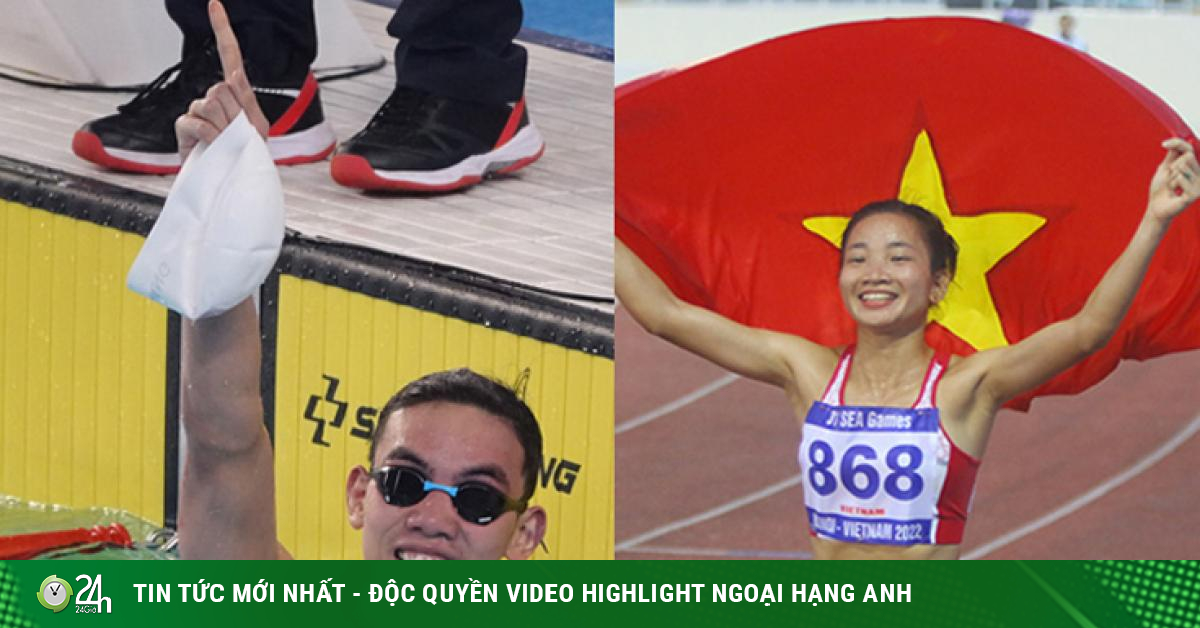 (Sports news, SEA Games news) Vietnam's achievement at the 31st SEA Games is so great, but looking back at ASIAD, Olympic everything is completely different.

In hosting the Southeast Asian Games – SEA Games for the second time, Vietnam has successfully organized it in many ways. The organization was safe, the host team also created a record SEA Games, with the number of gold medals for the host Vietnam reaching 205, setting a record of the Games.
Huy Hoang and Nguyen Thi Oanh experienced a great success at the SEA Games, but to win ASIAD or Olympic gold, they will have to work harder.
Vietnam is far ahead of the second Thailand delegation to 113 gold medals, a gap that is difficult for anyone to fill. According to statistics of 205 gold medals won by Vietnam at the 31st SEA Games, about 56% came from Olympic sports, ie 115 gold medals.
Those are 22 gold medals in athletics, 11 gold in swimming, 11 gold in wrestling (17 gold), shooting (7), boxing (3), rowing (8), canoeing (8), cycling (4), judo (9). ), fencing (5), handball (2), table tennis (1), taekwondo (9), tennis (1), weightlifting (3), soccer (2) and gymnastics (4) .
These achievements are extremely impressive, encouraging, but if you look at the ASIAD and Olympic exams, it is a silence to think about.
If we lead convincingly at the 31st SEA Games, in ASIAD 2018 we are only ranked 16th in Asia and 4th in Southeast Asia after Malaysia, Thailand and Indonesia.
At the 2020 Olympics, we were "empty hands" when we didn't win any medals while the Malaysian, Indonesian, Thai and Philippine teams all won medals.
The above statistics show that, although Vietnam has overwhelming achievements in the regional arena, when it comes to bigger events, it is still difficult for us to compete for medals.
For an easy example, we will take the record achievement that Vietnamese athletes won at the SEA Games to compare with the achievement of winning gold at ASIAD and the nearest Olympics to clearly see the difference.
Of the 5 gold medals that swimmer Huy Hoang won at the 31st SEA Games, there was a record in the men's 400m freestyle swimming event. Hoang set the record with a time of 3 minutes 48 seconds 06, while Sun Yang who won the 2018 ASIAD gold medal with a time of 3 minutes 42 seconds 92 and the Olympic gold medal was Ahmed Hafnaoui (3 minutes 43 seconds 36).
The achievement of winning gold for Nguyen Thi Oanh in the women's 1,500m run is 4 minutes 14 seconds 98, ASIAD gold winner Kalkidan Gezahegne only takes 4 minutes 07 seconds 88. Faith Kipyegon only needs 3 minutes 53 seconds 11 to win the Olympic gold medal. .
Also in athletics, Lo Thi Hoang set a SEA Games record with a throw of 56m37, but this achievement is still quite modest compared to other colleagues in major tournaments. At ASIAD 2018, Liu Shiying (China) won gold with a throw of 66m09, at the Olympics it was also Liu Shiying who won gold with a record of 66m34.
One of the Olympic contents that can be hoped for is the record of female athlete Hong Thanh, who broke 3 records at the 31st SEA Games. In the 64 kg weight category, Hong Thanh set a 104 kg weightlifting record. push 126 kg and total lift 230 kg. This achievement is on par with the weight that helped Chen Wen Huei (Taiwan, China) win the Olympic bronze medal in 2020, 2 kg less than Giorgia Bordignon (Italy) who won silver and 4 kg less than the Olympic gold medalist Maude Charron (Canada).
The large time gaps mentioned above show that, in order to achieve achievements at ASIAD or the Olympics, Vietnamese athletes need to invest more, practice, and make great progress in the future.
Source: https://tcdulichtphcm.vn/the-thao/viet-nam-khong-co-doi-thu-o-sea-games-giat-minh-nhin-lai-asiad…Source: https://tcdulichtphcm.vn/the-thao/viet-nam-khong-co-doi-thu-o-sea-games-giat-minh-nhin-lai-asiad-va-olympic-c28a32421.html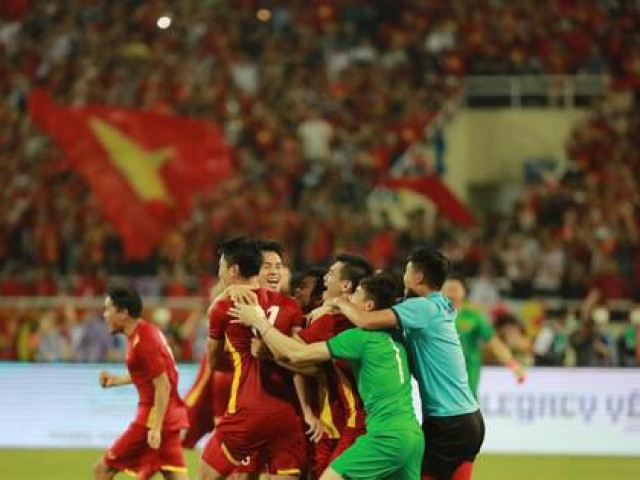 At the end of the 31st SEA Games, the Vietnamese sports delegation won 119 gold medals in the subjects included in the competition program of the Paris 2024 Olympic Games, accounting for 58% of the total number of gold medals achieved at the 31st SEA Games.
According to the National Assembly (Ho Chi Minh City Tourism Magazine)
.