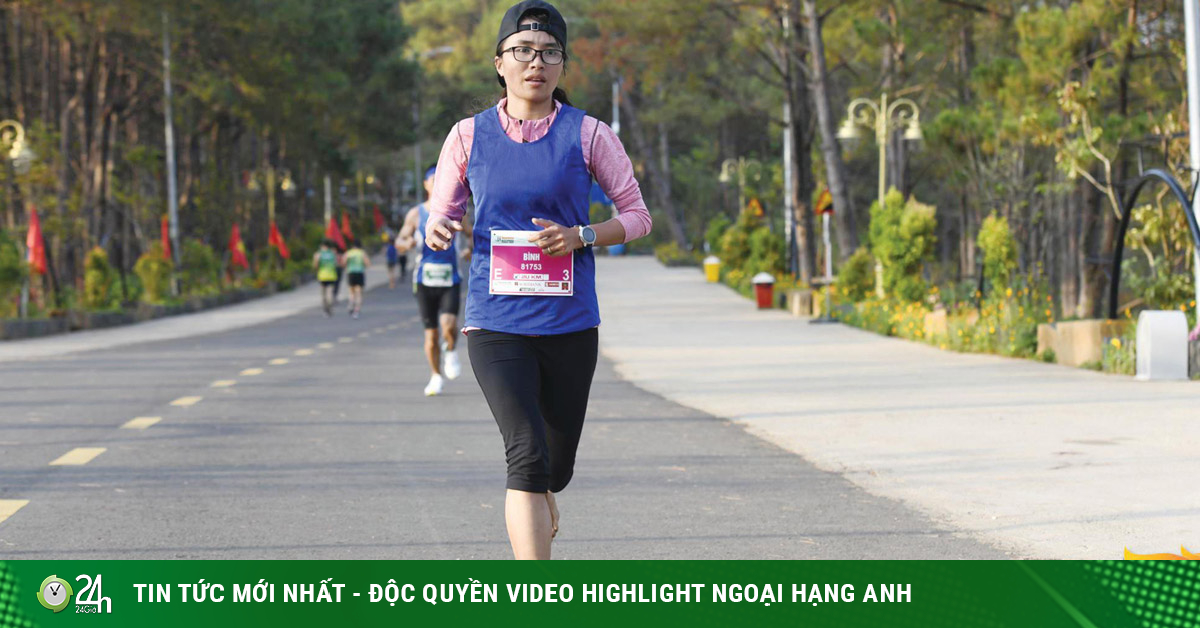 Friday, April 2, 2021 00:46 AM (GMT + 7)
After 7 years of retirement, a 32-year-old mother of two suddenly won the runner-up position in the movement system semi-marathon content. A spectacular re-export of "Queen of the feet" Pham Thi Binh on the running track of Tien Phong Marathon 2021.
The "steel" woman
At the end of the 2014 National Gymnastics Congress, at the age of 25, the record of barefoot Quang Ngai Pham Thi Binh broke up with tears because of force majeure health. "Queen of Southeast Asia marathon" has left behind a regret and a gap too big, until now for Vietnam track and field.
"Barefoot Queen" Pham Thi Binh on the way running Tien Phong Marathon
In just 4 years of his peak, Binh has won 80 big and small titles, notably the 2011 Asian bronze medal and the 2013 SEA Games gold medal which are both historic with the Vietnam marathon.
Particularly for Tien Phong Marathon, the "steel" woman is also a breakthrough specialist, with three consecutive championships on the semi-marathon (2011-2012-2013), and especially the top of the 2014 women's marathon right now. This content was held for the first time.
Overcoming the pain of early retirement, Binh withdrew to focus on completing training programs and participating in youth training. With her rare experience and dedication and perseverance, the young female coach soon reaped the fruits of potential young athletes. Since the last three seasons of Tien Phong Marathon, the students who have been discovered and trained well and carefully of Ms. Binh have begun to play the match, compete mature and win a number of medals.
Also after 7 years away from the runway, Binh got married and gave birth to two children. Although she has been dedicated to training, she is extremely busy taking care of her family with two young children, but as shared by Binh, her feet always miss the way to run, especially every season leading the Tien Phong Marathon. .
That is the reason for the mother of two children to decide that they will practice again, first of all to gather with the students themselves, aiming for a big goal for themselves to re-appear in the Tien Phong Marathon, as a Movement of athletes.
A spectacular return
Four months ago, when her son was 6 months old, Nguyen Thi Binh returned to training, at the same time implementing her "own plan". Although only taking advantage of training, mainly playing the role of "green army" for students, but the level of a champion in Binh is almost unchanged, with the professional parameters "up" very quickly, in addition to the skills. proficiency.
That's why, this female coach confidently registered to test her strength in the 10km female movement when leading the army in Ba Ra mountain climbing tournament earlier this year. At first, only determined to "run after the student" and "surpass himself", yet Binh has successfully completed the whole journey, even won the runner-up position, with a poor performance in his opponent. more than 1 minute.
It is this victory that reinforces the determination of "barefoot queen" to conquer Tien Phong Marathon 2021. It is very interesting because she has to focus on her pupil Huynh Thi Diem to compete in the advanced system half-marathon, so Binh also aims for that content for himself, of course in the movement system. Attending the tournament in both the role of coach and athlete, the mother of two took two months to prepare.
In addition to studying with her students, she also spends an hour each day practicing, taking lessons. Although he did not put much weight on his achievements, Binh successfully conquered the 21km challenge in the re-export of the country's traditional tournament. She excellently won the runner-up position aged 16-34 with a record of 1 hour 35 minutes 55 seconds. And as a familiar "specialty", the coach and athlete of Quang Ngai still runs on … bare feet.
The re-export on the Tien Phong Marathon, with Binh, the most important goal is to contribute encouragement to young athletes, for the Vietnamese athletics movement, as well as to show love and effort to contribute to the Traditional tournament in the country. And the "big dream" that she has been pursuing for the past 7 years is to create young talents for the long run in Vietnam, associated with the "launch pad" Tien Phong Marathon.
Back to compete on the 21km track at Tien Phong Marathon 2021, Pham Thi Binh is a unique case, while running… barefoot like in the peak competition. This is also a mother of two, with a 10-month-old son, and has not yet weaned. Since March 21, when he joined the Quang Ngai team in Gia Lai, Binh had to bring both young children (a 4-year-old girl and a 10-month-old boy) for convenient care. Four days later, her husband just arranged work here to support his wife. The father and son became special spectators for Binh's mother during a special conquest.
Source: https://tienphong.vn/cuoc-tai-xuat-ngoan-muc-cua-nu-hoang-chan-dat-post1324702.tpoSource: https://tienphong.vn/cuoc-tai-xuat-ngoan-muc-cua-nu-hoang-chan-dat-post1324702.tpo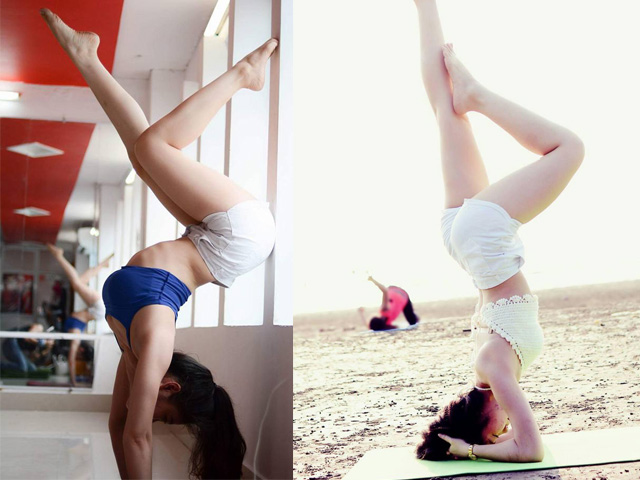 (Sports news) "Shedding body" after practicing to have a hot body thanks to Yoga, Liu Yen Linh also performed Yoga …
.