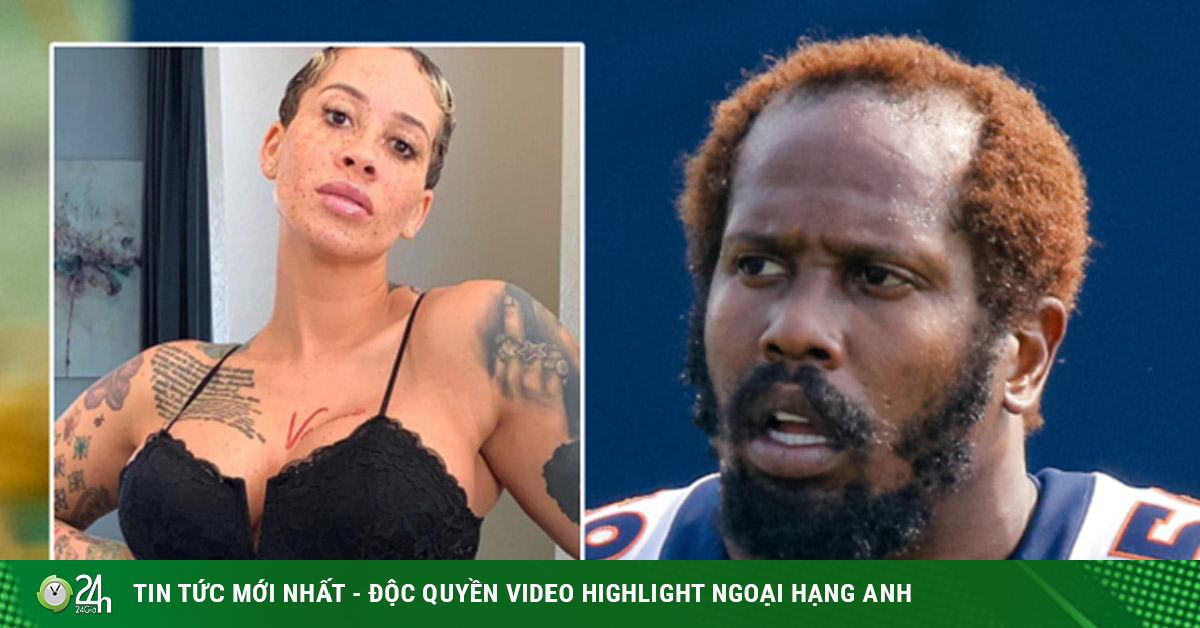 Thursday, January 7, 2021 00:15 (GMT + 7)
(Sports news) Denver Broncos American football club star Von Miller was accused by his ex-girlfriend, a stripper, for wanting to kill herself and their common child in her womb.
A billion dollar sports star is accused of wanting an old girlfriend to miscarriage
According to RT page, Von Miller – the Denver Broncos star at the American Professional Rugby League (NFL), the tournament with billions of dollars in annual revenue has just been accused by ex-girlfriend Megan Denise of always wanting her to be miscarriage. Even Miller was accused of always wanting to kill Denise after this girl published an ultrasound photo of her carrying in the womb of their common child.
Ex-girlfriend Megan Denise (small photo) accused Von Miller of always wanting her to die early or have a miscarriage of their common child
Denise is a stripper who worked in boxing legend Floyd Mayweather's Girl Collection striptease club. She even tattooed the name of her ex-boyfriend Von Miller on her chest. Opposing the accusations from ex-girlfriend Denise, Miller wrote on his personal Instagram page: "The fact that when someone leaves you literally drives some people crazy. What a classic trap."
Khabib was solicited 100 million dollars to fight Mayweather
Ali Abdelaziz, manager of the famous MMA boxer Khabib Nurmagomedov revealed to the press about the UFC star was solicited by the "Lonely" side of the middle-class boxing world Floyd Mayweather. with huge promising profits.
Khabib Nurmagomedov and Floyd Mayweather can compete with each other on a boxing ring or MMA
Share on TMZ Sports page, Abdelaziz said: "Listen, we were offered $ 100 million to fight Floyd Mayweather. Dana White (President of the UFC) was on the train, everyone was on the train waiting for the match. But you know, Khabib is an MMA fighter. If Floyd wants to come here to fight, teach him a lesson, no problem. "
"UFC crazy guy" McGregor is confident that he will win Poirier for the second time
One year since winning the knockout technique Donald Cerrone after just 40 seconds at the UFC 246 event on January 18 last year, Conor McGregor is about to return in an octagon. The Irish Republican "madman" will rematch Dustin Poirier at UFC 257 on January 23 in Abu Dhabi (United Arab Emirates).
McGregor won this opponent after only 1 minute 54 seconds of playing the first time they competed, at the UFC 178 event in 2014 in Las Vegas (Nevada state, USA). Before rematch Poirier, McGregor wrote on his personal Twitter confidently: "I promise I will have a masterpiece."
The Chinese female tennis star lost to her junior Sharapova in Dubai
At the opening match of the Dubai Tennis Championship 2021 hard-court WTA tournament taking place in the United Arab Emirates, the female player ranked 34 in the world, the Chinese Qiang Wang had just stopped walking after losing 3 sets. against Russian national rival Daria Kasatkina with the score 2-6, 6-3, 2-6. Another Russian, Veronika Kudermetova, won 7-5, 6-1 against No. 10 seed Anett Kontaveit, while No. 9 seed Maria Sakkari beat Anastasia Potapova 6-4 6-2.
Legendary motoGP Rossi spent more than 22 billion to buy the third yacht
The Corriere dello Sport newspaper said, the legendary driver of the world motor racing village Valentino Rossi just bought his third yacht for about 800 thousand euros (more than 22.6 billion dong). Before that, he owned two other luxury yachts named Titilla and Titilla II.
Source: http://danviet.vn/nong-nhat-the-thao-sang-7-1-sao-giai-ty-do-bi-to-muon-ban-gai-cu-say-thai-5020. ..Source: http://danviet.vn/nong-nhat-the-thao-sang-7-1-sao-giai-ty-do-bi-to-muon-ban-gai-cu-say-thai-502021710133419. htm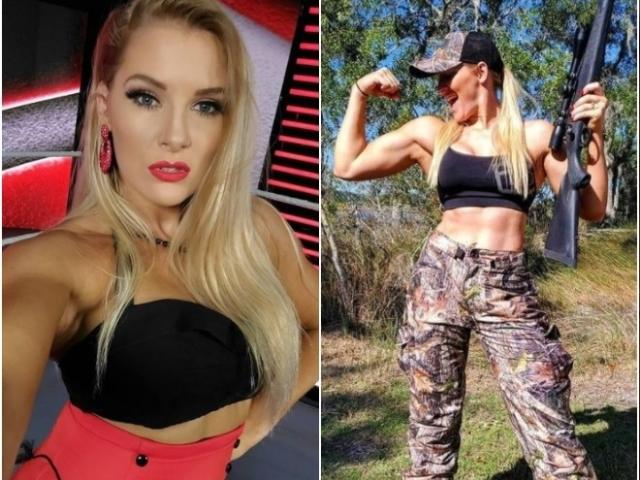 (Sports news, behind-the-scenes news) The strange gift that the famous wrestling beauty WWE Lacey Evan showed off on the fishing page …
.