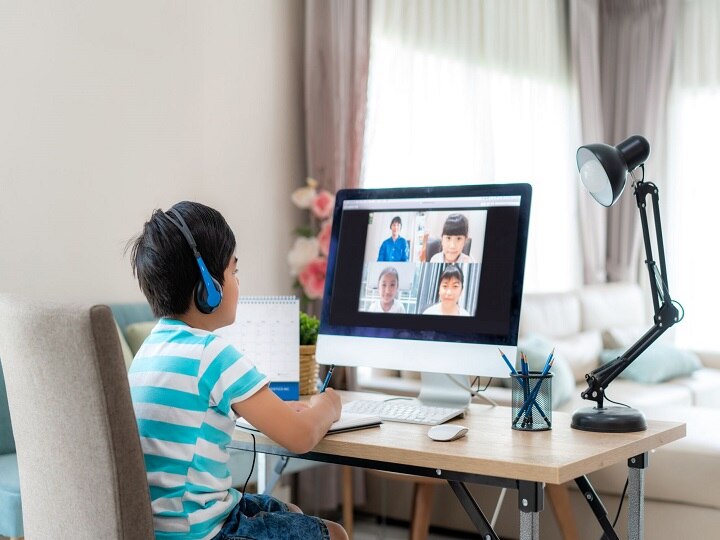 Video conferencing app Google Meet has launched features for teachers and students. This includes many things including muting all students, moderation tools, ending meetings for all. During online classes, there have been many cases of teachers' facements, but with these new features, Google wants to reduce such incidents.
Google has launched some features for safe and secure learning sessions. With these features, teachers will be able to decide who can attend classes. Advanced safety locks have been launched to block unknown users from gatecrashing of the meeting. Teachers can even decide who will be able to chat and be present during the meeting.
Teacher will be able to finish class for everyone
With this, after the end of class, teachers will also get a meeting and meeting feature for everyone. Even after the first teacher was out of the meeting, students could stay in the meeting or breakout room. However the new feature allows teachers to control when and how they want to end the meeting for all students.
Students will also get the option to mute
Google has said in the blog that there is difficulty due to discussion in class. Therefore, we are giving teachers an easy way to mute everyone at once. In the next few weeks, the option of muting everyone will help teachers to keep the class on track. Once the mute all feature is rolled out, it will be very useful for the teachers and the teacher will decide if the student can unmute themselves during the class.
Only teachers and students will be included in the class
With this, teachers will be given moderation control so that they will be able to decide whether to join the class or can use chat. Google has said that by the end of this year, classrooms and meat will work even better together. By default, every meeting created in the classroom will be protected. The meet will also know who is in the roster of the class and hence only students and teachers will be able to join the class.
Also read-
Apple's entry after Samsung and Motorola, increasing trend of foldable smartphone
Protect your Instagram account from hackers, adopt these security features
.