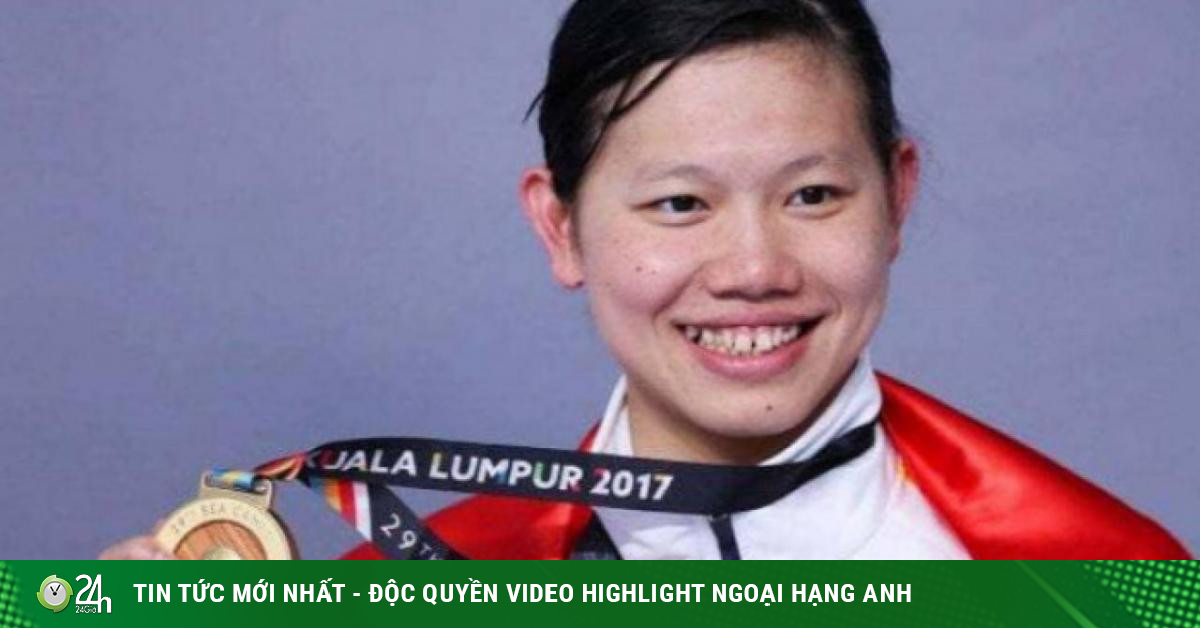 (Sports News) The story of Anh Vien competed internationally for nearly 10 years at the peak, making many people wonder: her parents must have become giants?

In recent days, many people are deeply regretful when they hear that Nguyen Thi Anh Vien (SN 1996) has resigned from the national team, after her bad performance at the recent Tokyo 2020 Olympics.
But it's common sense for an athlete, when they're past their prime. Everyone will leave the game eventually. But in the past 10 years, with hundreds of medals achieved, many people can't help but wonder: "Did Anh Vien's family become a giant in the suburbs of Can Tho city with a huge amount of money from medals? ".
"The fisherman" Nguyen Thi Anh Vien.
The first Tet is a family reunion
"I just want him to stay at home," said Mr. Nguyen Van Toi (Anh Vien's grandfather) who also taught Anh Vien to swim when he was young. He said, last Tet was the first time that Anh Vien had a chance to celebrate Tet with his family in nearly ten years.
He said, a few days back home to celebrate Tet, Anh Vien just hung around the house, sometimes going to his grandmother's house in Cam canal a few kilometers away. Anh Vien is very strong when competing but in real life is a gentle and somewhat shy girl. She loves history and the most boring is eating.
Anh Vien's grandfather stood in front of the house where he lived with Anh Vien's parents.
Because of the strict diet of top athletes, Anh Vien has 4 main meals every day, not including snacks. In which, the main meal has at least 1 kg of beef, 50 shrimps, 1 large plate of noodles, 1 plate of mixed vegetables, 1 liter of fresh milk…
At home, she enjoys the food made by her grandmother or mother. In the house, there was also an old flour mill, hand-turned. Rice is poured into it, add water … and rotate by hand to have a batch of flour to pour pancakes, make cakes…
There is even a stone mill in the house.
The house that Anh Vien's parents and grandparents are living in, built nearly a decade ago, is not outstanding. Anh Vien's father is the seventh child – the youngest child, so he should take care of his parents. The house is spacious, but the architecture is simple, the yard is large, the living room is nothing but hundreds of medals, certificates of merit… of Anh Vien.
"Every time he competes abroad, when he returns to Vietnam, he sends a medal back to his parents. Very happy," said Mr. Toi. The house is not large, only the living room and the interior, including the bedroom. The kitchen is a rather small walled house located in the back. Grandmother Anh Vien said: "Cooking has such a separate area, the house is not smoked".
The lunch place of Anh Vien's grandfather.
Outside in the yard, to the right is the shack that belongs to Anh Vien's grandfather, used for lunch break. He said, lie like that to cool. On the wooden stall, there is an old radio, a small fan, and scattered clothes…
The house is quite messy, like many other rural families.
"The family has 10 workers (1 public = 1,000m2) of durian land, which Anh Vien's parents take care of all day long. It is the main source of income for the family," Mr. Toi said. There is a camera on the front porch, sometimes lying in bed, missing home, missing parents, grandparents, Anh Vien can access and see pictures of everyone's activities.
"What kind of tycoon, just a little rich"
That is the comment of Mr. Nguyen Thanh Nhan, Head of Ba Cao hamlet, Giai Xuan commune, Phong Dien district, Can Tho city – the locality where Anh Vien's family is living. Mr. Nhan said that in the past, Anh Vien's family had only enough to eat, but since she was famous and won many domestic and international medals, her family's life changed.
"Anh Vien sent money back to invest in the garden, increased the harvest, then helped his parents build and repair the house, buy some more land. Since then, the economy has improved," he said. According to him, no one here considers Anh Vien's family to be a rich man, just a rich person.
Collection of medals, certificates of merit… of Anh Vien in the living room.
Anh Vien's grandfather also said that the excess money from salary and bonus, Anh Vien sent back to his parents, but they also left it there to take care of Anh Vien's future. After Tet, Anh Vien also gave him a few million for petty expenses. Every year, Anh Vien only comes home 1-2 times.
The whole family only expects from the durian garden, which yields one season each year. Anh Vien asked to quit playing for the national team, everyone's family supported. They know that Anh Vien still has to take care of her husband and children, worry about the long future…
"Each medal sounds like a few million in prize money. When going to an exam, it won a lot of medals, it sent a lot, a little bit, "said Mr. Toi. He said, a 7-seat Suzuki car, priced at more than 700 million, was parked in front of the yard, bought last year because of the durian season. Father Anh Vien studied for a driver's license, sometimes drove his family to parties, or went to An Giang to visit relatives.
Because she has to constantly train and stay at home, she has no need to spend, most of the money she receives is sent back to her parents. "Now that I have a younger brother to live with, my two sisters live there, so we don't have much money," he said.
The car that Anh Vien's father bought, according to Mr. Toi, is also thanks to the income from the durian garden.
Anh Vien's younger brother, Nguyen Quang Thuan (15 years old), was withdrawn to practice at the National Sports Training Center II in Thu Duc, Ho Chi Minh City with Anh Vien last year. Nguyen Quang Thuan's forte is the 200 + 400m medley, 200m backstroke and 200m butterfly. Since 2014 until now, this young fisherman has participated 15 times and won over 50 medals of all kinds at many domestic and international tournaments.
Being old, Mr. Toi just wanted his grandson to stay at home more often.
In 2018, at the Southeast Asian youth group swimming tournament, Quang Thuan brought home 3 individual gold medals in the events of 200m backstroke, 400m medley and 200m butterfly. Previously, this young fisherman won more than 40 gold medals in 9 times participating in national youth tournaments.
"At this point, they don't know if they're on the shore, or still practicing in the water. Never mind, if they like to swim, let them swim, you know," said Anh Vien's grandfather, looking at the rising sun, almost noon, and then said.
Impressive achievements of "fisherman" Anh Vien
Anh Vien's talent began to attract attention from the swimming village in the second half of 2011. After training with the team, the Can Tho female swimmer won 10 gold medals in 10 events registered to compete at the tournament. Swimming national championship age groups, 7 of which are national records.
After that, at the Southeast Asian Age Group Championships, Anh Vien continued to break 2 regional records and won 6 gold medals and the title of best athlete. At the 26th SEA Games held in Indonesia, she won 2 silver medals in the 100m backstroke and 400m medley event.
SEA Games 28-2015 was the most successful congress of Army player Anh Vien when he won 8 individual gold medals, breaking 7 SEA Games records. In the same year, Anh Vien also won silver and bronze at the 2015 FINA World Cup in Moscow (Russia). At the 2015 FINA World Cup in Paris (France), she won silver in the 400m individual medley.
After attending the 2016 Rio Olympics, Anh Vien came to the 29-2017 SEA Games in Kuala Lumpur, continuing to dominate the regional green race when winning 8 gold medals, 2 silver medals and breaking 3 SEA Games records…
And the number of gold medals she has won from the domestic tournament system can reach hundreds. Typically, at the 2020 national swimming championship, Anh Vien won 14 gold medals out of 17 total gold medals of the Army delegation. The individual achievements of the swimmers born in 1996 were equal to the total number of gold medals achieved by the teams outside the Top 3.
By 2019, the Can Tho fisherman's achievement dropped when he only won 6 gold medals. And the failure at the recent Tokyo 2020 Olympics was probably the reason why Anh Vien asked to quit playing for the national team.
"Anh Vien is old, has served the sports industry for ten years, so he leaves the playing field to the young people behind. Moreover, Anh Vien also wants to focus on studying.
Therefore, the family supported and agreed to let Anh Vien take a break and focus on her studies," shared Anh Vien's father, Nguyen Van Tac (SN 1975).
Source: https://www.baogiothong.vn/gan-10-nam-tren-dinh-cao-anh-vien-giup-cha-me-tro-thanh-dai-gia-d528…Source: https://www.baogiothong.vn/gan-10-nam-tren-dinh-cao-anh-vien-giup-cha-me-tro-thanh-dai-gia-d528758.html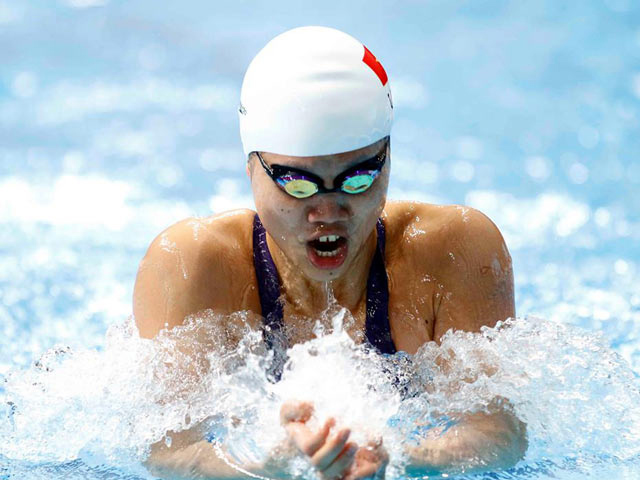 (Sports news, swimming news) The leader of swimming sport The General Department of Physical Education and Sports thinks that this is the time when Anh Vien needs to…
.