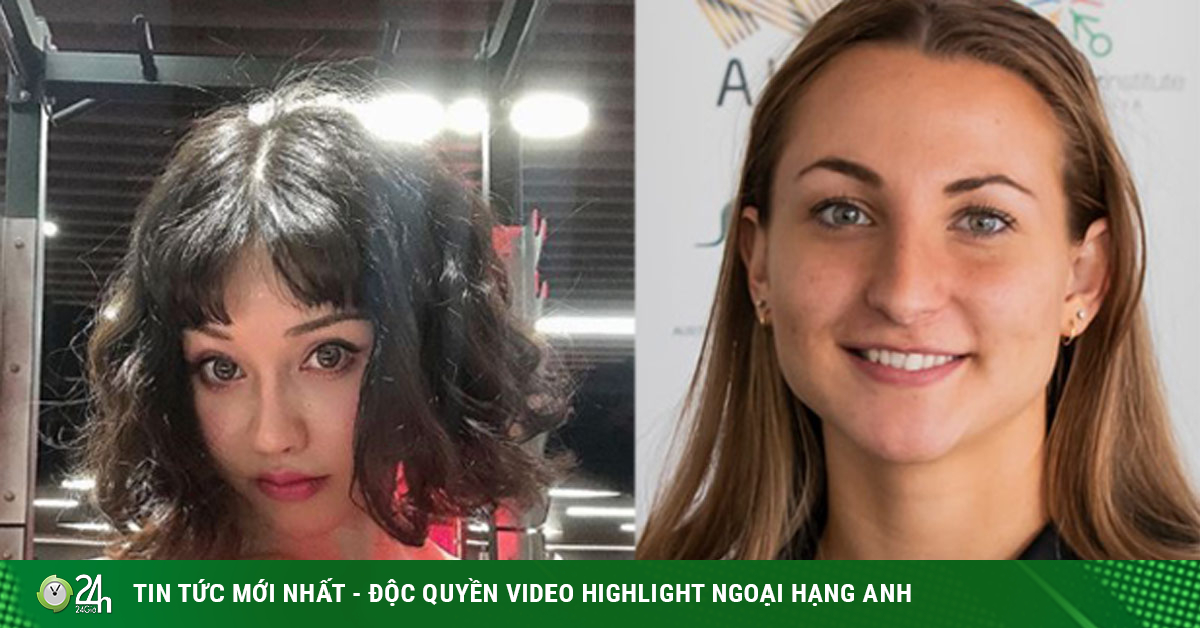 (Sports News, Tennis News) Chinese fitness "goddess" Yuan Herong makes men admire when she shows off her special skills with her first daughter on the occasion of the Lunar New Year. Meanwhile, Australian sports beauty Tahli Gill, despite being infected with Covid-19, is still competing in the 2022 Winter Olympics and has just created a miracle.

Chinese bodybuilder Yuan Herong shows off her special talent on New Year's Eve with her children
Video of the beautiful female doctor and gymer Yuan Herong showing off her strange talent with her child on the occasion of the Tiger New Year 2022:
For a long time, Chinese beauty Yuan Herong has attracted special attention with a flower-like face and a muscular body like a professional bodybuilder. The 32-year-old female doctor who is working at a traditional Chinese medicine clinic in Qingdao city, Shandong province is also praised for being very active in the fight with the community against the Covid-19 pandemic. 19 for more than 2 years.
The angelic face and respectable muscles of the Chinese female doctor and gymmer Yuan Herong
On February 6 (the 6th day of the Lunar New Year), Yuan Herong posted on her personal Instagram page, attracting more than 209,000 followers, a 19-second video clip recording her wearing a sling to carry her daughter. My little girl on her back has just swing her arms on a bar many times without her feet touching the ground.
A fan of this famous female doctor and gymer commented: "Wonderful mother". Another person complimented the mother and daughter Yuan Herong: "The princess and the queen are beautiful. Very healthy and strong. Red envelopes for the Princess".
In response, Herong wrote: "Thank you! Red envelopes are a traditional custom during Chinese New Year.
Hotgirl Australia Tahli Gill with Covid-19 still sets an Olympic miracle
Video images of athletes duo Tahli Gill and Dean Hewitt making history for Australia in curling at the Beijing 2022 Winter Olympics:
Late on Saturday (February 5), the beautiful Australian female athlete of curling Tahli Gill was isolated in the capital Beijing (China) after a number of Covid-19 tests- Her 19 tested positive for the SARS-CoV-2 virus.
Tahli Gill (right) had Covid-19 but was still able to attend the 2022 Winter Olympics and made history with teammate Dean Hewitt
When this 22-year-old girl was packing up to prepare for early repatriation, suddenly good news came to her on Sunday afternoon (February 6).
Accordingly, the Australian Olympic Committee (AOC) revealed that it has just received an email from the Chinese Public Health System stating that Gill's SARS-CoV-2 virus level in the past 24 hours is at an acceptable level. .
Therefore, she and fellow male athlete Dean Hewitt can still compete together in the mixed doubles content of the 2022 Winter Olympics in Beijing. After that, the duo excellently defeated both Switzerland and Canada to help Australia have the first victories in curling in the history of the Winter Olympics.
American surfer beauties wear "revealing" bikinis to treat fans' eyes
Video of Anastasia Ashley cycling, surfing while wearing a sexy bikini in Hawaii:
Anastasia Ashley is an American professional surfer and model. The 34-year-old girl, who won the US professional surfing championship, has just had an attractive trip to the North Shore coastal area (Oahu, Hawaiian Islands).
Here, Anastasia Ashley wore "tiny" two-piece bikinis showing off her three attractive rings, making her fans constantly praise.
Anastasia Ashley shows off her amazing body while wearing a bikini to the beach in the Hawaiian Islands
Boxing beauties practice hard to show off their standard body without adjusting
Although choosing to pursue a sport that many people criticize as violent and dangerous like boxing, Cheyenne Hanson still creates sympathy from many people because of her beauty from her pretty face and attractive body.
Cheyenne Hanson still wants to improve her good figure
On her Instagram page, the beautiful woman from Augsburg (Germany) posted a photo of her holding a phone to take a "selfie" while wearing a dress that cleverly showed off her soft body curves.
Cheyenne also happily wrote a photo caption about her active preparations for an upcoming match: "News of the upcoming fight will be coming soon! That means that I will start the diet from now on. My weight now is 61.3 kg with 17.6% body fat. Let's see how it will change in the next few weeks! I will all news update for you. Let's go!"
Chinese ice skating 'Pearl' sheds tears because of an incident on the home field
Expected to shine in the team event of figure skating at the Winter Olympics on February 6, female athlete Zhu Yi (Chu Di) slipped while performing a short competition on the ice rink, making her get low score and finish last on leaderboard.
Zhu Yi tripped and burst into tears when he didn't perform well at the Winter Olympics in his home ground
This 19-year-old female athlete burst into tears of disappointment. Even so, the fans on the ice rink at the Beijing gymnasium still gave Zhu Yi a round of applause, while her teammate Wang Shiyue hugged this girl to encourage after the recent incident. via.
Source: https://tcdulichtphcm.vn/the-thao/my-nu-co-bap-cuon-cuon-tro-tai-la-hotgirl-dinh-covid-19-lap-ky…Source: https://tcdulichtphcm.vn/the-thao/my-nu-co-bap-cuon-cuon-tro-tai-la-hotgirl-dinh-covid-19-lap-ky-tich-olympic-c28a25261. html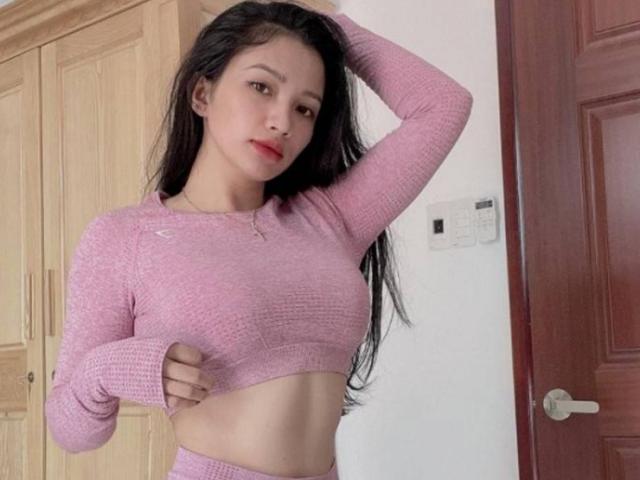 (Sports news, behind-the-scenes news) The beauty Hoang Ha from Vietnam appeared very prominently on a Chinese newspaper page.
According to Dang Duc (Synthesis) (Ho Chi Minh City Tourism Magazine)
.