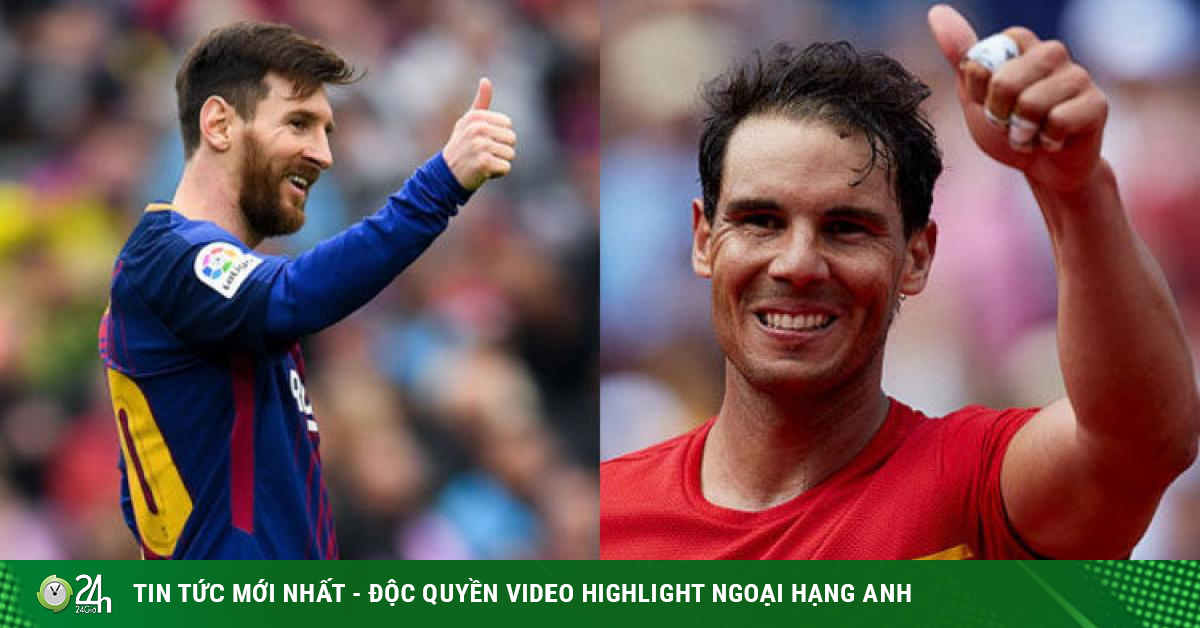 Saturday, February 6, 2021 19:09 PM (GMT + 7)
(Sports news, tennis news) Rafael Nadal expressed his opinion clearly when he learned about the expensive contract of Lionel Messi.
Pure professional sports athlete, everyone wants to become the owner of the expensive contract. According to El Mundo, the famous newspaper of Spain, published on January 31, superstar player Lionel Messi signed a contract with Barca in 2017 with the amount of nearly 700 million USD in four years.
Nadal (right) is a real fan of Real's good words for Messi (left)
This information has not been confirmed by the Barcelona club and Messi side, but when the information broke out, not only the football world but the sports world stirred. Remember the most expensive athlete contract on the planet previously belonged to Patrick Mahomes, an American rugby player who signed with Chiefs for 10 years for $ 503 million.
But if the news that Messi signed a $ 673.8 million contract with Barca is true, the Argentine player is the most expensive athlete in the world. This means that, M10 and Barcelona will have to spend hundreds of millions of dollars to pay taxes for the Spanish Government, which may be the main reason that Messi and the host club do not disclose details. contract.
Disclosure comes when Barca is struggling with a debt of 1.17 billion euros ($ 1.42 billion), with 730 million euros ($ 885.9 million) paid in advance, the Catalunya team is meeting many financial difficulties. Information about the M10's contract is given right at the moment, making Messi "a stele" subject to many criticisms instead of the club.
Having received a lot of "axes and hammers" from public opinion, but Messi still receives encouragement from the number 2 tennis player in the world, Rafael Nadal. Rafa is a fan of Real Madrid, but the player born in 1986 always admires the talent of the Argentine player.
Nadal said to Marca: "I don't understand why people are arguing. Messi is one of the best players in history he deserves a good deal from the club. I don't see a problem. The intention to pay Messi that contract and make sure they have the resources to pay the deal ".
Not only Barca, Real Madrid, the team that Nadal admires is also very difficult, he said: "Real's situation is also difficult. Planning for the club is now difficult, especially when signing a contract or contracting. The crisis makes it difficult for everyone to predict what will happen in the future.
Source: http: //danviet.vn/messi-co-hop-dong-gan-700-trieu-usd-nadal-tuyen-bo-dieu-ngo-ngang-502021621910 …Source: http://danviet.vn/messi-co-hop-dong-gan-700-trieu-usd-nadal-tuyen-bo-dieu-ngo-ngang-5020216219105585.htm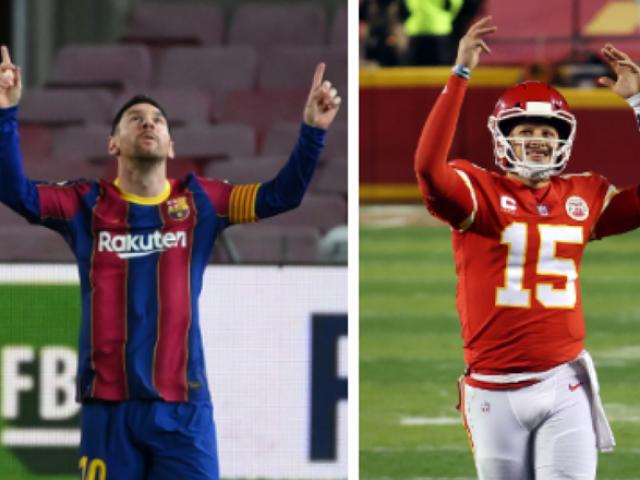 (Sports news, behind-the-scenes news) The $ 500 million player is not the one with the most expensive contract on the planet at the time …
.