(Sports news, martial arts news) On the occasion of meeting the legendary coach Sir Alex Ferguson, Khabib Nurmagomedov made a bold move.

"Eagle" Khabib refuses wine offered from Sir Alex
Former UFC star Khabib Nurmagomedov recently arrived at Old Trafford to attend MU's 1-1 draw against Everton. The Russian martial arts star has been a close friend of Cristiano Ronaldo since CR7 was still playing for Real Madrid.
Khabib took a photo with Sir Alex
Here, Khabib had a conversation with legendary coach Sir Alex Ferguson, former MU defender Patrice Evra and athletics monument Usain Bolt. When offered a glass of wine by Sir Alex, Khabib politely declined because he is Muslim.
Sharing on RT site, Khabib revealed how he rejected Sir Alex: "Patrice Evra and Usain Bolt know me. And Alex Ferguson offered me a glass of wine. For him this is normal, I don't judge him. I had to explain it to him.
But there are two things: I'm just saying I'm a Muslim, I don't drink alcohol. And I also told him, 'this is not okay because if I drink, I can beat everyone here. That's not a good idea'. When he understood, he said, 'Okay, don't drink'."
Khabib then posted a photo with Sir Alex on his personal Instagram page, with the caption: "Great pleasure to chat with a legend".
Conor McGregor recovers quickly
In the match taking place on July 11, Conor McGregor broke his left leg in the 3rd fight with Dustin Poirier. The serious injury kept McGregor out for about a year. However, the Irish puncher may return earlier than expected as the fracture is healing very quickly.
McGregor's left leg scar
On a recent personal page, McGregor posted a picture of doing leg shrugs. This is an exercise that requires ankle resistance, which partly shows that McGregor's legs are better. The photos show McGregor has quite a few scars on his left ankle but still retains muscle in his left leg. At the end of last month, McGregor also admitted things were going well and could kick his feet.
Vietnamese-born boxer throws a beautiful swing kick
Vietnamese-born puncher John Nguyen has just made his mark at the MMA Canada BFL 68 with a beautiful swing kick combo that defeated his opponent Josh Kwiatkowski. The situation took place in the first seconds of the 3rd half, when he had turned his opponent's back to the ring, John Nguyen suddenly launched a reverse hook kick after just launching the front foot round kick.
Concussion from two consecutive kicks made Kwiatkowski, even though he covered his defensive arms, still fell to the floor. The fighter born in 1992 immediately controlled the opponent and launched a series of rice pounding blows, after Kwiatkowski showed no signs of resistance, the referee announced the stop of the match with a technical knockout victory at 22 seconds. for John Nguyen.
UFC fighters perform 20 consecutive blows
Boxer Alexander Hernandez has just had an impressive victory in a match against his opponent Mike Breeden at UFC Fight Night 193. The remarkable situation happened in the 2nd minute. Hernandez launched a combo attack that stunned the opponent. . Taking advantage of this opportunity, the American puncher rushed to attack with about 20 consecutive arms and legs.
Finally, with a hook with his right hand, Hernandez got Breeden into the octagon. The referee was forced to rush to stop the confrontation at the 80th second. The eye-catching performance of the boxer born in 1992.
Source: https://tcdulichtphcm.vn/the-thao/dai-bang-khabib-tu-choi-ruou-cua-sir-alex-vo-sy-goc-viet-da-xo…Source: https://tcdulichtphcm.vn/the-thao/dai-bang-khabib-tu-choi-ruou-cua-sir-alex-vo-sy-goc-viet-da-xoay-dep-mat-c28a16879. html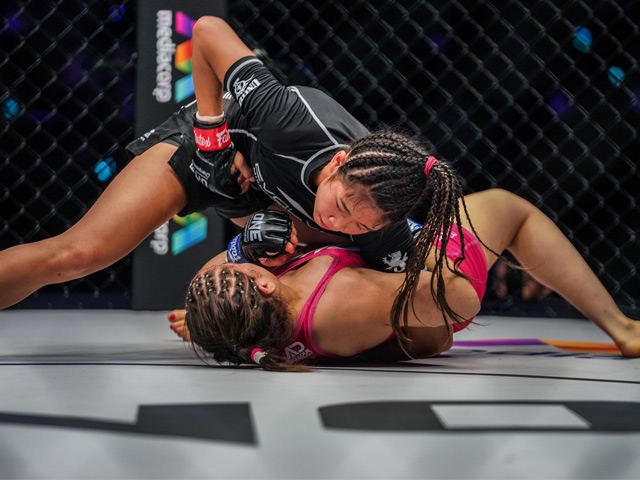 (Sports news, martial arts news) Victoria Lee is surprising the world MMA village when she fights at the age of 17, consecutively…
According to Minh Duc (Ho Chi Minh City Tourism Magazine)
.