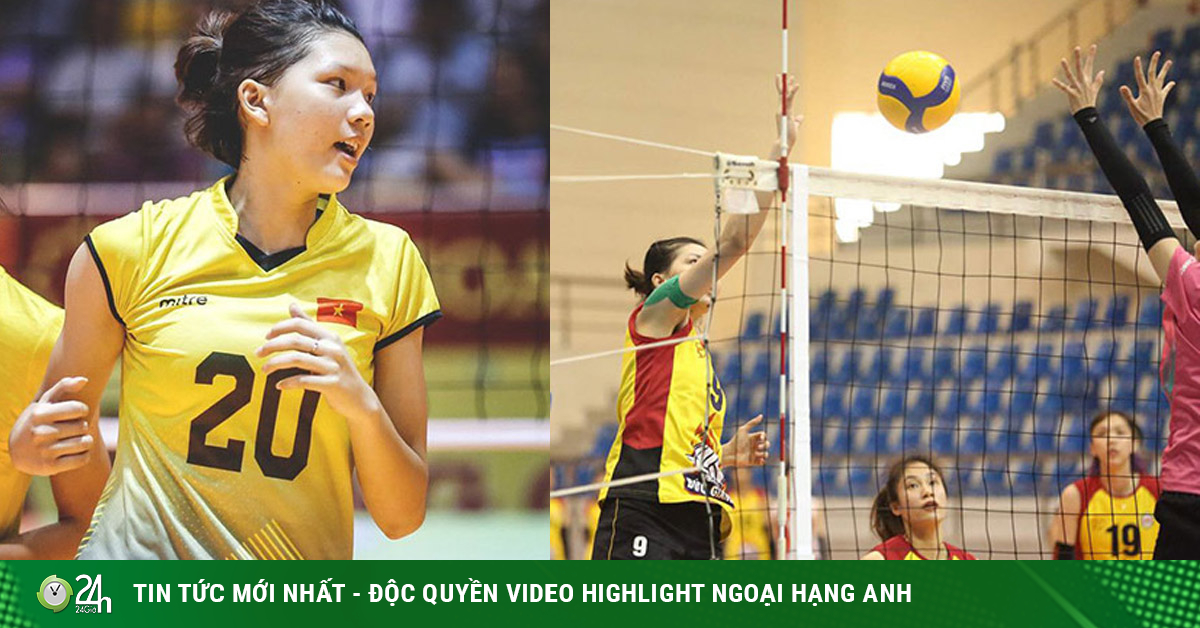 (Sports news, volleyball news) With the ideal height and momentum, only losing to "garden crane" Ly Thi Luyen, assistant Tran Thi Bich Thuy played brilliantly to help Duc Giang Chemical win easily against Public Bank. Love.

Bich Thuy's impressive scores in front of Industrial and Commercial Bank:
Duc Giang Chemical Women's Volleyball Team Hanoi has just won 3-0 against Industry and Trade Bank in the framework of the second match in Group D of the National Championship 2021 taking place on the afternoon of December 16, the tournament is being held. held in Ninh Binh.
Bich Thuy scored impressive points in Duc Giang Chemical's victory over Industry and Trade Bank
In this match, assistant Tran Thi Bich Thuy had a brilliant performance alongside Ly Thi Luyen, Tu Linh or veteran captain Nguyen Thi Xuan to bring home the second consecutive victory for coach Nguyen Huu's army. River.
Only 21 years old, Bich Thuy has become the main beater of Duc Giang Chemical. Especially in the first half, the 1m84-tall female assistant continuously scored with neat, very firm hits, accompanied by good blocking situations. It was also Bich Thuy who scored the end of the set with a powerful smash.
Possessing an outstanding height, Bich Thuy has a momentum of up to 3m03, the second best in Duc Giang Chemical team, only after the 1m90 tall "garden crane" Ly Thi Luyen (3m08 on momentum). In addition, the girl from Ha Tay has the ability to bounce approximately 3m.
The female assistant born in 2000 has a height of 1m84, a momentum of 3m03 and a shield of 2m97 .
Highly appreciated for her ability to move intelligently, decisively and accurately, and possessing top-notch tactical vision, Bich Thuy is considered to be a leading assistant in Vietnam in the near future. Even Bich Thuy is expected to become the next "Pearl Flower" of the country's volleyball when she also caused a "fever" in the Thai tournament like the famous sister.
Bich Thuy came to volleyball at the age of 13 with an average height of 1m71. However, after only 1 year, this female athlete has "grown up as fast as blowing", rising rapidly in height and expertise. At the 2018 VTV Cup, Bich Thuy was the top scorer of the U18 team in Vietnam, alongside owner Nguyen Thi Bich Tuyen.
Bich Tuyen once caused a "fever" when he played so well in the Thai tournament
Especially in the 2019 season, Bich Thuy was brought to the Air Force Club to accumulate experience. Exceeding expectations, the assistant born in 2000 scored a total of 147 points, was the second best blocker in the tournament along with Pleumjit Thinkaow, entered the top 8 elite athletes in the Thai volleyball championship and won the title. Award "Best Assistant Thai League" this season.
Bich Thuy did what only Ngoc Hoa could do in the 2013/14 season, when Ngoc Hoa was the best assistant in Thailand when playing for Ayutthaya. Bich Thuy's ability to adapt and compete stably in a new environment is also highly appreciated.
She is highly appreciated by experts and is expected to replace senior Ngoc Hoa who has retired from the national team
With a calm playing style and outstanding professionalism, Bich Thuy helped Duc Giang Chemical win the first place in Group B in the first round of the 2020 National Volleyball Championship. Currently, Bich Thuy is considered one of the "aces" card" is useful in the goal of defending the runner-up position of this year's national championship of coach Nguyen Huu Ha's army.
Besides, Bich Thuy is expected to become an important pillar of the Vietnamese women's team when the country's women's volleyball is in a period of lack of excellent assistants after Ngoc Hoa and Kim Hue said goodbye to the team. nation.
* Some impressive pictures of Bich Thuy's assistant:
Strong in attack, Bich Thuy also blocks the ball very well in defence
Bich Thuy is an important pillar in the goal of defending the national runner-up position of Duc Giang Chemical
Source: https://tcdulichtphcm.vn/the-thao/hot-girl-bong-chuyen-bich-thuy-1m84-dap-nhu-ngoc-hoa-gay-sot-g…Source: https://tcdulichtphcm.vn/the-thao/hot-girl-bong-chuyen-bich-thuy-1m84-dap-nhu-ngoc-hoa-gay-sot-giai-vdqg-2021-c28a21925.html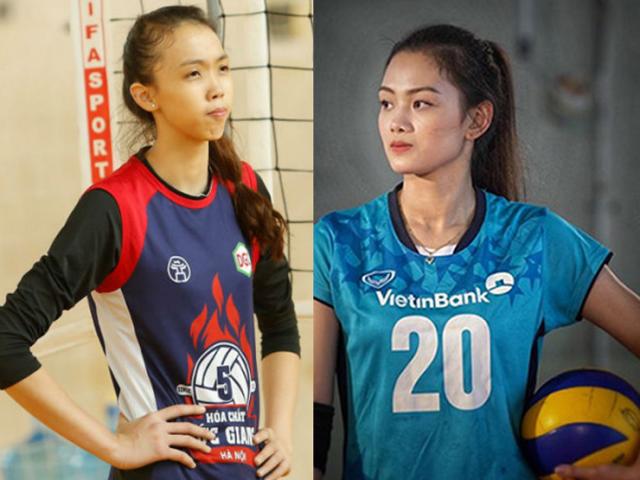 (Sports news, volleyball news) Having to face an opponent who understands the team well, the Bank of Industry and Trade receives more losses…
According to Le Phong (Ho Chi Minh City Tourism Magazine)
.