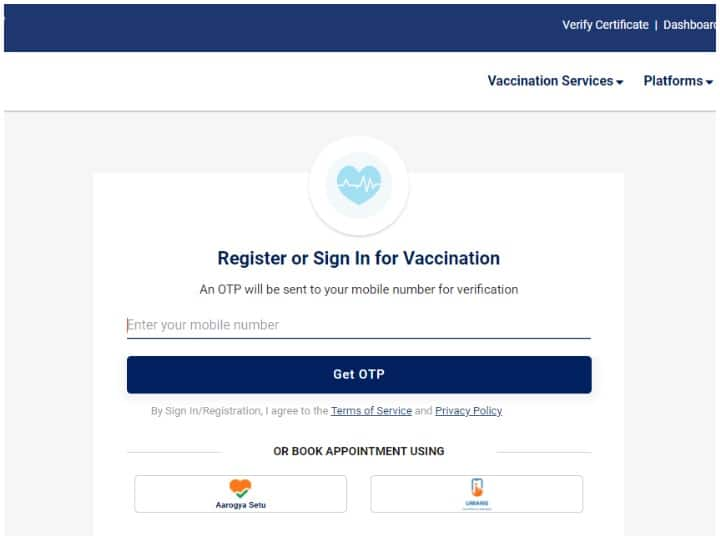 Corona Vaccine: PM Narendra Modi announced that the COVID-19 vaccination campaign will start soon for children in the age group of 15 to 18 years in the country. The drive will start on January 3, 2022, but the registration for the same will start from January 1, 2022. Following this, the CoWIN portal will add an additional slot so that students can book slots for the vaccine.
To book their COVID-19 vaccine slot on the CoWIN portal, students need to use their ID cards. This step has been taken so that some students who do not have Aadhar card can use their ID card for this.
Notably, the Indian government has approved two vaccines for people between the ages of 15 and 18. Two vaccines will be available and people will have to choose between two doses of Bharat Biotech's Covaxin and three doses of Zydus Cadila's ZyCoV-D.
How To Book COVID-19 Vaccine Slot For Children
The process to book the COVID-19 vaccine slot for children is similar to that of an adult. To register for the COVID-19 vaccine slot, the CoWIN portal (cowin.gov.in) and register using your Aadhar card and mobile number. Students can use school ID as an alternative to Aadhar card.
After completing the registration, students will be able to locate the Vaccine Center and book appointments as and when available from January 3, 2022. The portal allows students to find the nearest vaccine center according to their state, district or pincode. Also, the portal allows to find the nearest vaccine center on Google Map as well. To select this, three options will be listed on the screen.
,