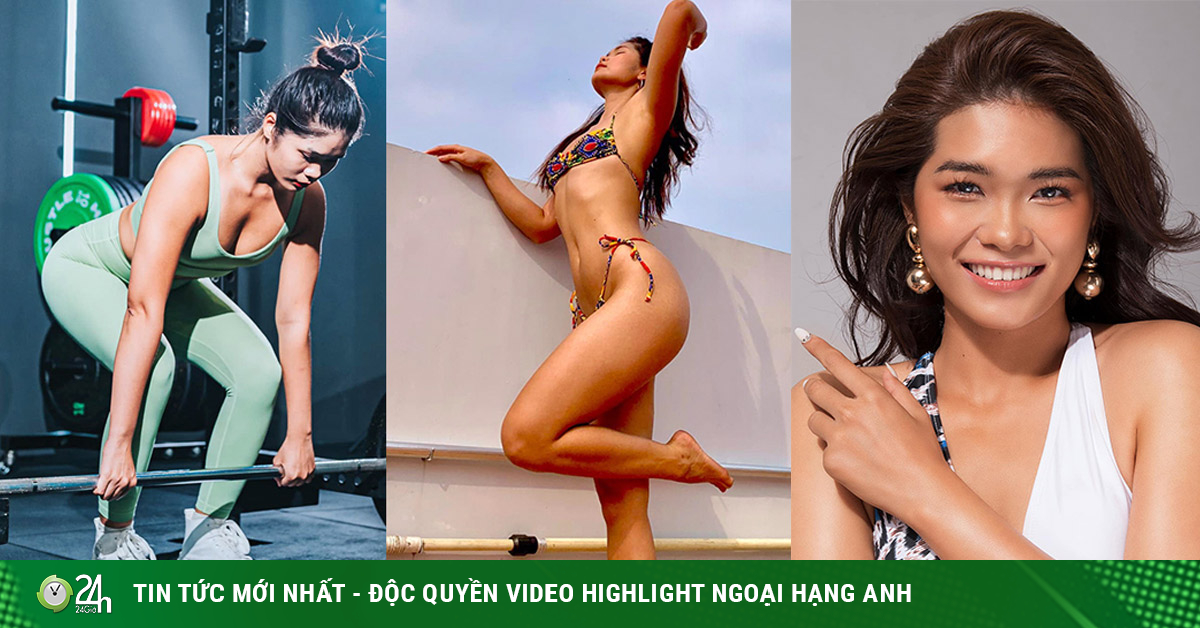 (Sports News) Beauty Nguyen Thi Diem Tran is not only a personal fitness coach (PT) in Ho Chi Minh City, playing well in many sports but also has a Karate brown belt.

Hot girl Diem Tran shows swimming skills:
Nguyen Thi Diem Tran is one of the names that left a lot of impressions at the Miss Sports Vietnam 2022 contest (in the top 10 finalists of the event). In particular, the beauty of Ben Tre made everyone admire in the martial arts challenge with methodical, beautiful and equally powerful movements.
After finding out, everyone was surprised when Diem Tran is not only a personal fitness coach (PT) in Ho Chi Minh City, playing well in many sports, but also has a Karate brown belt.
"Most people look to sports to stay healthy and get in shape. Personally, I also want to train myself with a strong spirit, will and ability to protect myself. So since 7th grade, I have been learning Karate and currently have a brown belt. In addition, I also learned Vovinam and Boxing," Diem Tran revealed.
The 24-year-old hot girl shared that when she was in school, she had few friends because she was a girl but she was too strong: "Almost the whole school at that time was only a female martial artist, good at sports, so I had few friends. I like fighting competitions more than boxing, kicking and beating opponents is very interesting. Once during a competition, I was hit in the ribs, had difficulty breathing, and almost fainted," said Diem Tran.
In addition to martial arts, swimming is also a subject that Diem Tran has been attached to since childhood.
"Born in the West of the river, from a young age I learned to swim by myself. For me, swimming is not only to explore, relax, play but also a very effective form of Cardio. I feel relaxed, free every time I go into the water, sometimes I think I am a mermaid. Whenever I encounter something stressful, swimming helps me relax and return to a better life," Tran said.
As an extremely dynamic girl, full of energy and personality, the collection of sports as well as physical that Diem Tran plays well is remarkable such as martial arts, volleyball, long jump, high jump, swimming. Gym, jogging, climbing, diving, bungee jumping, sky diving, skydiving, shooting, archery…
"My point is that if you want to stick with sports for a long time, you have to train your will first before you can build muscle. Without persistence, you can't try to maintain a regular schedule or get over the physical pain of heavy training sessions."
"Personally, I cried many times before difficult exercises, injured after wrong movements. But now that I think about it, such times have trained me to have a steel spirit, a strong body and a satisfactory body," said Diem Tran.
After a period of sticking with sports, Diem Tran's physique changed dramatically. Weight decreased from 59 kg to 55 kg, waist circumference decreased from 70 cm to 63 cm. Her body tightens, the abs are clearly visible, stronger, the buttocks are higher, the biceps are noticeably smaller. Currently, Diem Tran has an extremely impressive measurement of 81-63-94 cm.
Although she has been involved in sports for a long time, the girl from Ben Tre said that the two exercises she dreaded the most were push-ups and plank. However, she maintains regular exercise in her training sessions because these are highly effective exercises for health.
Diem Tran said that she exercises regularly 6 days a week. Alternate martial arts, swimming and gym. For her, training is never boring if there is a suitable interlacing.
"My greatest joy with sports is overcoming myself, getting in my dream body for a long time, finding my own striving goals as well as stepping through the safe zone to attend Miss Vietnam Sports 2022. ", said the beauty.
Sharing her next goal, Diem Tran said that she will improve her knowledge for her PT job, learn more foreign languages ​​and, if possible, try to apply for a job as a flight attendant.
Source: https://tcdulichtphcm.vn/the-thao/nguoi-dep-the-hinh-diem-tran-co-dai-nau-karate-vong-ba-94cm-nh…Source: https://tcdulichtphcm.vn/the-thao/nguoi-dep-the-hinh-diem-tran-co-dai-nau-karate-vong-ba-94cm-nho-cham-boi-loi-c28a36200. html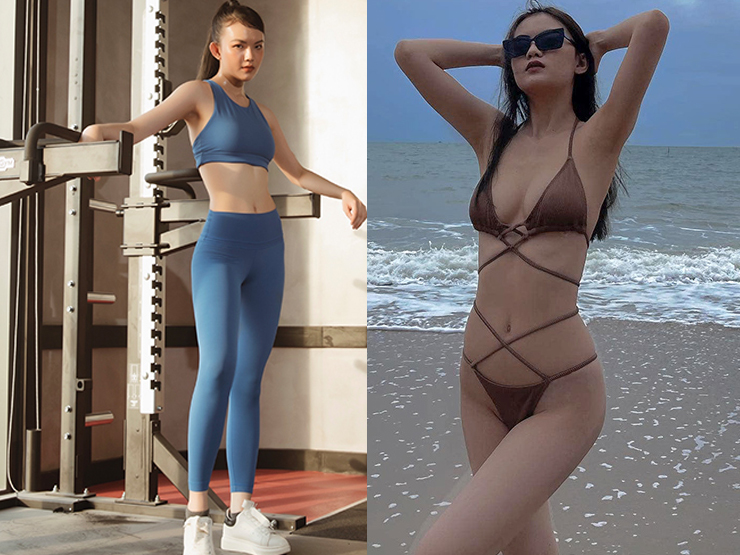 (Sports news) Not only effective weight loss thanks to yoga practice, hot girl Trang Trinh also has a supple body, attractive three-round measurements.
According to Le Phong (Ho Chi Minh City Tourism Magazine)
.