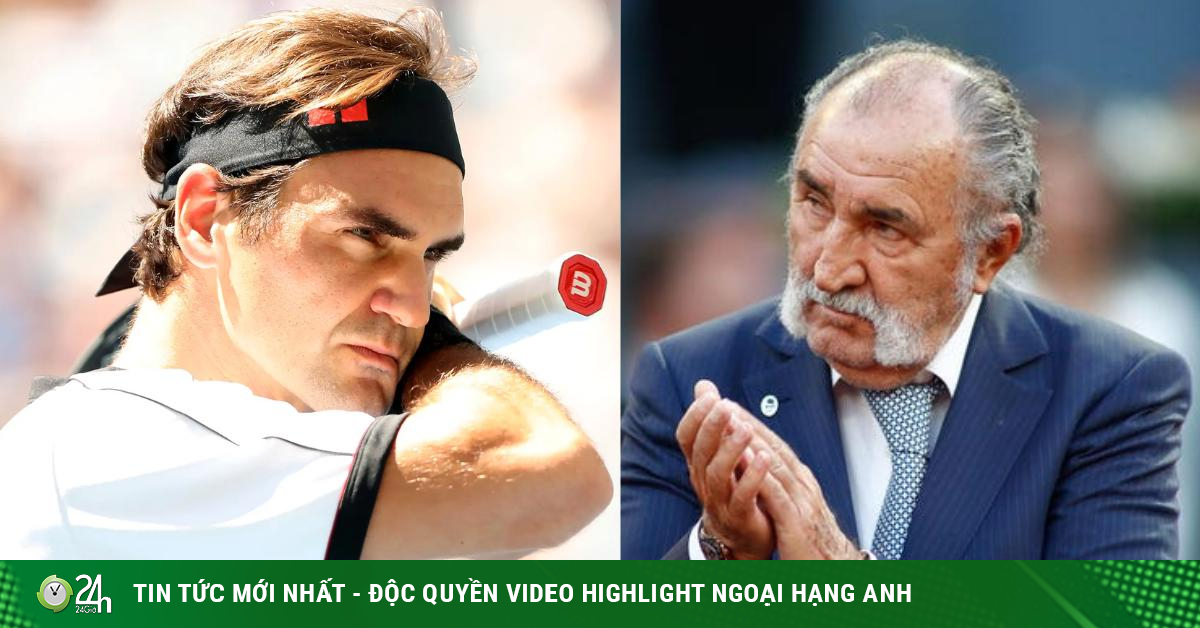 (Sports News, Tennis News) Roger Federer is counting down the days to return to the professional tennis court after a long period of convalescence. But according to the myth of Ion Tiriac, the rush of the "Express Train" can lead to big mistakes.

Video of Roger Federer's last match when he played Hubert Hurkacz in the quarterfinals of Wimbledon 2021: While great rival Rafael Nadal won two consecutive Grand Slams in 2022 at the Australian Open and Roland Garros, Roger Federer has not played any tournament since losing to Hubert Hurkacz 3-6, 6-7 ( 4), 0-6 in the quarterfinals of Wimbledon on 7/7 last year.
Roger Federer is expected to return to play in September this year in the Laver Cup and Basel Open
After undergoing another knee injury surgery in mid-August 2021, "Express Train" has confirmed he will return to the tennis court this fall.
Specifically, Federer will side with Nadal to compete with the European team against the World team in the 2022 Laver Cup men's team cup in London (England) from September 23-25. After that, the Swiss legend will return to his hometown to attend the ATP 500 Basel Open from October 22-30.
Although it has been nearly a year since he has not played professionally due to an injury, Federer still receives the respect of junior rivals of the ATP Next Gen generation such as Stefanos Tsitsipas and Carlos Alcaraz.
Sharing in an interview with Tennis World USA, the world's sixth ranked tennis player Tsitsipas said: "I have a lot of respect for Roger and love watching him compete on TV. I used to think that maybe playing against him on the tennis court would never be the case in my life."
"When I first faced Roger, when I was about to serve, I thought, 'Roger's on the other side of the net. He's been my childhood hero. Confronting Roger was beyond my imagination. He's the type of person that makes it hard for us to believe that he's actually human."
"It's unbelievable what he's done with his records and playing style. Yes, I really miss Roger. He is someone who is always attracted to others. You know, everyone loves him," Tsitsipas said.
Stefanos Tsitsipas praised the idol Federer and admitted to remembering "Express train"
Meanwhile, Carlos Alcaraz revealed his special impression with the classic 2008 Wimbledon final lasting up to 4 hours 48 minutes when Rafael Nadal dramatic beat Roger Federer 6-4, 6-4, 6-7 ( 5), 6-7 (8), 9-7 to win the All England Club.
Sharing on El Pozo, the 19-year-old tennis player who won two ATP Masters 1000 tournaments in Miami and Madrid this year said: "Winning Wimbledon? I think I can do that. I work hard every day to achieve results, or rather, realize such dreams."
"People remember very well, at that tournament (Wimbledon), the 2008 final between Rafa Nadal and Roger Federer was one of the best matches in history. They are matches that have entered the history books. I thought and hoped I would come here to play with such challenges."
Meanwhile, Romanian tennis legend Ion Tiriac said that Federer's attempt to return to the professional tennis court in September this year when he was over 40 years old was a risky move, and could even lead to mistakes. silly.
Talking about FedEx's re-export plan, the 83-year-old former star Tiriac shared on claytennis.com: "You can play tennis for fun. That would be a great thing. However, be careful: It would be a pity if he (Federer) deceived himself. I see it as a risk because he hasn't played for so long. If you like tennis, that's fine, but still playing in your 40s? It shouldn't be."
FedEx was challenged by senior Ion Tiriac to reappear in his forties
The former 1970 French Open doubles champion continued: "Roger made mistakes. He came to Roland Garros last year saying he didn't expect to go far and wanted to prepare for Wimbledon."
"But how can he be able to claim that he is entering a Grand Slam like Roland Garros and then going to Wimbledon again? And then, he had to walk (instead of running) at Wimbledon before he lost the match," Tirion shared about Federer.
Source: https://tcdulichtphcm.vn/the-thao/federer-duoc-tsitsipas-ca-ngoi-dan-anh-canh-bao-sai-lam-cua-34…Source: https://tcdulichtphcm.vn/the-thao/federer-duoc-tsitsipas-ca-ngoi-dan-anh-canh-bao-sai-lam-cua-34tau-toc-hanh34-c28a33751.html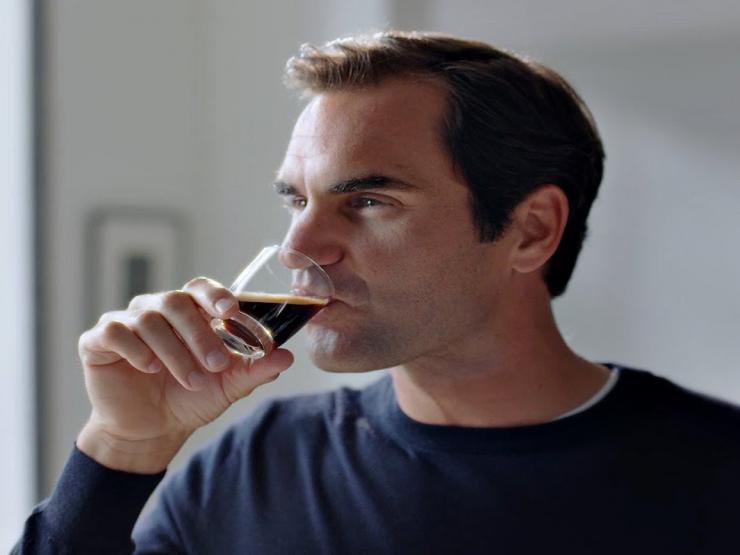 (Sports news, Tennis news) Roger Federer revealed a memorable memory of his life when he was drunk, but "Express train" also affirmed that he never took the risk of driving a car while not awake…
According to Dang Duc (Collected from Tennis World USA & Yard Barker) (Ho Chi Minh City Tourism Magazine)
.