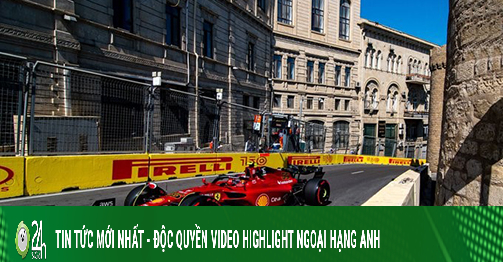 (Sports news – F1 racing news) The 8th race of the season took place at Baku street racetrack, Azerbaijan has started with the first two test sessions. It is not surprising that Red Bull and Ferrari are still the leading teams while Alpine is performing better than Mercedes in this top 5 race.

Sergio Perez was on the verge of excitement after the victory at Monaco had a successful opening run at the 2022 Azerbaijan GP. The Mexican driver used Soft tires to have the fastest achievement, 1 minute 45, 476s. Second place is Charles Leclerc (Ferrari) 0.127s slower and the person who is leading the individual rankings, Max Verstappen is 0.3s worse than 3rd. Meanwhile, Carlos Sainz is as usual 4th fastest, the slowest among the teams. Red Bull and Ferrari cars.
Perez is the fastest in FP1
Fernando Alonso with a last-minute effort finished 5th for Alpine, pushing Lewis Hamilton down to P6. The Mercedes is one of the many cars that bounce a lot on the nearly 2km straight section, especially in high wind conditions at FP1.
Yuki Tsunoda had another good run to take 7th place, faster than George Russell and his AlphaTauri teammate Pierre Gasly. The last name of the top 10 is Esteban Ocon, which means that the 5 fastest racing teams occupy all of the first 10 rankings.
Schumacher had technical problems at the beginning of FP1
Lando Norris ranked 11th for McLaren, while Daniel Ricciardo continued to perform poorly and only got P18 position. Alfa Romeo had a special colored tire design in Baku to promote its new SUV range, but their results were below average with 15th place for Valtteri Bottas and P16 for Zhou. Lance Stroll collided lightly with the retaining wall at turn 15 but was able to continue running after that.
Mick Schumacher and Nicholas Latifi were the unluckiest people when they both had technical problems in the car, so they had to stop the game early. Mick hasn't even established a competitive record in this FP1 yet due to a water leak on his Haas car.
FP2: Leclerc is more than 0.2 seconds away from "bull"
Alonso ends day 6 with P4
Leclerc rose early on Medium tires with a record of 1 minute 43,806s. Verstappen was in second place, just 0.03s slower despite being sidelined for the first 15 minutes because the car was adjusted to the rear spoiler and DRS trigger.
Monaco steering wheel continued to achieve better results when switching to Soft tires, completing 1 lap in Baku with a time of 1 minute 43.224s. He then made the mistake of deviating from turn 7 but was not the only one at fault on a windy afternoon as well as being affected by porpoising on the straight.
Perez and Verstappen ranked the next 2 places with Perez being the faster, although the difference with Leclerc was 0.248s. He made a mistake in the lap that then caused the yellow flag to appear and affected teammate Verstappen's time round. But the defending champion still improved his performance with a distance of 0.356s with rival Ferrari. Sainz had no record on Soft tires and had to accept 5th place with the same result on Medium tires.
AlphaTauri has a solid position in the top 10
Thanks to that, Alonso and Alpine unexpectedly got P4 after running very well in sector 3 in their timers. Russell placed 7th in between the AlphaTauri duo who played very well in this stage – Gasly P6 and Tsunoda P8. Ocon and Norris are the two remaining drivers in the top 10. Hamilton is ranked 12th, Mercedes is clearly struggling with the long straight Baku track, making the porpoising effect bigger.
Ricciardo only got 14th place, behind both Aston Martin duo Sebastian Vettel P11 and Stroll P13. Alfa Romeo "stomped in place" with two places 15 and 16, an unusual performance of Bottas this season. Mick Schumacher, after having problems in FP1 had to work at full capacity in FP2 to collect data for Haas. He finished at P19 due to his focus on running long-runs, ranking only above Latifi.
FP3 and the important ranking run will take place at 6pm and 9pm respectively tonight, June 11th.
Detailed results of two runs on the 6th day:
FP1
FP2
Source: https://tcdulichtphcm.vn/the-thao/dua-xe-f1-chay-thu-azerbaijan-gp-leclerc-va-perez-gianh-loi-th…Source: https://tcdulichtphcm.vn/the-thao/dua-xe-f1-chay-thu-azerbaijan-gp-leclerc-va-perez-gianh-loi-the-alpine-ky-vong-top-5- c28a33396.html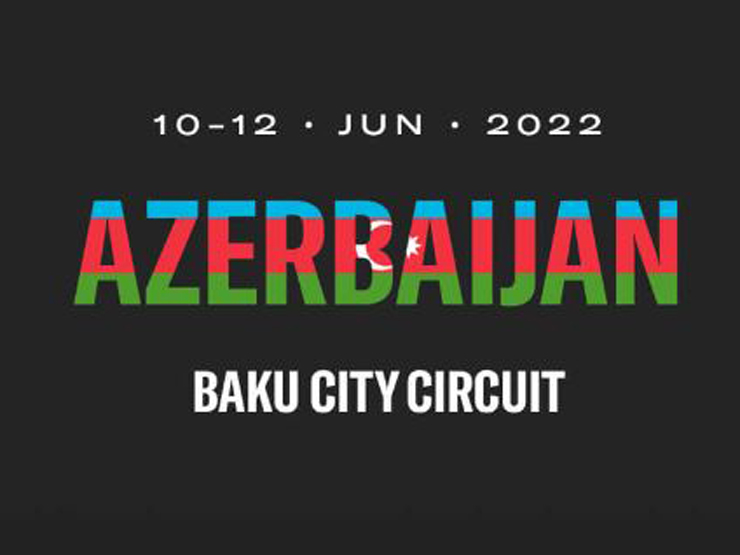 (Sports News – F1 Racing News) Finishing the street racing in Monte Carlo, this weekend Baku continues another street race.
According to Roger Bui (Ho Chi Minh City Tourism Magazine)
.