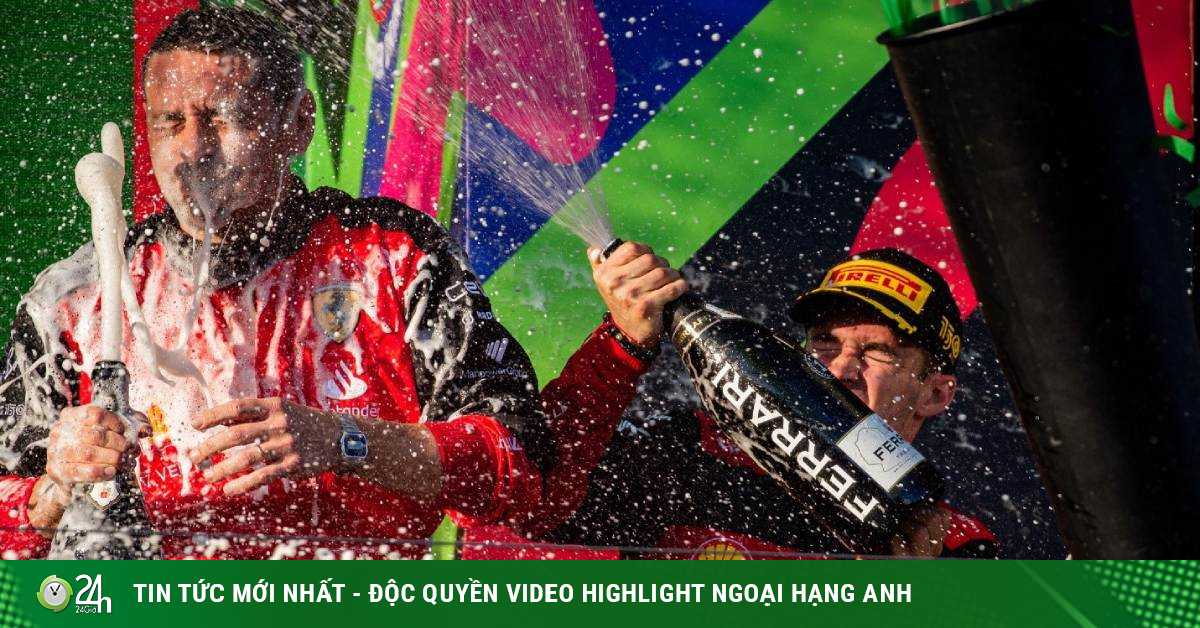 (Sports news, F1 racing news) A race of 'ends' when a series of prominent names had to end their proud personal achievements. On the other hand, this is a race that shows Ferrari's complete dominance, giving them the best results since … 2010. Here are the most remarkable statistics of this race.

Category run: Hamilton and Bottas duo lose streak at Albert Park
Charles Leclerc won the 2nd pole in the first 3 stages of the season, but in the back there were many drivers who felt disappointed when they did not achieve the desired results.
Leclerc has his first Grand Slam win of his career
Ferrari's Monaco driver is the second person in the turbo hybrid era after Lewis Hamilton to win pole position in Melbourne. This is also the first pole of a Ferrari driver since Kimi Raikkonen in the year he won the championship – 2007. All three of Leclerc's career victories have come from pole positions.
Max Verstappen started the first row in Australia for himself and Red Bull for the first time since P2 for Daniel Ricciardo in 2014. Driver #33 has never started in the top 3 at Albert Park.
Sergio Perez finished 3rd in his 2nd entry into Q3 in Australia, higher than his 1st time – P9. The winners of the last 4 races in Australia all started from 2nd and 3rd place, which is the ranking of the Red Bull duo. Lando Norris is fourth, the best place for McLaren since Kevin Magnussen's P4 on his 2014 debut. Hamilton is just fifth, outside of the top three here for the first time since 2010, when he finished 11th. with McLaren.
Perez has his first podium of the season
Ricciardo has a good result at home with a 7th place start and helps McLaren get both cars into Q3 in Melbourne after being absent from Bahrain and Saudi Arabia. Esteban Ocon entered the top 10 in Melbourne for the first time with 8th place; while Carlos Sainz in P9 was Ferrari's first time outside of the top 5 since 2014. Only 5 teams made it to Q3, the minimum possible number, when Fernando Alonso finished 10th, despite an accident due to hydraulic failure. .
AlphaTauri duo Pierre Gasly and Yuki Tsunoda both finished in Q2, which is the third year in a row that the Faenza-based team failed to make the top 10. Additionally, Valtteri Bottas' consecutive Q3 streak since joining Mercedes in 2017 ended in 103 races, a new F1 record.
The new champion only has 25 points after the first 3 stages
Young driver Mick Schumacher ranked above his teammate (Magnussen) for the first time at Haas. Magnussen wasn't in the best shape and was eliminated in Q1 after entering Q3 in both the first two races. Sebastian Vettel (Aston Martin) has only completed 26 laps in 2022 – 18 laps at FP1, 5 at FP3 and 3 in the Q1 run. This is also the first time that the driver who has won the Australian GP 3 times cannot participate in Q3.
Main race: First Grand Slam for "war horse" since 2010
Leclerc leads the individual standings by a bigger margin than at any point in the 2021 season – currently 34 points ahead of Russell. No Ferrari driver has taken the lead by more than 25 points – the maximum number of points for a race victory since Fernando Alonso in 2012 (although the Spanish driver did not win the title that year).
Monaco driver #16 won today's Grand Slam (win, pole, fastest lap and top of all laps) as well as 1 bonus point, making him the 2nd Ferrari driver in This achievement has been achieved for the past 18 years. Alonso was the last man to do so in Singapore 2010.
Russell got his first podium with Mercedes
Up to now, all 4 victories of Leclerc have come from the starting pole position. Ferrari has won 3 of the last 4 races in Australia (Sebastian Vettel won in 2017 and 2018). Meanwhile, Sergio Perez won 2nd place for Red Bull, has the first podium this season and leads his teammate by 5 points on the table. Perez has never finished in the top six at Albert Park in the nine races he has competed in before.
Verstappen, the remaining driver of Red Bull, was unlucky when the second time in 2022 had engine problems and had to give up. Carlos Sainz also had a disastrous race weekend when he dropped out in round 2 after a 9-10 corner slip, ending a streak of 17 consecutive points and 31 consecutive finishes (both good records). most available).
Two McLaren cars are in the top 6 at Australian GP 2022
Russell was lucky to get 3rd place, won the first podium for Mercedes (in the 63rd start of his career) and has a 9-point advantage over teammate Lewis Hamilton after 3 stages. Thanks to the #63 steering wheel, the German team maintained their podium record in all Australian GP races in the hybrid turbo era.
With Hamilton ranked 4th behind Russell, Mercedes scored the most points this stage with 27 points. McLaren had both cars to score, with Norris and Ricciardo ranked 5th and 6th respectively. The Woking-based team did not come out ahead of P7 in the first two races. However, Norris warned that this achievement is unlikely to be repeated in the coming stages. Ricciardo also has the first score this season on the home race.
Albon helps Williams get the first score
Ocon finished 7th for Alpine, maintaining a top 7 result in all three races this year. Following is Bottas (Alfa Romeo) in 8th place – his third time in this rank in the last 5 races in Australia. Gasly placed 9th for AlphaTauri and scored the first leg in Australia.
Alex Albon started last (P20) but finished 10th, scoring the first point for Williams in 2022 and the first at Albert Park since 2017. This result has made Aston Martin the only team up to this point still No points for 2022.
The next 4th race will move to Europe with the Imola racetrack, Italy from April 22-24.
Source: https://tcdulichtphcm.vn/the-thao/dua-xe-f1-thong-ke-australian-gp-ngua-chien-gianh-grand-slam-s…Source: https://tcdulichtphcm.vn/the-thao/dua-xe-f1-thong-ke-australian-gp-ngua-chien-gianh-grand-slam-sau-12-nam-mercedes-ngu-ong- dac-loi-c28a29437.html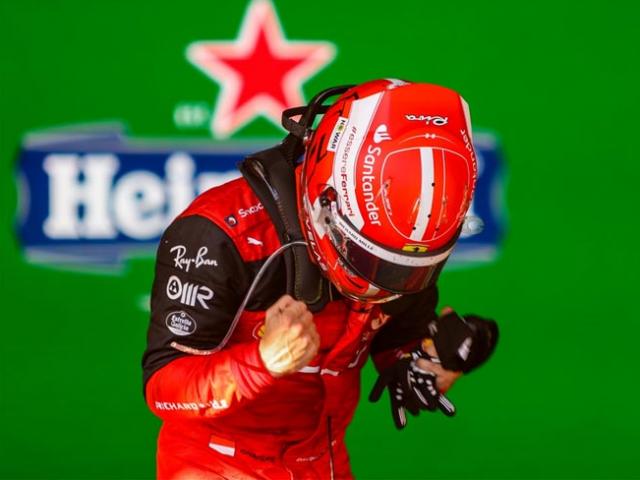 (Sports news, F1 racing news) Charles Leclerc won an overwhelming victory at the Australian GP, ​​leaving Max Verstappen angry again after having to finish the race early for the second time in 3 races….
According to Roger Bui (Ho Chi Minh City Tourism Magazine)
.