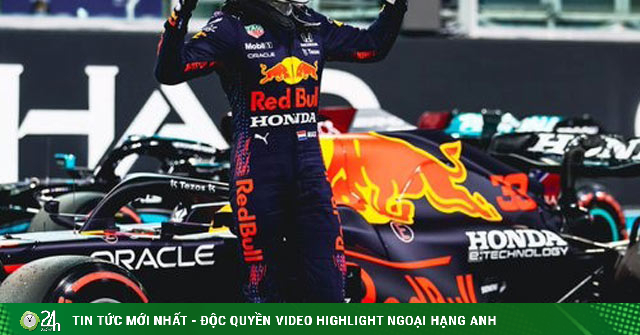 (Sports news, F1 racing news) The final qualifying run that determines the 2021 season took place in a way that not many people thought of. Mercedes is still very strong in Abu Dhabi but Red Bull has "played big" throughout the run and has picked up "sweet fruit". From there, gain a great advantage before the "final stage".

FP3: Hamilton maintains the advantage, Verstappen waits for the "golden opportunity"
Following the results at FP2 Friday night, Lewis Hamilton once again achieved the fastest record in the final preparatory run on the Yas Marina circuit. Taking place in daylight conditions, with higher track temperatures, which is not compatible with evening races, most riders start FP3 on hard tires. The duo of Red Bull chose Medium tires while Mercedes used Soft tires from the beginning.
Detailed results FP3
After nearly half an hour, Hamilton set the fastest lap – 1 minute 23,274s, faster than teammate Valtteri Bottas to 0.751s and more than 1.5s faster than Red Bull on Medium tires. The two "silver arrows" did not improve in the next minutes when the opponents started running Soft tires. While Verstappen improved to P2, but still lost to his direct opponent by 0.2s with 2 laps of error: a brake lock on corner 6 and an oversteer error on corner 9.
Sergio Perez placed 4th on the 2nd Red Bull, followed by Lando Norris (McLaren) with a last-round effort. The AlphaTauri duo continued to have an impressive 1 lap record, both participating in the top 10 at 6th and 7th positions with Medium tires.
Charles Leclerc and Carlos Sainz also only used Hard and Medium but won P8 and P10. Between the duo of Ferrari is Daniel Ricciardo (McLaren). Esteban Ocon (Alpine) after a memorable FP2, only got a modest P12 with Medium tires.
Ranked run: Red Bull "eats a lot", 10th pole for Verstappen
The 'pillar' problem caused a red flag to appear in Q1
Compared to the previous FP3, the track temperature has dropped significantly from 39 degrees Celsius to 29 degrees Celsius at the start of Q1. Verstappen was the first to set the time in the lead, reaching 1 minute 23.6s and improved to 1 minute 23,322s in the second round. However, the fastest man in the lap, nothing short of anything. Suspicious, it was Hamilton, who surpassed his opponent by 0.056s. Bottas continued to be 3rd while Perez was only ranked P5 after a good lap of Norris.
The run was flagged with a red flag with more than 6 minutes remaining when Mick Schumacher's Haas crashed into a post on the last corner leaving it on the track and Norris hit it while passing, fortunately no major incident. which happens. As soon as he returned, Sebastian Vettel (Aston Martin) had to give all his strength to overcome Q1 when he was in the last top and had a lap that was hindered by Ocon earlier.
Red Bull decided to start with Soft tire
Finally, the German driver "survived" into Q2 in position P15. The 5 eliminated names are the Williams duo, with Nicholas Latifi unexpectedly ranked above George Russell with the Hass duo – Schumacher and Nikita Mazepin and the "snowman" Kimi Raikkonen will start P18 in the last leg of his F1 career.
Entering Q2, Mercedes and Red Bull and some other drivers all chose Medium tires with the calculation of the main race starting Sunday night. As a result of the first lap, Hamilton and Verstappen were only 0.004s apart. However, driver #33 "destroyed" that set of intended starting tires after braking to lock the wheel on turn 1, which caused the racing team to consider a different tactic for him.
Everything reversed in the second round when most of the drivers chose Soft tires, including Ferrari and Red Bull. As a result, Verstappen had the fastest record in Q2 – 1 minute 22,800s and Perez ranked 3rd. "Bull" has a strategy of playing "all hands" in this decisive race. The last minutes continued to cause a lot of controversy when the traffic appeared in the preparation round, causing many riders not to have the desired lap.
The racers crowded together in the final preparation round of Q2
Fernando Alonso and Vettel expressed their displeasure with that incident, placing 11th and 15th respectively in Q2. Pierre Gasly, Lance Stroll and Antonio Giovinazzi were the remaining three who failed to make it to Q3. Aston Marton showed a disappointing performance in the final races of 2021.
Red Bull continued to be daring in the first round in Q3 when he let Perez run ahead to assist Verstappen in hiding on the second straight line between turns 7 and 9 in sector 2, where Mercedes has an advantage in engine power over Red Bull . This tactic worked when Verstappen ran equally in sector 1, significantly faster at sector 2-3 than handlebar #44. That helped him to have a new record of 1 minute 22,109s, while Hamilton was slower… 0.5s in P2.
Norris unexpectedly ranked P3 in the qualifying round
Bottas was disappointing when he was more than 1s slower than Verstappen, giving Perez more confidence in his timed lap after supporting his teammates, and ranked above the Finnish steering wheel. The difference of more than 0.5s is too big, even for Hamilton to be leveled in the last lap.
Even Mercedes did not apply the same strategy as the opponent, when letting Hamilton run "alone". So, he only pulled 0.2s (and Verstappen didn't need to improve) and accepted P2 but with the advantage of more durable Medium tires in the main race.
Behind Bottas could not improve, falling to 6th place while Perez also only rose to P4 due to Norris's excellent performance putting young McLaren's driver in an impressive 3rd place. Interspersed between Perez and Bottas is Carlos Sainz, a position that will make Ferrari's "war horse" easier to race in the top 3 race with McLaren, when Leclerc also won 7th place compared to Ricciardo's P10. Yuki Tsunoda and Ocon are the two remaining names in the top 10, a result that almost guarantees Alpine's P5 ahead of AlphaTauri.
Verstappen won the 10th pole of the season, completing 50% of the task at the final race. However, Sunday night's race will determine all the glory of 2021, and will certainly be an event not to be missed at 8pm tonight.
Detailed results of the Abu Dhabi GP 2021 qualifying round:
Source: https://tcdulichtphcm.vn/the-thao/dua-xe-f1-phan-hang-abu-dhabi-gp-verstappen-va-red-bull-34mo-t…Source: https://tcdulichtphcm.vn/the-thao/dua-xe-f1-phan-hang-abu-dhabi-gp-verstappen-va-red-bull-34mo-ty-so34-tran-chung-ket- c28a21599.html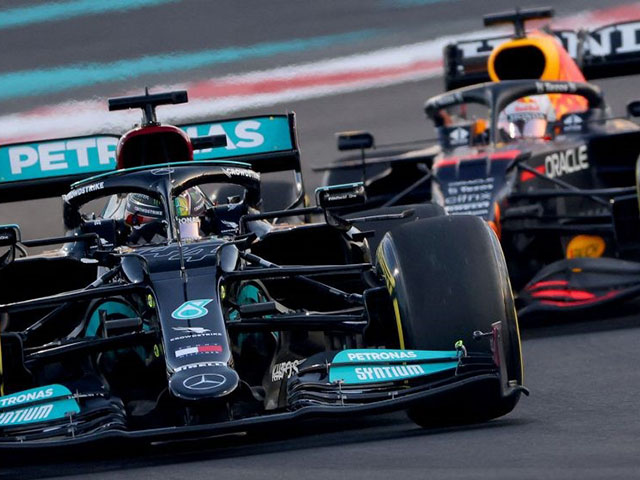 (Sports news, F1 racing news) Max Verstappen is fastest on Yas Marina while it's still light. But when the sun went down, Hamilton…
According to Roger Bui (Ho Chi Minh City Tourism Magazine)
.