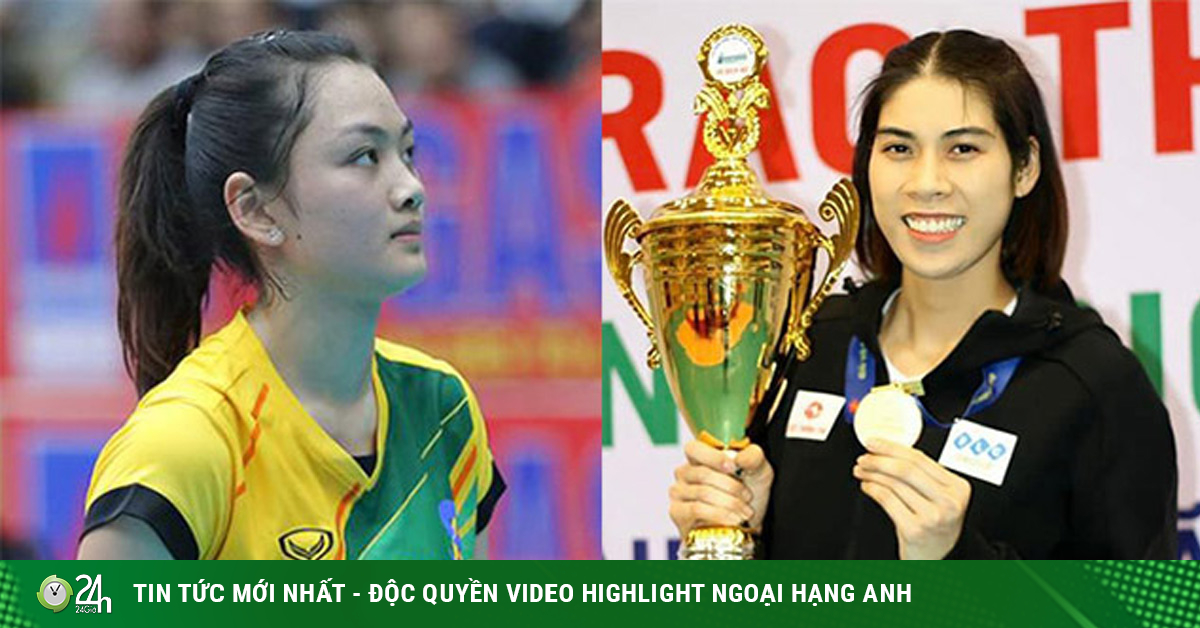 (Sports news, volleyball news) Possessing a group of talented students in many different positions, head coach Thai Thanh Tung and the coaching staff of the national women's volleyball team will have a headache in choosing names. for official competition.

Opponent: Kieu Trinh – Bich Tuyen
Since the list of 17 players summoned to prepare for the 31st SEA Games was announced earlier this year, the opposing team has become a position to create "intense" debates among fans.
Kieu Trinh and Bich Tuyen are both excellent in opposing positions
Kieu Trinh stands out for her comprehensive defense, intelligent blocking, and effective attack. Not only is it an important factor to help BTL Information FLC successfully defended the national championship in 2021, the 21-year-old hot girl has had a long time "eating rice", winning many international titles, including a silver medal. at SEA Games 30.
Meanwhile, even though she only appeared in the national team, Bich Tuyen is the most powerful female offensive athlete that Vietnam possesses with a diverse and powerful attack ability combined with extremely strong smashing force in the same direction. 1m86 high. Certainly, choosing between Kieu Trinh or Bich Tuyen to play in the first place is not easy.
Second pass: Thu Hoai – Lam Oanh
An equally "hot" position is the second pass with the participation of Nguyen Thu Hoai, Doan Thi Lam Oanh and Vo Thi Kim Thoa. These 3 excellent names have even made a veteran athlete like Nguyen Linh Chi not get a chance to join the team.
Thu Hoai competes for the position of "conductor" with Lam Oanh
Lam Oanh is in high form when she plays impressively at the 2021 National Championship and won the title of "best second pass", which helps the female athlete of BTL Information become the number 1 candidate for the "conductor" position. " at the national team.
Meanwhile, Thu Hoai still shows his class in the color of the Bank of Industry and Trade even though the home team is going through a period of serious crisis of force. Thu Hoai's advantage is that she has a lot of international experience and stable performance.
In addition, Vo Thi Kim Thoa is the name that has had excellent performances to help VTV Binh Dien Long An win a double title of Hung Vuong Cup and Hoa Lu Cup in the first phase of 2021.
Assistant: Bich Thuy – Nguyen Thi Trinh – Luu Thi Hue
Although they played very well in the BTL Information champion squad, Tran Viet Huong and Pham Thi Nguyet Anh were somewhat inferior in competing for the official spot with Tran Thi Bich Thuy, Luu Thi Hue and Nguyen Thi Trinh.
Bich Thuy, Luu Thi Hue and Nguyen Thi Trinh stand out in supporting positions
Even choosing 2 out of 3 remaining names to play in the beginning is not easy. Luu Thi Hue still retains her class, being the most important pillar of Than Quang Ninh last season. Nguyen Thi Trinh played prominently in the Dak Lak shirt, while Bich Thuy was the brightest athlete in the Duc Giang Chemical team. This makes the fight on the side very much worth the wait.
Owner: Thanh Thuy – Dinh Thi Thuy – Bui Thi Nga
There are 6 owners called to focus on the team this time, but it is clear that at the present time, an official seat definitely belongs to Tran Thi Thanh Thuy, a 1m93 high smasher who is having impressive performances in his shirt. PFU BlueCats Club (Japan).
Thanh Thuy 1m93 sure official capacity
With Bui Thi Nga temporarily not recruiting to treat a ligament injury, Dinh Thi Thuy emerged as a bright candidate to stand with Thanh Thuy. However, Dinh Thuy will definitely have to make an effort to show herself in front of competition from very talented juniors like Vi Thi Nhu Quynh, Nguyen Thi Uyen, Nguyen Thi Phuong or before Bui Thi Nga herself after the female athlete of the team. BTL Information completely recovered.
Dinh Thi Thuy and Bui Thi Nga are good candidates to stand with Thanh Thuy
According to the plan, the Vietnamese women's volleyball team will gather on the 8th day of the Lunar New Year (February 8, 2022) at the Hanoi National Sports Training Center to best prepare for the 31st SEA Games in May. 5 years now. The goal of coach Thai Thanh Tung's teachers and students is to successfully defend the silver medal.
Source: https://tcdulichtphcm.vn/the-thao/tranh-chap-vi-tri-tuyen-bong-chuyen-nu-vn-chan-dai-nao-chac-su…Source: https://tcdulichtphcm.vn/the-thao/tranh-chap-vi-tri-tuyen-bong-chuyen-nu-vn-chan-dai-nao-chac-suat-chinh-c28a24475.html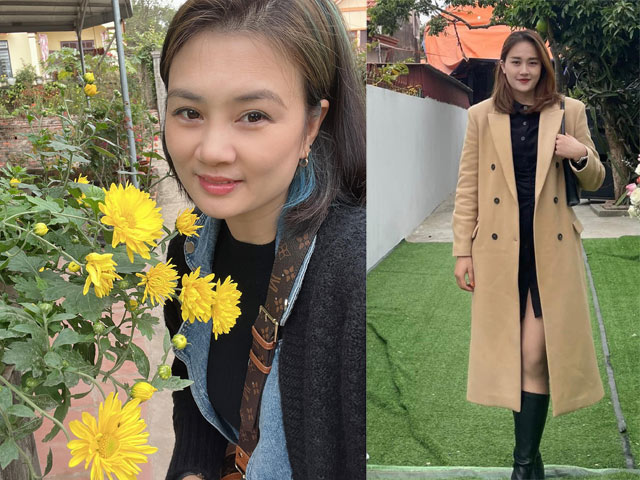 (Sports news, Volleyball news) The talented former captain of the Vietnamese women's volleyball team Pham Thi Kim Hue won the…
According to Le Phong (Ho Chi Minh City Tourism Magazine)
.