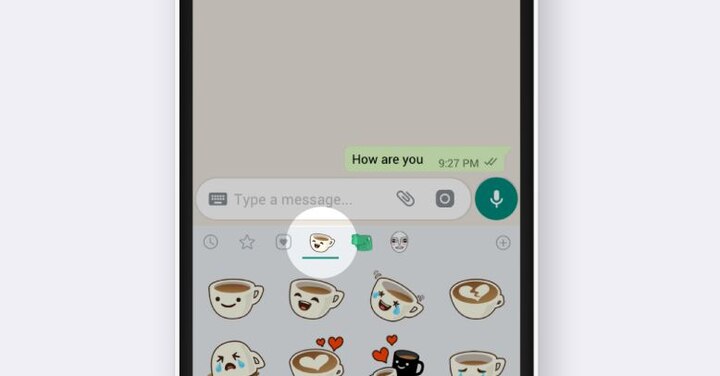 We all congratulate each other on Diwali. Social sites have become the biggest channel of festival celebrations. People send each other the most messages on Facebook, Instagram and WhatsApp. In such a situation, Facebook and WhatsApp have also added special features of Diwali for the users. Diwali themes based sticker has been rolled out for Android smartphone users by the popular social messaging platform WhatsApp. You can double the happiness of Diwali by sending these Diwali stickers. You can celebrate Diwali by sending these stickers by following social distancing with your family and friends.
How to download animated sticker
WhatsApp is the use of most animated stickers. On the occasion of the festival, people send the most animated stickers for communication. Not only in India, animated stickers are sent in crores of numbers daily. Now many types of animated stickers have been rolled out by WhatsApp for special Diwali. With which you can make your festival special.
How to download stickers
First of all, update the latest version of WhatsApp. After this, open the chat. Now click on the sticker icon. On the iOS platform, it appears on the right side of the text bar. The sticker icon on Android comes after the GIF option. Then tap on the plus icon. Now download the pack you want to download. The stickers will be downloaded.
The special thing is that on this Diwali you can also create WhatsApp sticker yourself. For this, WhatsApp provides a sample app. Also you can take help of third party app for sticker.
How to download stickers
Open the chat first. Then tap on the emoji and then the sticker. After this search the Diwali WhatsApp sticker and install the sticker pack. A green color checkmate will appear when the sticker is downloaded. After this, click on the back option. Now you can send these stickers to your family and friends.
.