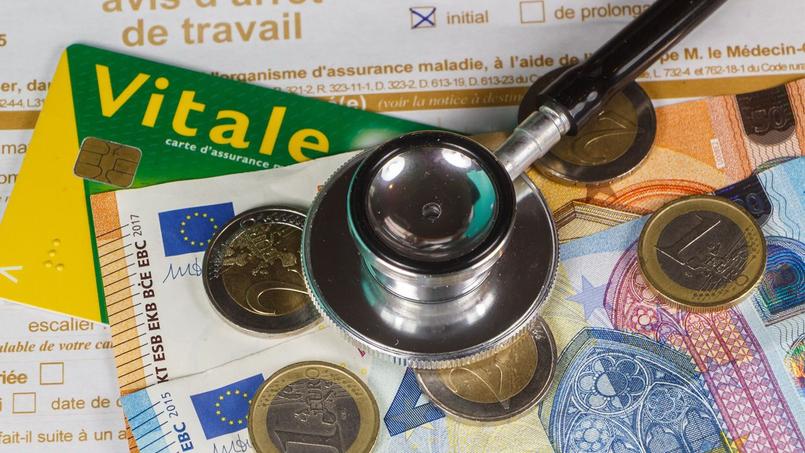 In 2021, as in previous years, the prices of health insurance and mutual insurance companies may be revised upwards. The UFC – Que Choisir observed that the price of individual complementary health insurance had increased by 5% on average in 2020, or 80 euros. The recent implementation of the 100% health reform, as well as the Covid tax that insurers and mutual health insurance companies will have to pay, could increase prices by 3 to 7% in 2021. A significant increase equivalent to several dozen, or even hundreds of euros for French households, especially for seniors, whose average price of mutual health insurance reaches 145 euros per month. Fortunately, by adopting the right reflexes and devoting a little time to finding the right contract, it is possible to avoid this increase in tariff inflation … and even save some money on your health insurance!
Compare and take advantage of "new customers" discounts
To cope with difficult profitability on contracts, complementary health organizations often have the same objective: to increase their portfolio in terms of the number of customers. For this, they do not hesitate to do sweet eyes to prospects in order to quickly count them in their files. How? Quite simply by offering them better rates and sometimes more advantageous offers than those reserved for their loyal customers.
This observation, many are those to draw it after having changed complementary health. Moreover, the practice is nothing new and is proving common in the banking and insurance fields. In mutual health, auto, motorcycle insurance, or even on home insurance contracts, pricing policies have, for many years, tended to favor the new client, a potential source of new income, over historical clients, present for several years. and the multiple contracts in progress.
However, this policy is a double-edged sword and the complementary health organizations are now seeing more and more customers leaving to compete. Widely encouraged by promotions and advantageous rates offered by other players, policyholders today do not hesitate to compare insurance offers and to change insurance company or mutual as soon as they feel they are pay a little too much.
A change of contract which should be made even easier from December 1, 2020 with the entry into force of the infra-annual termination of supplementary health insurance. Long awaited, this novelty will allow all policyholders to change your mutual health insurance contract at any time after the first year of the contract has passed (Law n ° 2019-733 of July 14, 2019).
To change health insurance, simply sending a registered letter with acknowledgment of receipt, or a simple email will make it easy to terminate your contract, just as the Hamon law allows you to terminate other insurance contracts (auto, motorcycle , home…). In order to prevent the interruption of reimbursement of care, the termination of the complementary health contract will take effect the month following the request, and will be directly managed by your new health organization.
Policyholders and their beneficiaries will therefore no longer have to wait for the anniversary date and will be free to save money whenever they want! One more reason to take the plunge, especially since comparing the offers of the largest companies and mutuals has never been easier thanks to the many insurance and mutual comparison tools available free on the internet.
Hunt for unnecessary guarantees
Another element of expenditure on which many households can save some money: the level of guarantees. Indeed, health insurance contracts are often offered in the form of formulas with different levels of guarantees.
Thus, to obtain, for example, substantial reimbursements in dental care (prostheses, implants, crowns, etc.), policyholders must choose formulas which also impose significant reimbursements on them in hospital, in optics (glasses, lenses) or in orthodontics. Guarantees that are not necessarily useful or used, but which quickly increase the monthly price of contracts.
An operation which is easily understood from the point of view of the insurance company, which can thus justify higher prices, but much less for consumers who do not need such coverage.
Because while, in principle, guarding against future risks may make perfect sense, it is rare for it to happen by surprise. A dentist will always perform an examination and an estimate before a major operation, just as an ophthalmologist will not force anyone out of his office with glasses on his nose.
In other words, if a health expense should arise, the insured have, in the vast majority of cases, the time to contact their insurer and to redefine the levels of guarantees upwards. A method that allows you to benefit from guarantees tailored to your needs, when you need them.
By extension, checking the guarantees dedicated to growing children is also a must in order not to needlessly pay for covers that are no longer useful. Orthodontics is a perfect example. The sessions are not intended to be long-lasting and it is useful to remove this cover once the children are older or the dental care cycle is over. By changing your guarantees as closely as possible to your actual health expenses, you will again save precious money.
Take full advantage of its guarantees
However, if it is easy to change the contract and save money by modifying its guarantees, some policyholders may still find themselves involved with their complementary health organization, or with a contract with substantial guarantees.
In this case, and while waiting to be able to fully play the competition, it is then appropriate to use as much as possible the guarantees offered by the complementary health. Why? Quite simply to take care of your health and therefore to avoid higher expenses in the future.
In fact, it is about taking advantage of the current guarantees to have a complete health check. Dentist, ophthalmologist, specialist doctor: carrying out check-ups will ensure that everything is going for the best and that expenses are not to be expected.
In the same vein, the services offered by complementary health contracts may be relevant to activate during this period. Some players offer gym memberships, sports coaches, nutritionists or even join programs to stop smoking. Services which are often included in health insurance plans and which therefore have an impact on the price paid by policyholders. Taking advantage then makes the consumption of the contract more "profitable" while waiting to be able to change the contract or revise the guarantees.
How Meilleurtaux.com helps you to choose your mutual?
In their search for savings and efficient contracts, policyholders can now use particularly practical services: insurance comparators.
Already widely used for choosing vacations, plane tickets or even buying household appliances or hifi-video equipment, comparators are now well established in French daily life. It is therefore natural that they now offer comparable services to support you in your search for health insurance.
"The objective of our insurance comparator is to offer consumers a representative view of the market and therefore to provide them with all the information they need to choose an enlightened complementary health offer. It is not only a question of presenting a price, but of reasoning around a triptych of price / guarantees / services. " comments Fabien Soccio, Insurance expert at Meilleurtaux.com
By offering a free and independent comparison tool since 2011, this insurance comparator works to offer consumers the best contracts on the market, both in terms of price and guarantees.
Meilleurtaux.com carefully selects the various contracts available and checks their quality on the basis of the guarantees offered. It is for this reason that it is today the French insurance comparator presenting the largest panel of insurers on the market.
Offers from large mutuals, insurers and brokers (MGEN, La Mutuelle Générale, Matmut-Ociane, Swisslife, etc.), but also lesser-known players who are just as relevant to policyholders.
"It is not by its notoriety that we judge the offer of an insurer or a mutual, but rather by the quality of its cover and services. It is essential for us that consumers can access qualitative contracts and that they have full knowledge of the coverage of each complementary health insurance. " again specifies Fabien Soccio.
And the formula works since more than 5 million French people have trusted to the online comparator to find the perfect fit. Users satisfied with free service and detailed information displayed for each contract and who now recommend the comparison service in more than 96% of cases.
A service that promises to be, like other sectors of activity, essential for choosing the right insurance, at the fairest possible price.
Content designed and offered by Meilleurtaux.com. The editorial staff of Le Figaro did not participate in the production of this article.
.