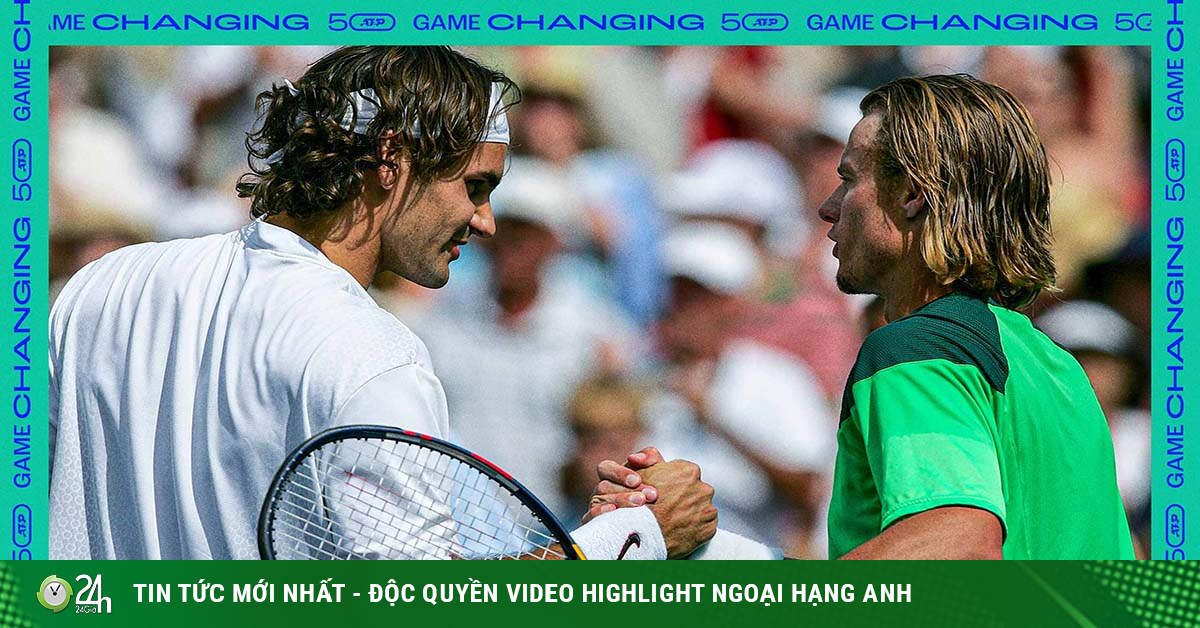 (Sports News – Tennis News) Next September, the Men's Professional Tennis Association celebrates its 50th anniversary. During that half century, fans witnessed the classic scoring phase. Here are the top 10 most spectacular scoring phases in ATP history.

1/ Stefan Edberg – ATP World Tour Finals 1990
First mentioned, it was the situation where Stefan Edberg scored in the 1990 ATP World Tour Finals final in Frankfurt. When the opponent was Andre Agassi, the Swedish player had a great situation to switch from defense to attack. Stefan Edberg's shot was so good that Agassi could only stand and watch.
Stefan Edberg's scoring video
2/ Pete Samprass – ATP World Tour Finals 1999
Pete Samprass is one of the greatest tennis players of all time. At the 1999 ATP World Tour Finals in Hannover, opponent Gustavo Kuerten performed an extremely smooth backhand tire. But the American legend created a moment worthy of history.
Video of Pete Samprass' scoring phase
3/ Roger Federer – Basel in 2002
At the 2002 Basel Open, Roger Federer faced Andy Roddick. An unbelievable hit from the "Express Train" left Roddick stunned. Before that, the American hit a very difficult shot and for the most part, it will be Roddick's score. But with Federer across the court, it never ends as long as the ball is still in the court.
Roger Federer's scoring video
4/ Lleyton Hewitt – Indian Wells 2005
But Federer also fell victim to a classic moment in ATP history. It was at Indian Wells in 2005, and this time the author of the spectacular goal was Lleyton Hewitt. Federer unleashed a difficult shot, as the two players made 45 durable balls back and forth. Hewitt proved why he was once the number one in the world.
Video of the scoring phase of Lleyton Hewitt
5/ Rafael Nadal – Madrid in 2010
The matches between Rafael Nadal and Novak Djokovic are among the classics of world tennis. And at the 2010 Madrid Open, fans witnessed Rafa's exceptionally excellent score. Seeing this situation, one can understand why Nadal is known as the "King of Clay".
Video of the scoring phase of Rafael Nadal
6/ Andy Roddick – Memphis 2011
The Memphis Open is a tournament that has been held since 1975 and ended its journey in 2017. But this US tournament also contributed a classic moment of the tennis world.
This time Andy Roddick is no longer the victim, but he is the one who made the top hit. The opponent of the former American world No. 1 in the final was Milos Raonic. Roddick saved the best for last. Roddick hit a shot that he later described as "the best of my entire career".
Andy Roddick's scoring video
7/ Novak Djokovic – ATP Finals 2013
A five-time ATP Finals champion, Novak Djokovic has shown some of his best moments in numerous matches at this year's eight-man tournament. In 2013, Novak Djokovic faced Stan Wawrinka and the Serbian delivered a truly stunning forehand.
Video of Novak Djokovic's scoring phase
8/ Pablo Cuevas – Madrid Open 2017
Pablo Cuevas is just an "unknown" tennis player when ranked in this top 10. The 36-year-old Uruguayan's best run ever climbed to world number 19 in 2016, and is currently ranked 128. Still, Cuevas created a proud moment against Alexander Zverev at the 2017 Madrid Open. .
Video of the scoring phase of Pablo Cuevas
9/ Nick Kyrgios – Miami Open 2019
Bad boy Nick Kyrgios is described as a genius of the current world tennis village. The shot against Borna Coric at the 2019 Miami Open below is proof of that.
Video of the scoring phase of Nick Kyrgios
10/ Gael Monfils – Madrid Open 2019
In 2019, fans are constantly admiring the hits that go down in history. This time it is Gael Monfils, and the opponent of the French tennis player is Marton Fuscovics. Gael Monfils made a mark with the tournament and 2 years after the hit, Molfils married his beautiful wife Elina Svitolina.
Video of the scoring phase of Gael Monfils
Source: https://tcdulichtphcm.vn/the-thao/10-pha-ghi-diem-king-dien-ghi-danh-federer-nadal-djokovic-tron…Source: https://tcdulichtphcm.vn/the-thao/10-pha-ghi-diem-king-dien-ghi-danh-federer-nadal-djokovic-trong-lich-su-atp-c28a36202.html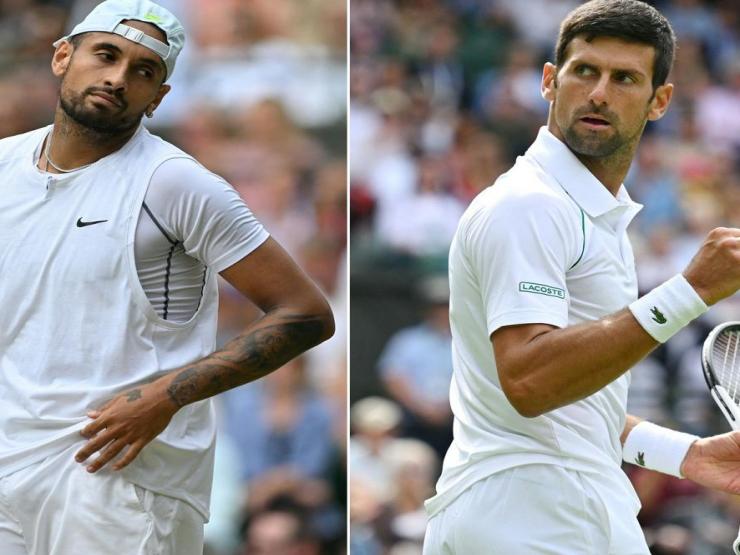 (Sports news, tennis news) In the current tennis world, Nick Kyrgios claims to not be bored with any opponent besides Novak Djokovic.
According to Tien Long (TH) (Ho Chi Minh City Tourism Magazine)
.