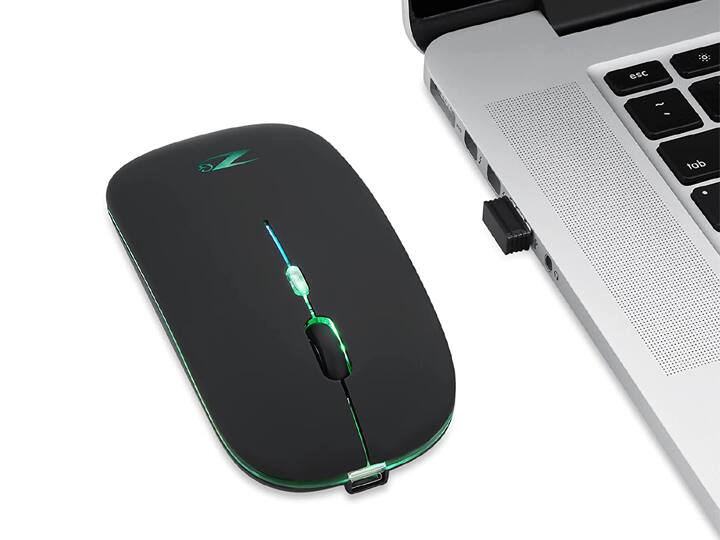 At this time the demand for gaming mouse is increasing very fast in the market, so you will get to see many options. Recently, French lifestyle company Zoook has introduced its new stylish gaming mouse Blade in India. This is a premium mouse that comes with many good features. Apart from gaming, you can also use it for less of your office. Let us know about its price and other features.
slim design
Talking about the design, you will definitely like the Juke Blade Wireless Gaming Mouse due to its slim design. Its body is made of ABS plastic and its collar is made of leather. This new mouse has a rubber scroll wheel. It has an LED backlight which is available in seven different colors. You can also turn off the LED light while using the mouse.
in-built battery
This mouse has a 600mAh Lithium Ion battery, which can be charged with the help of USB cable. Apart from this, this mouse has a multi-stage energy saving mode. It also has auto sleeping mode. If this mouse is not used for 10 minutes, then it will automatically go into sleeping mode.
easy to connect
This gaming mouse is equipped with 2.4G wireless technology. The special thing is that no driver is needed to use it. It has three speeds 800/1200/1600. It can be used on Windows 7/8/10/XP, Vista 7/8, Mac and Linux. It connects easily, and there is no problem in using it.
they will compete
The ZOOOK Blade Wireless Gaming Mouse is priced at Rs.999. It is available for sale at online and offline stores. Its quality is good and its features are very good. This wireless gaming mouse will directly compete with brands like Dell, HP, Acer logitc, Lenovo and ZEBRONICS.
read this also
Flipkart Realme Days Sale: India's first 5G smartphone is getting a discount of 17 thousand rupees, know what is the offer
FRT: What is Facial Recognition Technology and how it works, know everything
.