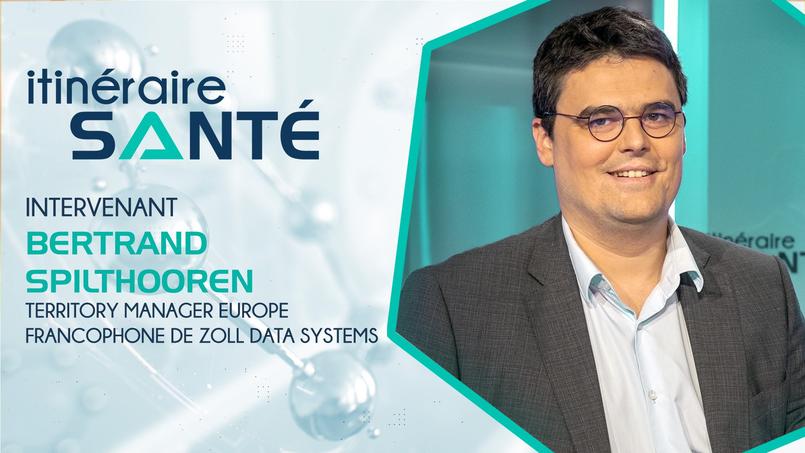 Paper care documentation has thus become obsolete. ZOLL Data Systems helps healthcare professionals apply more intuitive digital solutions. An AmbulancePad application has been developed in Europe with a view to simplifying the daily life of nurses, rescuers and doctors.
The health actor 2.0
Asahi Kasei Group company, ZOLL has embarked on the mission of helping caregivers save more lives in a context of perpetual emergency. To meet this ambition, the company relies on cutting-edge technologies to develop and market high-performance medical devices and software solutions.
These innovative products have been designed to contribute to the good progress of emergency care as well as to the improvement of clinical and operational efficiency. More specifically, the company has developed products intended for several purposes:
Defibrillation,
Monitoring,
Assessment of circulation and CPR (Cardiopulmonary resuscitation),
Data managment,
Fluid resuscitation,
Therapeutic temperature management.
All these products are based on a clever combination of efficiency and maximum safety. From inexperienced rescuers to firefighters through EMS, all players in the prehospital environment can find benefits in this complete range of products.
AmbulancePad: the digital tool for emergency professionals
ZOLL Data Systems wanted to strengthen its field of intervention and skills by developing an innovative and efficient solution for rescuers, nurses and doctors. AmbulancePad offers an integrated ecosystem allowing a clear and instant view of the patient file.
The idea is to be able to collect valuable data inherent in billing, medical control and quality management. Nomadic, intuitive and customizable, AmbulancePad is an on-board tablet tool that promises synergy between the tasks usually performed on paper:
Connection of the patient file to the multi-parameter monitor and to the ventilator via Bluetooth; collection of real-time constants, evolution of viable data, 12-lead ECG, defibrillator and ventilator.
Organization on tablet; checklist, error report and communication between departments.
Simple interoperability via modern interfaces; archives, resuscitation register, statistics, accounting and digital dashboard.

The transfer of vital and administrative data is thus fluid, reliable and intelligible.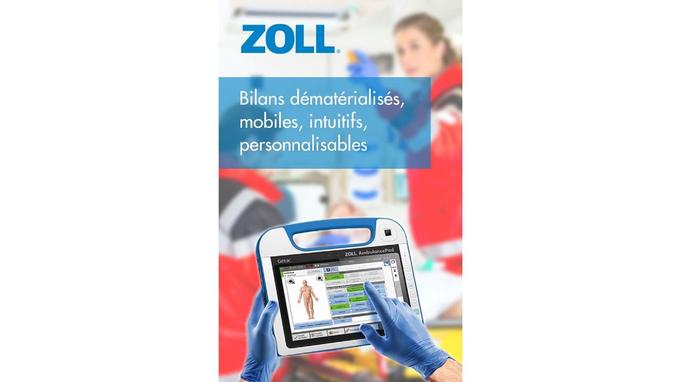 Maximum transparency and accessibility
Although paper documentation remains the majority in prehospital emergency services, it unfortunately does not ensure exemplary traceability of medical records. AmbulancePad allows healthcare professionals to have documentation that is constantly up-to-date and can be consulted at any time. Medical data can thus be recorded and processed in a mobile and complete manner.
So that everyone can use this software solution, the interface is adapted to the activity carried out. The teams thus have the possibility of appropriating it easily, without protecting themselves from a long training course. Ergonomic and structured, this interface allows comfortable and infallible processing of complex information. Emergency responders and rescuers benefit from an overview of the progress of their protocols. The follow-up of patient files is therefore perfectly accomplished. The other advantage is to be able to integrate the application with standard market interoperability tools. No incompatibility problem is thus to be expected. With just a few clicks, users can send their results via MSsanté or the MedGate web portal, consult the patient's medical file or consult their checklists.
Drastic development at national and international level
ZOLL Data Systems remains focused on developing its revolutionary product for hospital professionals, but without putting aside its growth ambitions. Based on its technological leadership, the company is able to provide unique products with high added value through global distribution. Aware of the power of its product and of its ability to save more lives, the company is working on its deployment axes.
It must be said that the Asahi Kasei group and ZOLL can boast of a reputation that is no longer to be proven. With its portfolio of companies working in diverse and complementary sectors, the group responds to health challenges with more efficient, more modern and more intuitive systems. Today, 25,000 employees serve the needs of customers from 100 countries. ZOLL Data Systems can draw on the aura of its group to affix its unique signature on the internal and external modes of operation of the hospital.
ZOLL DATA SYSTEMS LINKEDIN
LINKEDIN OF ZOLL MEDICAL CORPORATION
.