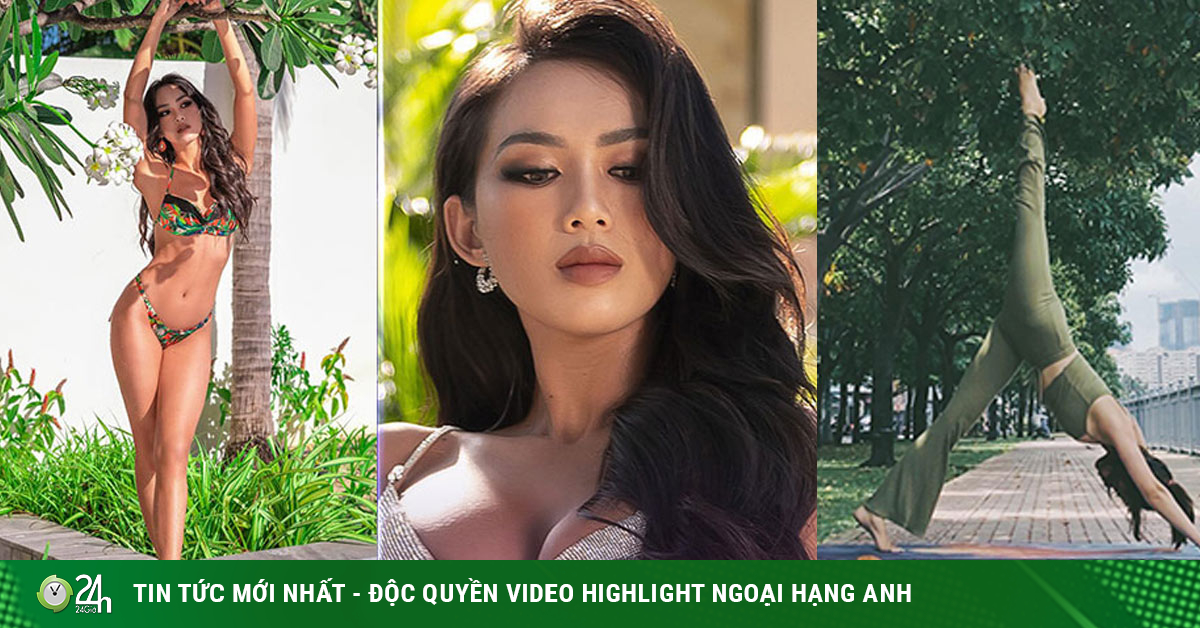 (Sports news) As a professional yoga coach, hot girl Le Ngoc Phuong Thao made a strong impression at Miss Universe 2022 because of her beautiful beauty and very hot body.

Hot girl Phuong Thao practices Yoga
Le Ngoc Phuong Thao is one of the most impressive contestants in the online photo contest of the Miss Universe Vietnam 2022 contest.
Not only has a very charismatic and attractive face, the hot girl from Ben Tre makes everyone admire with a height of 1m75 and three hot measurements of 83-61-92 cm.
Worth mentioning, Phuong Thao's main job is currently a Yoga teacher with more than 4 years of practice experience. The beauty shared that the reason she has such a balanced body is thanks to her hard work practicing Yoga 5-6 times/week.
Besides, she also practices 2 gym sessions alternately a week to help her hips and bust become more attractive. In addition, Phuong Thao also rides bicycles and jogs a lot. She also plays other sports that increase her sensitivity such as table tennis, archery, bowling,…
"More than 4 years ago, I faced a serious crisis due to the pressures of life. By chance I discovered a newly opened Yoga class. I am also a sports lover, so I decided to register to try. It's surprising that Yoga has helped me not only be healthier and more energetic, but also have faith in life again," recalled Phuong Thao.
When she first started practicing, Phuong Thao said she had a lot of difficulties when her body was too weak, too flexible, but lacked the necessary endurance and strength.
"I also have trouble concentrating. Every 15 minutes you can't continue. I can't keep up even with U50 or U60 year old aunts and uncles. I burst into tears during practice and once intended to quit. Then I realized that practicing Yoga is to listen to your own body, not to rush or follow others. Since then, I have been more patient and attached until now", the beautiful Ben Tre said.
Phuong Thao revealed that out of all the movements, the Low Plank, also known as the low plank, is the most difficult movement, requiring strong arm and shoulder strength and strong abdominal muscles to keep the body in a straight line. , which took her more than a year to practice.
"Not only does it bring a lot of health and mental benefits such as toning muscles, improving flexibility, reducing stress and anxiety, reducing injury, improving heart health, lowering blood pressure and helping to increase stamina. Creativity, concentration, etc. Yoga also helps me to restore function in my legs after 2 injuries and treat respiratory problems", Phuong Thao said.
Wishing to bring the benefits of this subject to many people, Phuong Thao decided to become a professional Yoga coach: "Yoga is aimed at everyone from children to the elderly. I always try to learn about each student to have a suitable exercise plan both physically and mentally."
Now, Phuong Thao is not only a Yoga coach, but she also boldly pursues Ashtanga Yoga, a very powerful and dynamic classical yoga with high-difficulty calorie-burning movements. Every day, beautiful people both teach and learn to improve and improve their expertise.
After many years of pursuing Yoga, Phuong Thao said that she not only improved her physique but also felt stronger and more confident in all life decisions. She is also happy to be able to pass on positive energy to those around her.
From a person suffering from depression, stress and crisis, Yoga has helped Phuong Thao regain her faith, happiness in life and confidently register to participate in the Miss Universe Vietnam 2022 contest, even though she has not been able to participate in this contest before. ever participated in any beauty contest.
"I came to the contest with the desire to share my story of overcoming obstacles and shortcomings to hopefully inspire people about life and sports. At the same time, I want to contribute to propagating charitable activities, helping children in my hometown to go to school more fully and avoid domestic violence", Phuong Thao said.
Source: https://tcdulichtphcm.vn/the-thao/co-Giao-yoga-phuong-thao-gat-nuoc-mat-de-co-ba-vong-my-man-thi…Source: https://tcdulichtphcm.vn/the-thao/co-Giao-yoga-phuong-thao-gat-nuoc-mat-de-co-ba-vong-my-man-thi-hoa-hau-hoan- vu-c28a29115.html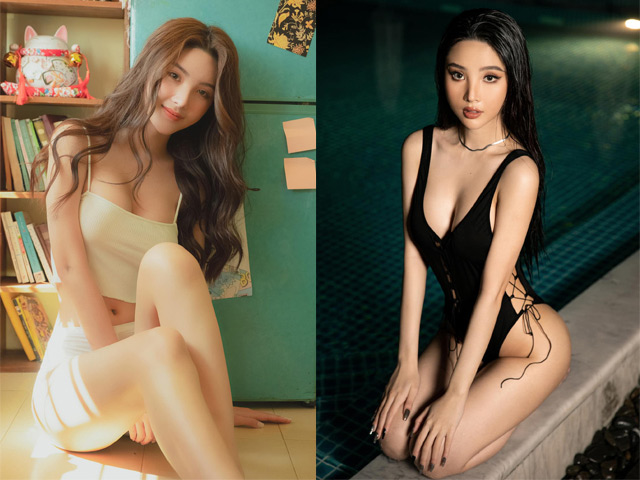 (Sports news) Former volleyball player from Bac Lieu Nguyen My Huyen "causes a fever" with her beautiful beauty and hot body thanks to her passion for sports, especially Yoga and…
According to Le Phong (Ho Chi Minh City Tourism Magazine)
.