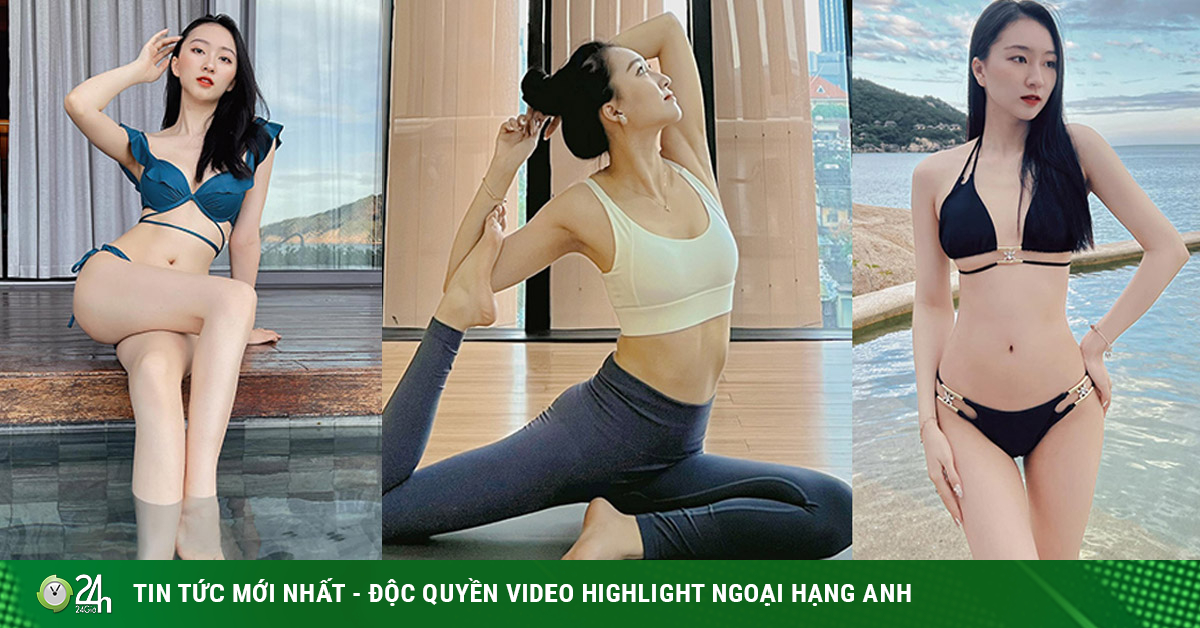 (Sports News) As a famous hot girl with a yoga degree that is admired by many people, the beauty Kim Tra My revealed that she used to have a very painful muscle strain when she was too hasty to practice the split-leg movement.

Beauty Kim Tra My practices
Not only was she in the top 5 of Miss Universe Vietnam 2020, Kim Tra My is also known as a beauty who is extremely passionate about sports, especially Yoga and Gym.
Instilled with a love of Yoga from her mother, the beauty born in 2000 started contacting and practicing Yoga from a very young age. That's why at the age of 22, Tra My has a very respectable level of Yoga when she can perform many movements of very high difficulty.
"My current yoga exercises aim at a high level of firmness and flexibility, so I choose to practice difficult movements that bring high health effects, such as the split-legged pose." Tra My revealed.
The Splits pose is one of the highly challenging poses for yoga practitioners that requires flexibility in the hips, hamstrings, tailbone… This pose not only helps to increase height, flexibility for the body, but also helps to strengthen thighs, knees, ankles, avoid bone and joint diseases, improve balance, open hip joints …
Although there are many benefits, the split is quite difficult to perform, even prone to injury if there is no careful preparation or haste. Tra My revealed that she also had an injury when practicing this move.
"The split is one of the difficult movements of Yoga, it takes a long time to be able to do it. I used to have very painful muscle tension when I was too quick to practice this pose," Tra My revealed.
In addition to splitting legs, the "warrior 1" pose is also one of Tra My's favorite moves.
This is a movement that strengthens the back, glutes, and hamstrings and improves balance. This pose also strengthens the abdomen and outer hips, reducing sciatica pain.
Thanks to hard work and not afraid to conquer difficult movements, Tra My owns a desirable "hourglass" body with a 58 cm "ant" waist.
Currently, Tra My exercises regularly 6 times / week, alternating between Yoga and Gym. She also participates in Pilates classes to increase flexibility and endurance for muscles.
"Maintaining sports practice is not difficult for me because it has formed a habit. It's time to practice. If you don't practice every day, you will feel weak and lack vitality. Just thinking about exercising will have a healthy body and a beautiful body, I am always interested in going to the gym," Tra My happily said.
Besides working as a freelance model and doing celebrity programs, the Hanoi beauty confided that she wants to improve her foreign language skills and open a fashion store of her own.
Source: https://tcdulichtphcm.vn/the-thao/nguoi-dep-yoga-34eo-van-nguoi-me34-kim-tra-my-xoac-chan-tung-b…Source: https://tcdulichtphcm.vn/the-thao/nguoi-dep-yoga-34eo-van-nguoi-me34-kim-tra-my-xoac-chan-tung-bi-chan-thuong-c28a36307.html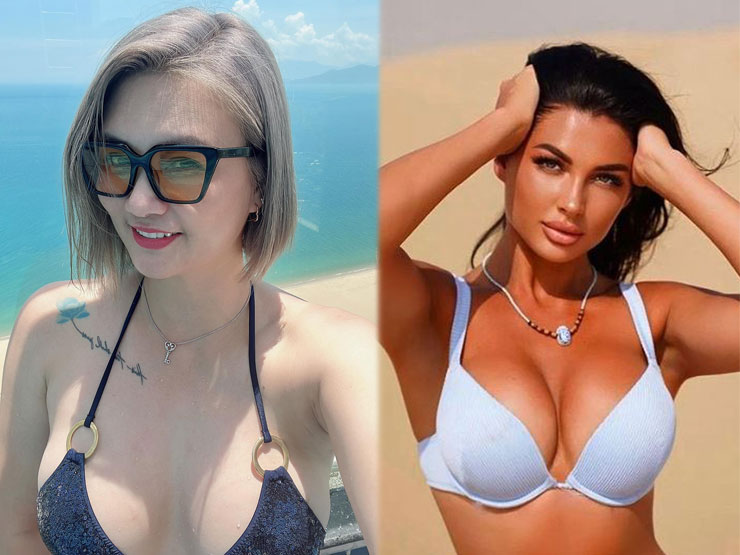 (Sports news, Volleyball beauty news) The "ageless beauty" of the Vietnamese volleyball village Pham Thi Kim Hue makes fans "burnt eyes" with hot bikini pictures…
According to Le Phong (Ho Chi Minh City Tourism Magazine)
.