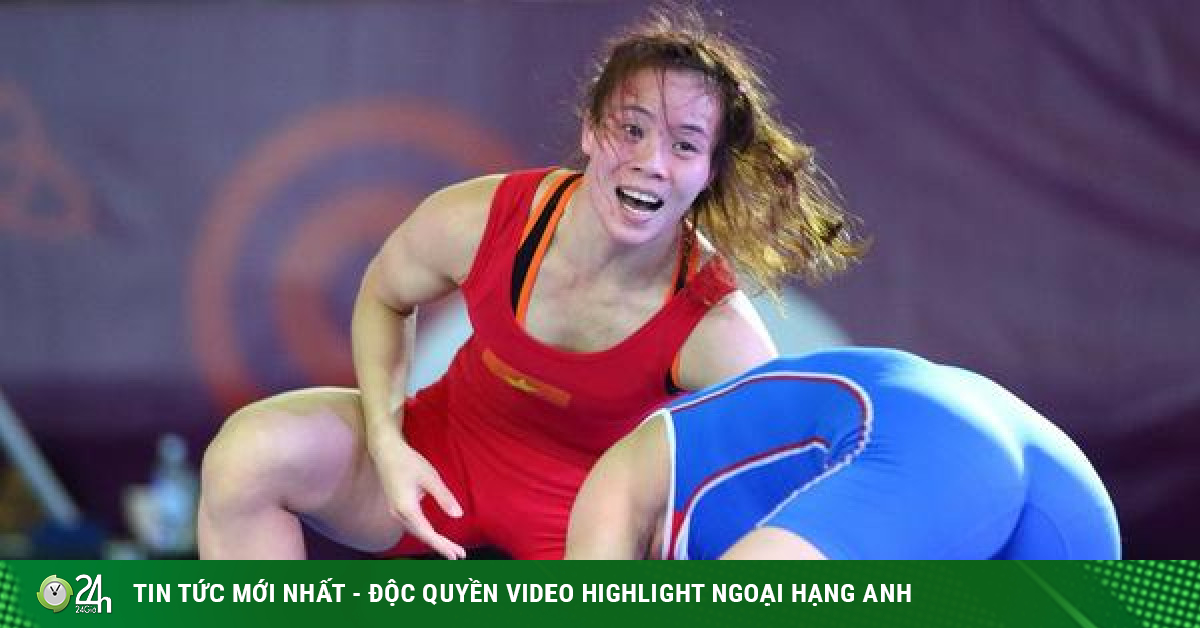 Currently, the draft Strategy for development of physical training and sports in Vietnam to 2030, with a vision to 2050, developed by the Ministry of Culture, Sports and Tourism, is being submitted for comments from provinces and cities. for completion, before submitting to the Government.

In which, in terms of high-achievement sports, it is worth noting that it is still a group of subjects that will be invested in the coming time. Among these, wrestling and some other sports in the investment category from group 1 to group 2.
No lack of potential
In the "Strategy for development of physical training and sports in Vietnam to 2020" promulgated by the Government in 2010, wrestling, specifically light weight classes, is included in group 1 of key sports. In addition to wrestling, there are 9 other sports: athletics, swimming, shooting, taekwondo, karate, boxing (women), weightlifting, badminton, and table tennis.
Wrestler Vu Thi Hang won tickets to the 2016 Olympics.
At that time, in addition to affirming its position in Southeast Asia (the goal is to always be in the top 3 teams of the SEA Games), Vietnamese sports continued to focus on the main goal at the Olympics and ASIAD. Including winning tickets to the Olympics and winning medals in this arena.
Of course, most of the group 1 subjects, including wrestling, will be responsible for winning tickets to the Olympics to concretize the assertion of Vietnamese sports on the world sports map. The Sports industry itself has always determined that winning tickets to the Olympics is even more difficult than winning medals in the World Cups and Continental Championships.
Therefore, just winning tickets to the Olympics is a success for Vietnamese athletes. And the number of Vietnamese athletes who can win Olympic medals is also determined to be very limited, there have never been more than 3 athletes at each Olympics.
And just in terms of winning tickets to the Olympics, wrestling has completed the task. Wrestler Nguyen Thi Lua won a ticket to the 2012 Olympics and it was also the first official ticket to the Olympic wrestling of Vietnam. At the 2016 Olympic Games, Vietnamese wrestling was even more successful when two wrestlers, Nguyen Thi Lua and Vu Thi Hang, won tickets to attend. It is a new milestone for Vietnamese wrestling, showing that it is completely appropriate to invest in female wrestlers in light weight classes such as "Vietnam's fitness and sports development strategy until 2020".
Before the Tokyo 2020 Olympics, due to the complicated performance of the COVID-19 epidemic, Vietnamese wrestlers could not participate in the Asian Olympic qualifiers (which is considered the most suitable playground to win tickets to the Olympics) as well as the Olympic Games. qualifying round of the world. It is a pity that Vietnamese wrestlers have made great efforts to overcome difficulties, have prepared to the best to be able to have athletes participating in the Olympics for the third time in a row.
As commented by many experts, Vietnamese wrestling can even do more than win 1-2 tickets to each Olympics if it is better invested. Regarding the human factor, Vietnamese wrestling has no shortage of talented athletes who can compete in the world's playground. It is no coincidence that Vietnamese wrestling, especially women's wrestling, has registered in the world arena with world youth championships, silver medals at ASIAD…
The problem of Vietnamese wrestling is only in the investment so that the wrestlers have better nutrition and can compete more internationally. Because only participating in 1-2 international tournaments in a year cannot bring into full play the potential of athletes.
Former head coach of the national women's wrestling team Le Van Suc once shared that Vietnamese women's wrestling has a lot of potential, especially in light weights, and can compete fairly in the continental and world playgrounds. The problem is that they need to compete against international athletes, receive international training and better medical care. At that time, it was even possible to consider competing for an Olympic medal, not just winning a ticket to the Olympics.
Careful consideration is required
According to the Draft Strategy for Sports Development in Vietnam to 2030, with a vision to 2050, wrestling is no longer in group 1 (preparing for the Olympics) but will be reduced to group 2 (preparing for ASIAD). . Not only wrestling but a number of other subjects that were in group 1 also went down to group 2, including taekwondo (there were athletes who won Olympic medals and only athletes who won tickets to the Olympics), karate.
However, as people in the profession said, it is also necessary to clearly define the task of the subjects in group 1 is to win tickets or only to win Olympic medals. If you win tickets to the Olympics, sports such as wrestling and taekwondo can be met. And even winning a medal, wrestling, even taekwondo can be done. If only looking at the achievements in the past time, it is difficult to assess the full potential of Vietnamese wrestling in the Olympic arena. Here, a comprehensive, thorough assessment is needed instead of just looking at short-term achievements.
At the Olympics, in women's light weight classes, Japanese and Chinese wrestlers still dominated. In terms of qualities, Vietnamese wrestlers are not inferior. The problem is only in the investment. Here only in terms of the coach stage, Vietnamese wrestling also has problems when for the past decade still using the same team of foreign experts from Europe.
Meanwhile, the coaches of China and Japan, which are also a reference channel to change in order to find a better solution in terms of training for athletes, still go unnoticed. Even maintaining the national team only needs to be applied to female wrestlers to get more funding, thereby aiming to compete for Olympic tickets and even Olympic medals. As for the other men's content that cannot win tickets to the Olympics, the continental medal competition is for local investment.
And as many coaches have affirmed, if they can compete more internationally, surely the achievements of Vietnamese women's wrestling will be better than in the Olympic playground. In a recent exchange, Deputy Director of Hanoi Sports Training and Competition Center Dai Dang Hy said that no matter which group the sport is in in the investment orientation of the Sports industry, Hanoi still invests in wrestling. , including women's wrestling, to have athletes attend the Olympics and compete for medals at the ASIAD arena. This is Hanoi's strength and proven fact.
Obviously, the consideration and measurement of a sport to determine the direction of investment in the long cycle may affect the development of that sport in the following period. The orientation for subjects that used to be strengths such as wrestling also needs to be carefully considered.
Need to go to training abroad
One of the problems with wrestling in the near future is to go to long-term international training to regain the best form for athletes, thereby being able to prepare well for SEA Games 31 and ASIAD 19. year 2022. (Minh Khue)
Source: https://cand.com.vn/Tieu-diem-van-hoa/mon-vat-truoc-vien-canh-xuong-hang-i631135/Source: https://cand.com.vn/Tieu-diem-van-hoa/mon-vat-truoc-vien-canh-xuong-hang-i631135/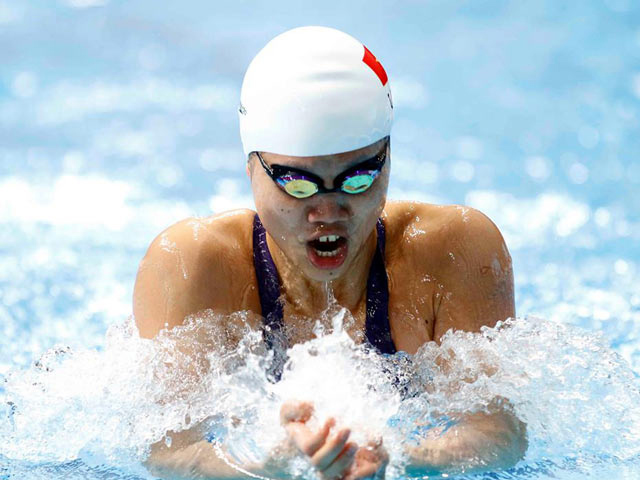 (Sports news, swimming news) The leader of swimming sport The General Department of Physical Education and Sports thinks that this is the time when Anh Vien needs to…
According to Minh Ha (Police)
.