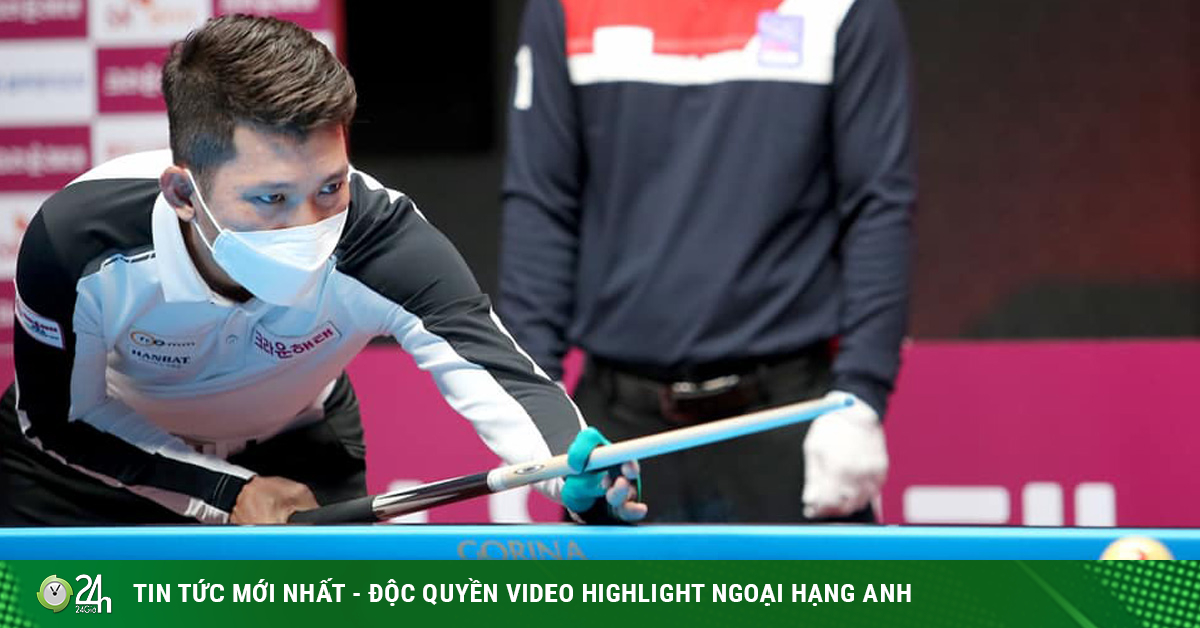 Friday, January 22, 2021 19:19 PM (GMT + 7)
(Sports news, billiard news) Leading to 2-0 and very close to victory, but Dinh Nai lost to superstar Frederic Caudron after a very rare situation.
At noon on January 22, player Ngo Dinh Nai had an attractive confrontation with world famous superstar Frederic Caudron in the quarterfinals of the fourth leg of the PBA Tour 2021. Two players competed in the knockout match 5 wins 3, each game 15 pts. Particularly game 5 decided to only hit 11 points.
Dinh Nai won the first 2 games and led Caudron 8-2 in game 3
Worthy of a super classic, the pace of the match was pushed up very high from the first turn. The two players competed against each other to show world class with precise ice hits that kept the scores reversing.
While being led 9-12, Dinh Nai has a series of 5 points to lead back 14-12. Caudron equalized 14-14 with a kick but missed the decisive point. Taking the opportunity, Dinh Nai won 15-14 and took a 1-0 lead.
More than the first half of game 2, the feeling of marbles was not good plus the many collisions that caused Dinh Nai to face many difficulties. However, Caudron did not take full advantage of this advantage and paid the price.
Being led 6-11, Dinh Nai had a series of 8 points to lead back 14-11. The drama has not stopped when in the next 2 muscle turns, Dinh Nai and Caudron both have the opportunity to end the game. As a result, Dinh Nai was the one who took advantage to score the decisive score 15-13, leading to 2-0.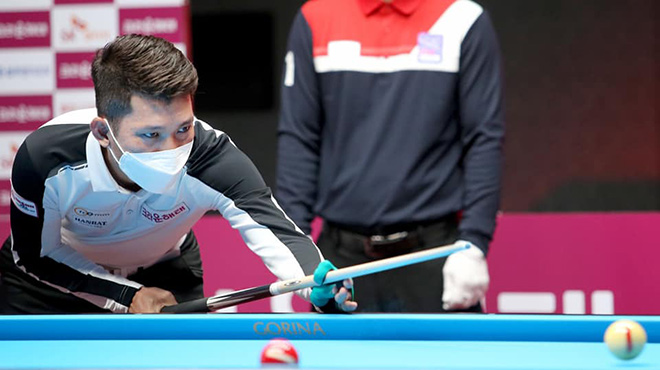 The turning point in the match came after Dinh Nai's rare situation of knocking two balls out of the table
The excitement soared, Dinh Nai quickly led Caudron to 7-1 in game 3. Meanwhile, Caudron seemed to suffer from psychological problems when in 5 consecutive shots, the Belgian superstar only scored 2 points. and was led 2-8.
Notably in the 5th round, there was a very rare situation when Dinh Nai used too much force to make two yellow and red balls fly out of the table. Taking advantage of the rewrite, Caudron scored a 7-point series leading 9-8.
Minutes later, the two players continued to struggle with the score very breathtaking and Caudron was the winner with the score 15-11 to shorten the gap to 1-2.
Game 4 was a very strange game when both hands showed extremely poor performance. Caudron scored volatile while Dinh Nai had up to 15 consecutive incorrect muscle turns. It took a total of 19 turns of muscle, this game ended with a 15-5 victory in favor of Caudron and forced the match to enter game 5.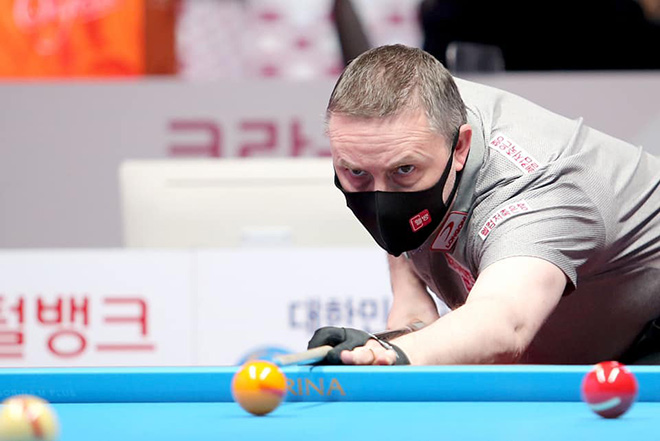 Caudron choked to enter the semi-finals
In the decisive game, Caudron was a better person to overcome psychological pressure to win 11-9, thereby winning a choking 3-2 final to win the semi-finals.
Although stopping in the quarterfinals, with an aspiring muscle player like Dinh Nai, this failure certainly made the Vietnamese mechanic more determined, especially improving his kicks at the stages. play later.
Source: http: //danviet.vn/tran-kinh-dien-bi-a-the-gioi-cu-danh-hy-huu-khien-dinh-nai-thua-soc-caudron-50 …Source: http://danviet.vn/tran-kinh-dien-bi-a-the-gioi-cu-danh-hy-huu-khien-dinh-nai-thua-soc-caudron-5020212211805703.htm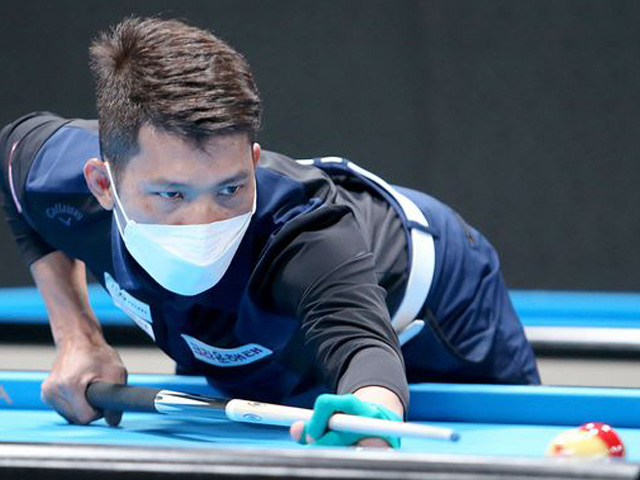 (Sports news, billiard news) Excellent player Ngo Dinh Nai defeated host country Kim Hyun Woo to win tickets to the quarterfinals …
.