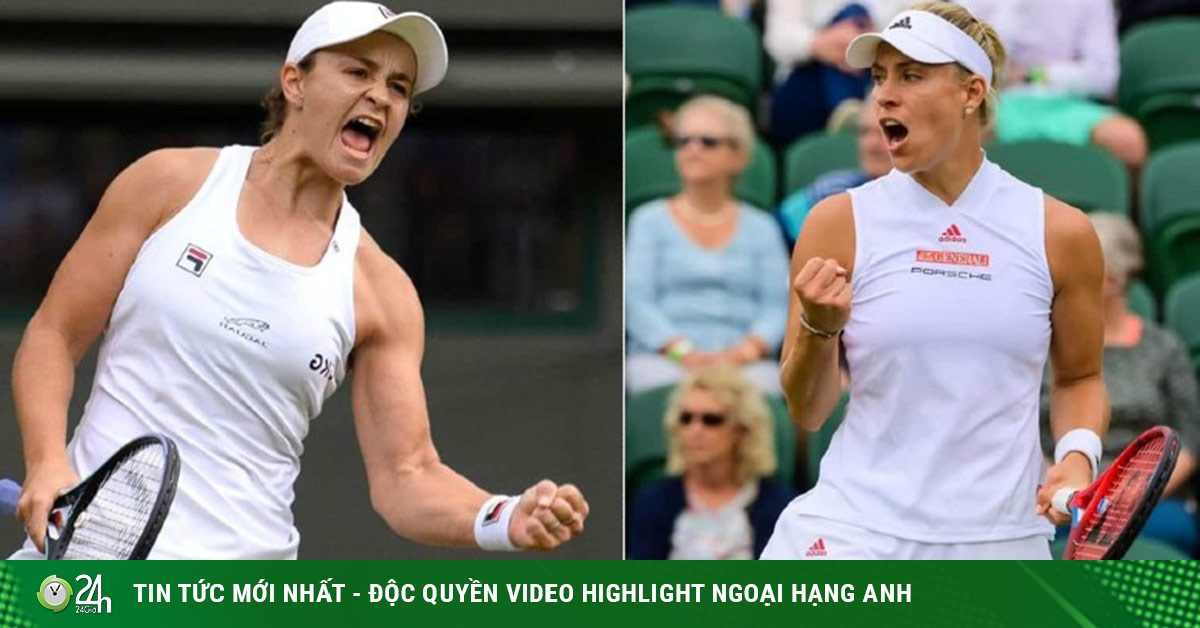 Thursday, July 8, 2021 16:06 PM (GMT+7)
(Tennis news) Wimbledon 2021 today will see 2 semi-finals of women's singles promising to be balanced.
Ashleigh Barty – Angelique Kerber: Around 7:30 p.m., July 8, women's singles semifinals
Barty has not lost a set at Wimbledon but the world No. 1 player has not proved too convincing, the victory over compatriot Ajla Tomljanovic in the quarterfinals was not easy for her. While Kerber has been quite comfortable on her journey and focused on how to play, she is also the only one of the four semi-finalists to have ever won.
Barty – Kerber will be the big match of Wimbledon women's singles semi-final
Both of these players have a style of play suitable for all surfaces, but Barty is proving quite elegant in the way he executes the slices. Kerber still excels on grass, she is considered the best player on this court when combined with high speed movement, plus wise defensive situations.
This will be a very unpredictable match because everyone has a strong "weapon" in hand to use, but the advantage partly belongs to Kerber because she does not have to squeeze.
Aryan Sabalenka – Karolina Pliskova: Around 9 pm, 8/7, women's singles semi-final
This is a match between two players who always play proactively, always relying on servings and forehands instead of defense. However, from the beginning of the tournament Sabalenka has been more impressive than Pliskova, even in 2021 in general, so her somewhat inexperienced factor is not necessarily a disadvantage against Pliskova.
Sabalenka first won a top 10 opponent in her career against Pliskova 3 years ago
Pliskova has yet to lose a set and has only broken three breaks since the start of the tournament, but was in poor form before entering this tournament and it looks like her winning streak has come as she is not having to compete against the pressure of performance or attention. public opinion. However, the opponents she overcame were not at the level of those who had to meet Sabalenka.
Although Sabalenka still had a bad time against Katie Boulter and Elena Rybakina, she still has more strength and stamina than Pliskova and her youth is likely to make the difference in this match. Pliskova over the past few years has had a reputation for falling short at the most crucial moments, lest this time too.
Wimbledon women's singles tennis – semi-finals

Hours

Matches

Direct

Thursday 08/07/2021

19:30

Ashleigh Barty

Angelique Kerber

Sports TV

&

Foxsports

21:00

Karolina Pliskova

Aryna Sabalenka
Source: https://tcdulichtphcm.vn/the-thao/wimbledon-ngay-10-dinh-cao-ban-ket-barty-kerber-sabalenka-mo-l…Source: https://tcdulichtphcm.vn/the-thao/wimbledon-ngay-10-dinh-cao-ban-ket-barty-kerber-sabalenka-mo-lan-dau-chung-ket-c28a10568.html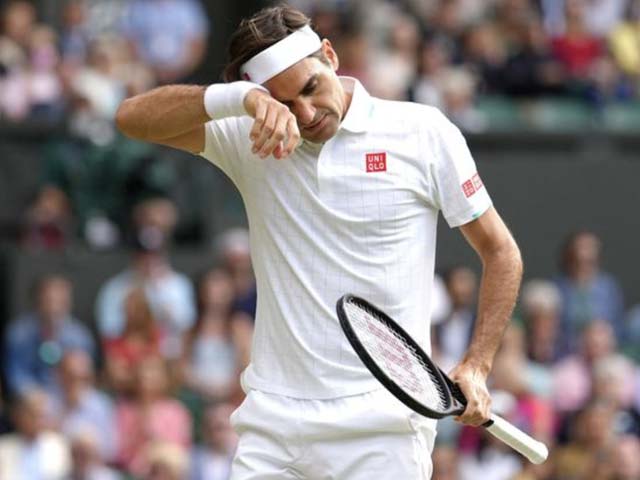 A stunning defeat to Hubert Hurkacz forced Roger Federer to stop in the quarterfinals of Wimbledon 2021.
.