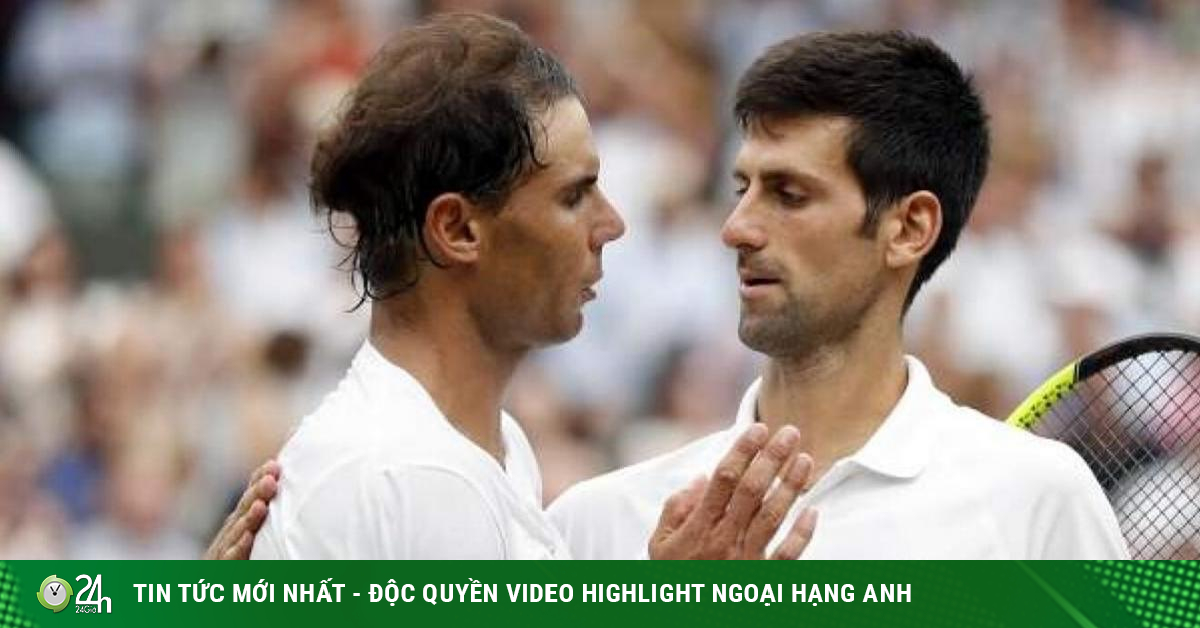 (Sports News, Tennis News) This year's Wimbledon will have many different features compared to other years, promising to create breakthroughs in the efforts to conquer glory at the All England Clubs of legends like Novak Djokovic or Rafael Nadal. .

Video of last year's Wimbledon men's singles final between Novak Djokovic and Matteo Berrettini: Wimbledon 2022 will start the main round from June 27 to July 10 at All England Clubs (London, England). However, unlike every year, the only Grand Slam tournament on grass this season has very noticeable differences.
World No. 1 tennis player Daniil Medvedev and his Russian and Belarusian colleagues are banned from the upcoming Wimbledon
The first is the shocking Wimbledon organizers when deciding to ban Russian and Belarusian players from this year's tournament as a punitive move related to Russia's military conflict in Ukraine from February to February. now.
In response to action by the All England Clubs, the International Tennis Federation (ITF), Men's Professional Tennis Association (ATP) and Women's Tennis Association (WTA) unanimously decided not to award points to the All England Clubs. any player attending Wimbledon 2022.
This is clearly a big disadvantage when in previous years, as a rule, the men's and women's singles champions of this tournament were added up to 2,000 points to the ATP and WTA rankings.
"The decision by Wimbledon to ban Russian and Belarusian players from competing in the UK this summer undermines the integrity of the ATP rankings system. We deeply regret and reluctantly have no choice but to remove all bonus points from the ATP rankings at Wimbledon 2022," ATP said.
In response to the above ban, 29-year-old Natela Dzalamidze, the Russian tennis player ranked 44th in the world, will compete in the women's doubles event at Wimbledon 2022 when paired with Serbian Aleksandra Krunic when the tournament kicks off on the 27th. /6. According to a report in The Times, Natela has just obtained Georgian citizenship to circumvent the law.
The fact that Wimbledon this year banned Russian and Belarusian players from participating in the tournament made Daniil Medvedev, Andrey Rublev, Karen Khachanov (men's tournament) or Victoria Azarenka, Aryna Sabalenka (women's tournament) not attend.
This is good news for stars like defending champion Novak Djokovic or former king Rafael Nadal when they have avoided many difficult opponents, especially the new world No. 1 Daniil Medvedev.
Djokovic is looking to defend the gold cup at Wimbledon when he once defeated Matteo Berrettini 6-7 (4), 6-4, 6-4, 6-3 in the final last year. At the same time, Nole wants to shorten the gap of 2 Grand Slams that are behind Rafael Nadal when "Gaur" has won consecutively at the Australian Open and Roland Garros this year.
Djokovic is the No. 1 seed and Nadal is promoted to the No. 2 seed at Wimbledon 2022 (because Medvedev is banned from attending, and Alexander Zverev is absent due to injury), so fans are expecting this pair to make a match. Super classic final on 10/7.
Nadal can hardly "bully" Djokovic at Wimbledon 2022 like in the quarterfinals of Roland Garros
Wimbledon 2022 is also the first time in 24 years since 1998, that Roger Federer is absent as the "Express train" is still recovering from his 3rd surgery to resolve a persistent knee injury.
Without Federer and Medvedev, then Nadal is not really strong on the grass, the possibility of Djokovic defending the title at Wimbledon is quite high.
Meanwhile, Wimbledon 2022 could be Andy Murray's last time attending a Grand Slam. He is the only player of the host country Great Britain to have won Wimbledon in the Open era and has won it twice (2013 and 2016). But this year, Murray's chance to go deep is not high.
As for Serena Williams, the 40-year-old American star has recovered from her injury to be ready to attend Wimbledon this year with the determination to equal the record of 24 Grand Slam singles titles in women's singles like her senior Margaret Court.
However, things are not as simple as the last time the Williams sister won a Grand Slam was in 2017 at the Australian Open. Since then, Serena has lost all four women's singles finals at Grand Slams, the most recent being when she lost to Canadian beauty Bianca Andreescu at the US Open 2019.
With these significant changes, which player will excel at Wimbledon this year?
Source: https://tcdulichtphcm.vn/the-thao/wimbledon-2022-nhieu-net-moi-djokovic-hay-nadal-se-huong-loi-l…Source: https://tcdulichtphcm.vn/the-thao/wimbledon-2022-nhieu-net-moi-djokovic-hay-nadal-se-huong-loi-lon-nhat-c28a34121.html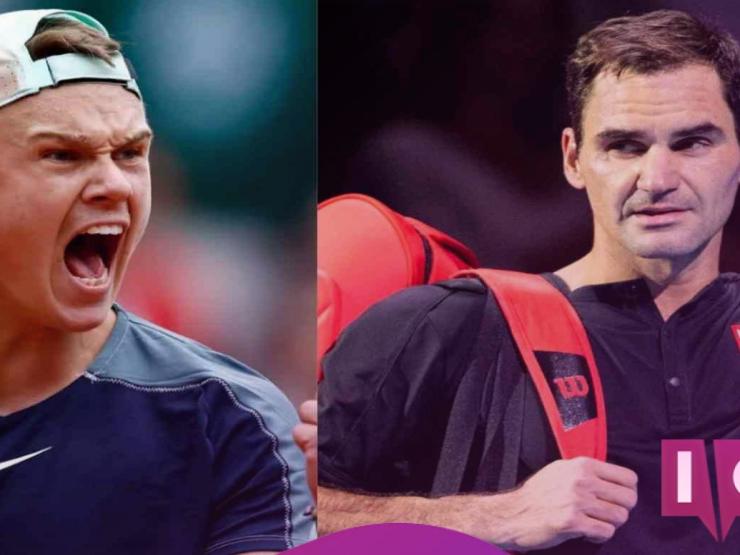 (Sports News, Tennis News) Roger Federer was despised by a young Norwegian talent. Meanwhile, Novak Djokovic has the opportunity to take revenge on Rafael Nadal when both will compete in the tournament.
According to Dang Duc (Summarized from Business-Standard) (Ho Chi Minh City Tourism Magazine)
.