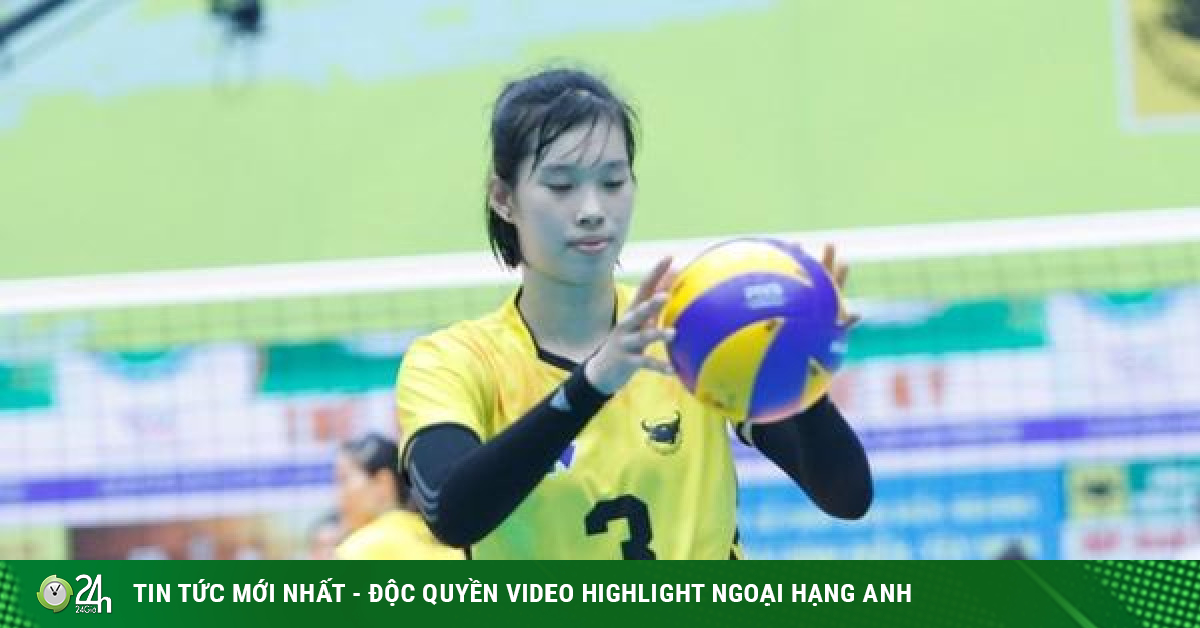 We often automatically label sports tournaments at the regional level, but it turns out that becoming the champion of Southeast Asia is already extremely difficult. The story of Vietnamese women's volleyball, with the outstanding individual Tran Thi Thanh Thuy is the best proof for that.

Loneliness goes upstream
It can be said that Thanh Thuy is a very special exception of Vietnamese women's volleyball. Possessing a height of 1.93m with a hitting range of 3.2m, a barricade of 3.1m, Thanh Thuy can jump and hit every volleyball team in Southeast Asia. In comparison, the Thai women's volleyball team currently only has 2 smashers with a range of up to 3m, and none of them reach the 3m barrier.
Thanh Thuy stands out even among Japanese athletes.
Physically different on an international level helped Thanh Thuy soon have the opportunity to go abroad, with a series of invitations until she was less than 20 years old. Up to the present time, the time she has played professionally abroad seems to have surpassed the number of years she has played for the host team Binh Dien Long An. While Vietnamese athletes consider Thailand the top destination to compete abroad, Thanh Thuy had the opportunity to conquer Japan.
From Denso Airybees to PFU BlueCats, Thanh Thuy has shown great maturity in 2 years of playing volleyball in the land of the rising sun. From the position of the main player, the Binh Duong beater was dragged into the auxiliary competition this season and quickly became the face of the official competition. Her height and flexibility in competition helped Thanh Thuy quickly get used to her new position and become a favorite face at BlueCats.
Thanh Thuy is Asia's top athlete, but that is not enough to help Vietnam win the SEA Games.
This year's Japanese women's volleyball championship has 6 foreign players from Southeast Asia, and 4 of them are Thai athletes. After parting with Thanh Thuy, Denso Airybees Club recruited veteran of the Thai women's team, Jarasporn Bundasak. But contrary to the expectations of the Airybees coaching staff, Bundasak did not show much in the position of assistant. The remaining Southeast Asian athletes also do not have many opportunities to compete like Thanh Thuy.
From the examples above, we can confirm that Thanh Thuy is the number 1 volleyball player in Southeast Asia at the moment. But why can't the Vietnamese women's volleyball team win the SEA Games, can't surpass Thailand despite owning such a special beater?
Thailand is too strong
The story of lonely Thanh Thuy on the journey to defeat Thailand of Vietnamese women's volleyball is the best proof for the saying "One swallow does not make a spring". In addition to Thanh Thuy, Vietnamese women's volleyball at the present time has many beaters with a range of more than 3m such as Kieu Trinh, Bich Thuy, Bui Thi Nga… In other words, physically, Vietnamese athletes The present time is better than Thailand. What we are inferior to them is the foundation of competitive experience and top-notch environmental experience.
If the Vietnamese women's volleyball team has never qualified for the World Women's Volleyball Championships, Thailand has been a familiar guest for a long time. In the period of the golden generation 2010-2015, the Thai women's volleyball team ranked 4th in the world at the 2012 World Grand Prix. In the last 2 ASIADs, they even surpassed volleyball powers like Japan. Japanese and Korean.
Vietnamese volleyball needs more Thanh Thuy.
The silver medal of ASIAD 2018 of Thailand volleyball shows that the gap between them and Vietnam is still very large. There's no denying that we've made great progress recently, but Thailand has moved much faster and further. The story of Vietnamese women's volleyball is somewhat similar to the men's futsal team, when our players reach out to the world but still cannot win the SEA Games under the huge shadow of Thailand.
So what did the Thais do to build such a strong and world-class team? They certainly don't do it overnight. Thai people develop volleyball towards socialization and professionalization. The Thai women's volleyball championship is considered to have professional quality in the top group in Asia, so they gather the top smashers to compete.
The experience of playing with, and against, athletes from Europe or Central America with outstanding physical strength helps Thai women's volleyball players become stronger over time. On the other hand, the top faces are facilitated by the host club to play abroad. In addition to Japan, Thai athletes have now appeared in Turkey, Russia and many other top international volleyball tournaments in the world.
In other words, Thai volleyball may not have a 10 point player like Thanh Thuy, but those who achieve 8, 9 parts like Thanh Thuy, they have a lot. The uniformity and seasoned experience, used to fighting with stronger and taller opponents are the factors that help Thai women's volleyball reach the international level.
How many Thanh Thuy are hiding?
Before Thanh Thuy, Vietnamese women's volleyball saw another athlete go abroad and compete very successfully, Ngoc Hoa. Thanh Thuy's elder sister in Binh Dien Long An used to be the main beater of the Thai club Bangkok Glass, but the most unfortunate thing in Ngoc Hoa's career is that she went abroad too late, when she was over 30, Ngoc Hoa was newly created. conditions for bringing the bell to fight the country.
If Ngoc Hoa still plays so well in the Thai volleyball environment even when she is on the slopes of her career, how much will she improve if she goes abroad at the age of nineteen and twenty? Ngoc Hoa still has the opportunity to play volleyball in a foreign country, and her senior Kim Hue is not so lucky.
Considered as one of the best assistants in the history of Vietnamese women's volleyball, Kim Hue made a mark very quickly at the youth tournament level. The different height compared to other athletes of the same age (1.85m) with the ability to move flexibly, and the remarkable beating force helped Kim Hue soon be promoted to the national team. In the international women's volleyball tournaments in the period 2005-2010, Kim Hue performed well and caught the eye of many foreign clubs.
Unfortunately, after every time he was called abroad, Kim Hue's dream of playing in a foreign country never came true. At the beginning of this year, she also had a contract with the host club because she wanted to change the work unit but failed. Kim Hue's story shows that after football, Vietnamese volleyball is still very far from the way to the professional playing field when athletes are still under many constraints.
From a partner, Thanh Thuy is gradually getting used to the position of assistant.
Another factor that makes Vietnamese women's volleyball players unable to compete long-term abroad (except Ngoc Hoa and Thanh Thuy) is the lack of consistency. Differences in environment, language and culture are the main reasons why Vietnamese athletes find it difficult to integrate, leading to unsatisfactory results and early repatriation. Thanh Thuy herself also had a difficult time in the previous Denso Airybees shirt.
Fortunately for Vietnamese women's volleyball, we still have steady progress on the path of development. The domestic clubs are now competing very closely in the national championship, and at the same time, professionalize the model of detecting athletes, training young… like a foreign team. That is the premise to give birth to new Ngoc Hoa and Thanh Thuy on the way to overthrow the queen of Thailand.
Why does Thanh Thuy have to play as an assistant?
As an owner – passing partner at Binh Dien Long An Club and Vietnam women's volleyball team, Thanh Thuy was suddenly assigned to work as an assistant at PFU BlueCats. There are many reasons for this decision of the Japanese team. Firstly, they had another foreign player who played very well in the main position, Melissa Valdes, the Cuban beater. Compared to Thanh Thuy, Valdes is superior in mobility, resilience, and easier to communicate with teammates because he knows Japanese.
Second, in PFU BlueCats at the moment, there is no athlete with a better shield than Thanh Thuy. Unlike Denso Airybees, a top Japanese club with many athletes in the national team, PFU BlueCats have a relatively thin force and their regular goal is just to stay in the relegation zone. That is why this team wants to create a solid squad, with strong athletes coordinated to balance attack and defence.
If Valdes has done a good job of attacking, Thanh Thuy is like a shield to block the ball in front of the net. This intention of the PFU BlueCats coaching staff has become a reality, when the team has won consecutive victories recently since Thanh Thuy came to the army. Up to the present time, PFU BlueCats is in 6th place, and is likely to continue to sublimate with the impregnable shield named Thanh Thuy.
To a certain extent, Thanh Thuy's practice as an assistant is also beneficial for the Vietnamese team. We are currently still quite weak in our ability to hold and block step 1, and that will be greatly improved with Thanh Thuy in the new position.
Source: https://antg.cand.com.vn/ Kinh-te-Van-hoa-The-Thao/bong-chuyen-nu-viet-nam-bao-gio-vo-dich-sea-ga…Source: https://antg.cand.com.vn/ Kinh-te-Van-hoa-The-Thao/bong-chuyen-nu-viet-nam-bao-gio-vo-dich-sea-games–i634319 /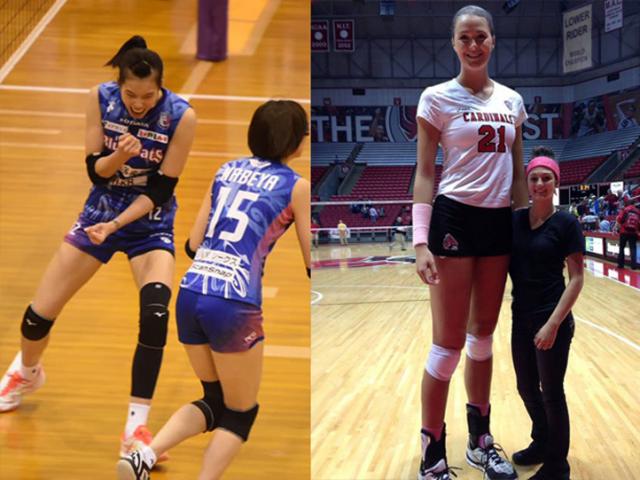 (Sports news, volleyball news) After 8 matches have passed at the Japanese women's volleyball tournament, Thanh Thuy is one of the…
.