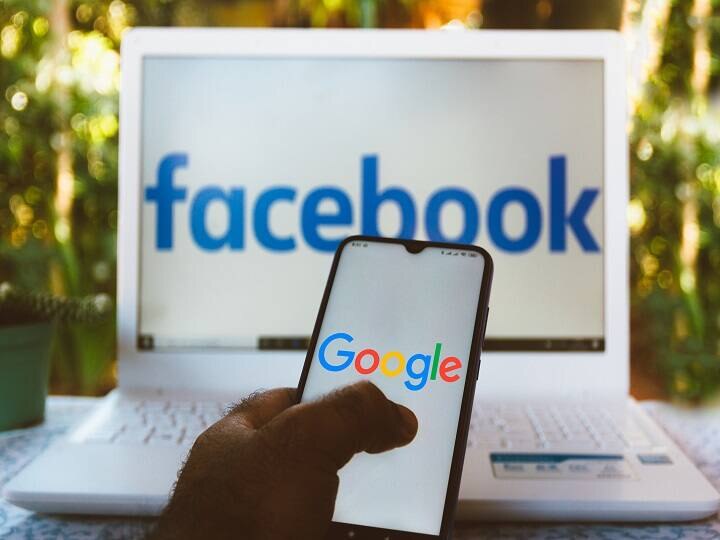 In Australia, last week set a big precedent by making laws mandating big tech firms to pay media houses for news content they produce. Indian publishers are forcing Google and Facebook to pay Indian publishers for content. There is no such law in India, but the President of the Indian Newspaper Society (INS), L Adamilam, last week wrote to Google India's Country Manager Sanjay Gupta to compensate Indian newspapers for using their content and to advertise their Share it properly.
Transparency demand in revenue report
INS sought to increase Google's publisher share of advertising revenue by 85 percent and to bring greater transparency into revenue reports provided by Tech Giants to publishers. Confirming the development, INS Digital Committee Chairman Jayant Mathew told ABP News that we have written to Google to pay for our content and are now awaiting their response. Based on the answer, we will approach the CCI and the government to enact similar laws. He said that I have been told that the government is watching it very seriously. About 80 percent of the digital advertising revenue goes to the tech platform and the publishers get the least amount. I think Google will see this and start paying publishers.
'Why the music industry should not pay for the news'
Matthew said, "News is not a commodity and it costs money. Google cannot work without news because it will be just a B2B listing site. Reliable content requires a lot of money and you know that misinformation." What happens to the outbreak. When Google is paying the music industry, why not us? "
What is the way forward?
From now on Indian publishers will have to negotiate with Google and Facebook for fair compensation for the reliable content used by TechGents on their platforms. Ambika Khanna, senior researcher at Gateway House, an international law foreign policy think-tank, told ABP News, "Tech veterans are believed to enter into contracts with publishers for the publication of the news. Australia now mandates it by law We do not have legal provisions in India that mandate it. One thing to note is that tech giants adopt different models of business and the publication of news can be more important for companies than one that ultimately Affects the manner of contract between market players.
"This has become an example," Press Club Mumbai chairman Gurbir Singh told ABP News when asked about Australia's decision to implement a law mandating large tech companies to pay media houses. The next stage will be bargaining between big technology companies and publishers. " You cannot free news because it takes money. The time has come for India to implement such laws.
Tech giant's revenue increased
In fiscal year 2020, revenue from digital advertising in India was estimated at Rs 19,900 crore, while India's total advertising revenue reached Rs 70,000 crore, making it the third largest advertising market in the world in terms of ad spending. Most of the revenue of these advertisements went to tech majors Google and Facebook. At the same time, Indian publishers had to hit ad revenue during the Corona virus epidemic, many of which had to be discontinued.
Google-Facebook's increased earnings
According to the regulatory filing, India's revenue from Google increased by 35% to Rs 5,593.8 crore in FY15 as compared to the previous financial year, mainly driven by advertisements. Despite Google AdWords, the company has the largest cash cow. Last year, Google's parent company Alphabet Inc posted a 13% increase in revenue to $ 181 billion. While Facebook reported a 20% increase in revenue to $ 86 billion, largely due to advertising revenue. It is estimated that for every $ 100 spent on online advertising, $ 53 goes to Google and $ 28 goes to Facebook, while the remaining $ 19 is shared among the remainder.
Examples of other countries
The UK government is developing a Digital Market Unit (DMU) as part of the Competition and Markets Authority (CMA) to implement new codes of conduct for companies such as Google and Facebook. DMU is expected to start working to resolve concerns about concentration of power among some tech companies in the next month.
Will start in the UK
Last month Google revealed that it would start paying New Publishers in the United Kingdom to feature stories on one of its sites. Similarly, in January Google reached a licensing deal with French media firms in which the company would pay publishers for featuring their news content in search results.
Facebook will invest in news industry
Facebook, which was in dispute with the Australian government over its media legislation, last month announced a billion-dollar investment in the news industry over the next three years. In the next three years, Alphabet, the parent company of Google, plans to pay publishers around the world a billion dollars, or 0.55 percent, in 2020 revenue to use its content. According to Google CEO Sundar Pichai, the new product called Google News Showcase will be first launched in Germany and will run in Belgium, India, Netherlands and many other countries. About 200 publishers from Argentina, Australia, UK, Brazil, Canada and Germany have signed up for the product.
Google will give money for 4 articles
Indian publishers are expected to get a billion dollar loan allocated by Google for the next three years to publishers across the world. Matthew said, "Google News Showcase is a product. It is not a payment for content. It is such that Google will take four articles a day and you will pay for it. We have to negotiate a fair price."
Cases of rising rebellion against Facebook-Google
Google did not respond to a detail query until this article was written on Wednesday. Insurgency cases against Tech Giants are increasing in India. Tech giants are facing cases of mistrust not only globally but also in India. Last year, a fourth antitrust case was filed in India against Google for allegedly misusing the status of its Android operating system in the smart television market.
Most Android users are in India
In October 2020, several technology startup firms in India debated Google's supremacy over large applications and methods of filing complaints with the government and courts against American tech giant. About 99 percent of smartphone users in India use Google's Android operating system, which gives Google a greater amount of power on mobile apps.
read this also
Talk of work: Searching these things on Google may be costly, you may have to bear these losses.
Keep your WhatsApp account absolutely safe from these 7 settings, learn these work tips
.