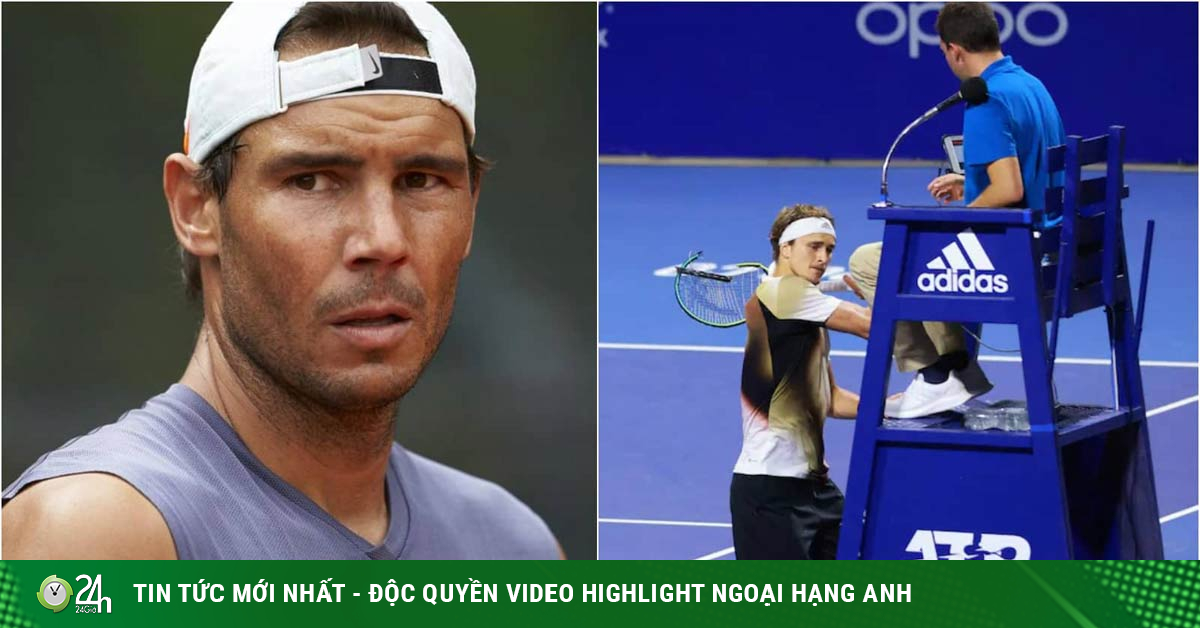 (Sports news, Tennis news) Weekly tennis news from March 8-14: Rafael Nadal announced his withdrawal from the Miami Open, the second ATP Masters 1000 tournament of the year starting from March 23 to April 3. Meanwhile, Novak Djokovic returns to Bosnia for good luck before re-appearing on the court next month.

Nadal dropped out of Miami Masters, "punching and rubbing" Zverev was fined for insolent referee
Video of Alexander Zverev's objectionable behavior to the referee at the 2022 Mexican Open:
According to the homepage of the ATP Tour, Rafael Nadal has just decided to withdraw from the Miami Open, the second ATP Masters 1000 tournament of the year starting from March 23 to April 3 while he has just won tickets to the third round of Indian Wells Masters to face the competition. Daniel Evans starts at 2am tomorrow morning (March 15, Vietnam time).
Nadal advises ATP to punish Zverev more severely
The Miami Open closes on April 3, just over a week before the Monte Carlo Masters. The ATP Masters 1000 tournament in Monte Carlo (Monaco) has always been a top priority for Nadal in his career. At the age of 35, the Spaniard is hardly fit to play two ATP Masters 1000 tournaments in 3 weeks.
As for his part, Nadal has called for the Association of Men's Tennis Professionals (ATP) to punish Alexander Zverev more severely because the German tennis player repeatedly slammed his racquet into the chair of the referee Alessandro. Germani and insulted this referee at the Mexican Open on February 23.
Also because of this incident, the Tokyo Olympic champion was kicked out of the tournament by ATP in Acapulco (Mexico). Zverev was also fined $40,000, lost more than $30,000 in prize money, along with all the points he earned at the Mexican Open.
But according to Nadal, Zverev should be punished more severely. "Like in all other sports, we (professional tennis players) have to be positive role models for the young people who follow us," said Rafa.
"So on the one hand, I don't want Sasha (Zverev's nickname) to be punished, but on the other hand, I want to see tougher disciplinary measures against this kind of behavior, because they will protect the sport, the referees and everyone present at a match."
Djokovic returns to Bosnia for good luck, waiting for his re-export next month in Monte Carlo
Novak Djokovic has announced he will not attend the Indian Wells Masters and the Miami Masters when this player does not meet the requirements of the US government for a Covid-19 vaccine if entering.
According to Marca, in his spare time, Nole traveled to Bosnia and Herzegovina to visit the natural pyramid of Visoko over the weekend. This is the third time in a year that Djokovic has come to this spiritual tourist destination to pray for good luck.
Djokovic returns to the pyramid of Visoko all wishing for luck
The previous 2 times took place last year when he was traveling with his family. After returning from that trip, Djokovic won Roland Garros and Wimbledon last season.
According to Marca newspaper, the world number 2 Serbian tennis player will return to compete at the Monte Carlo Masters when the Monaco government does not require the players attending this tournament to be vaccinated against Covid-19. The ATP Masters 1000 tournament on clay in Monaco will take place from April 9-17. Djokovic won this tournament twice in 2013 and 2015.
Medvedev responded to the case of Ukrainian beauties demanding a ban on all Russian tennis players
Video of Daniil Medvedev's first win as world number 1: After Russia sent troops into Ukraine, beautiful Ukrainian female tennis player Marta Kostyuk called on the International Tennis Federation (ITF) to ban all Russian colleagues from ATP and WTA tournaments. Currently, Russian tennis players must all compete under a neutral flag instead of being able to openly compete as a player in this country.
Beauty Marta Kostyuk and world number 1 Daniil Medvedev
Frustrated by that, Russian male tennis player newly crowned world No. 1 Daniil Medvedev said: "I do not agree with the action that the tennis leaders have taken. You don't have to let politics get involved in human behavior. Everyone knows what's going on. It's painful. I feel pain every time I go to the court and see Russian players in this situation."
Osaka receives favors at Miami Open
According to Tennis World USA, Naomi Osaka will be given a special ticket to attend the main round at the Miami Open (March 21 – April 3). Former world No. 1 Japanese has now dropped to 78th in the world. Osaka has just been shocked in the second round of the WTA Indian Wells tournament when she lost to the 21st seed of Russian nationality Veronika Kudermetova 0-6, 4-6.
The owner of 4 Grand Slam titles also burst into tears and reacted to the referee because someone in the stands yelled at her as "Naomi, lousy".
Osaka burst into tears at Indian Wells
Dominic Thiem closes the schedule to return in the clay season
Recently, sharing in a video clip posted on his personal Instagram page, Dominic Thiem revealed he will return to play in the clay court season starting next month after recovering from a wrist injury.
Thiem will be back next month in the clay season
"I had really good weeks of training. My wrists are absolutely fine, my hands are getting better and better but I still decided to withdraw from 2 tournaments in Indian Wells and Miami. I will start playing again on clay. It's still the court I'm most comfortable with so I think it's the perfect time to start the season there," the Austrian said.
Source: https://tcdulichtphcm.vn/the-thao/tai-sao-nadal-bo-giai-miami-masters-djokovic-di-cau-may-cho-ta…Source: https://tcdulichtphcm.vn/the-thao/tai-sao-nadal-bo-giai-miami-masters-djokovic-di-cau-may-cho-tai-xuat-tennis-24/7-c28a27558. html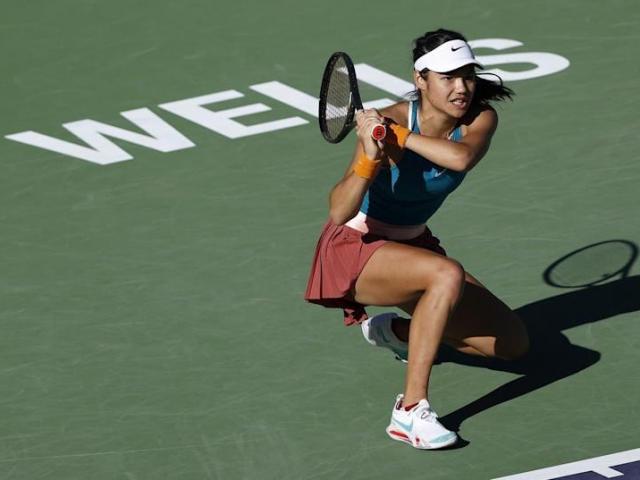 (Sports news, tennis news) Russian tennis player Andrey Rublev played well to win tickets to the third round of Indian Wells Masters this year. Meanwhile, former world No. 1 Andy Murray and beautiful young tennis player…
According to Dang Duc (Synthesis) (Ho Chi Minh City Tourism Magazine)
.