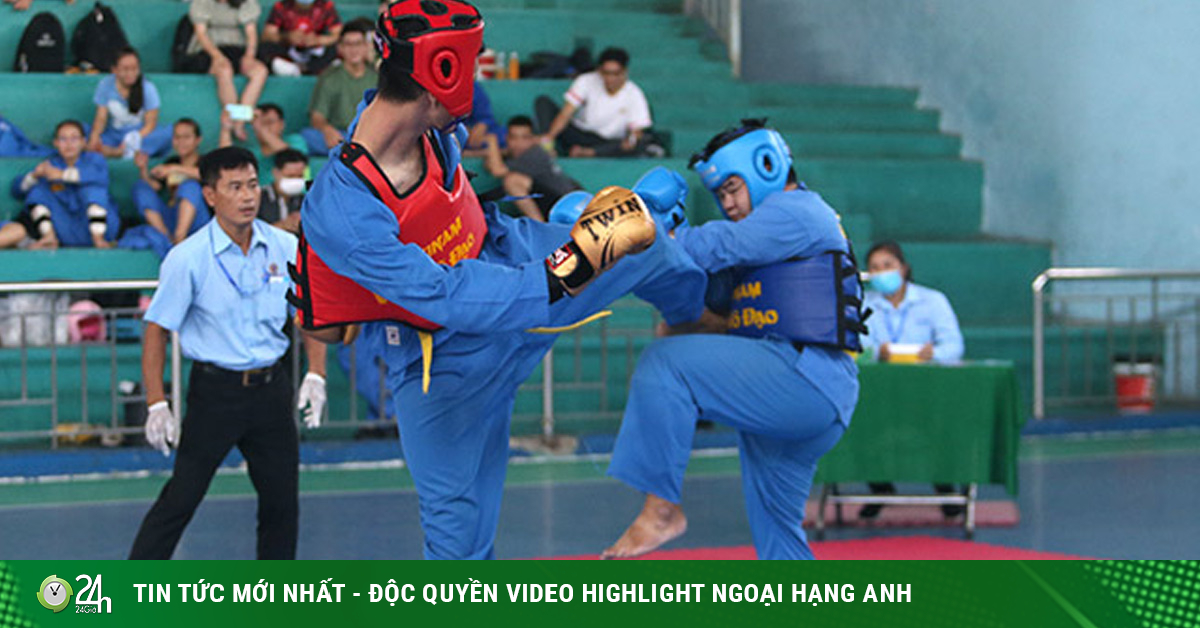 Wednesday 23/12/2020 00:01 AM (GMT + 7)
(Sports news) Most of the "giants" over 2 meters high in the sports industry in Vietnam have left their mark in 2020.
Tran Ngoc Tu (Vovinam, 2m20)
Vovinam boxer Tran Ngoc Tu is the most "terrible" tallest athlete in Vietnam today. At the age of 22, he was 2m20 tall. The highest achievement that Ngoc Tu won is the national gold medal in 2019.
Ngoc Tu had an unsuccessful year when he stopped in the semi-finals twice
However, 2020 marks a year of unsuccessful competition for this "giant" when he consecutively stops in the semi-finals at two prestigious Vovinam tournaments, namely, the Vovinam Championship 2020 and the Vovinam Championship country 2020. Even more regrettable when in the national tournament took place in Ha Tinh last November, Ngoc Tu was eliminated by lottery after hitting a draw in 3 main rounds.
Nguyen Duy Khanh (volleyball, 2m10)
Duy Khanh is a name that causes "fever" in the Vietnamese volleyball village this year when he was only 18 years old, this athlete born in 2002 was 2m10 tall, thereby surpassing his brother Cu Van Hoan (2m) to become the tallest athlete. in the country's volleyball world.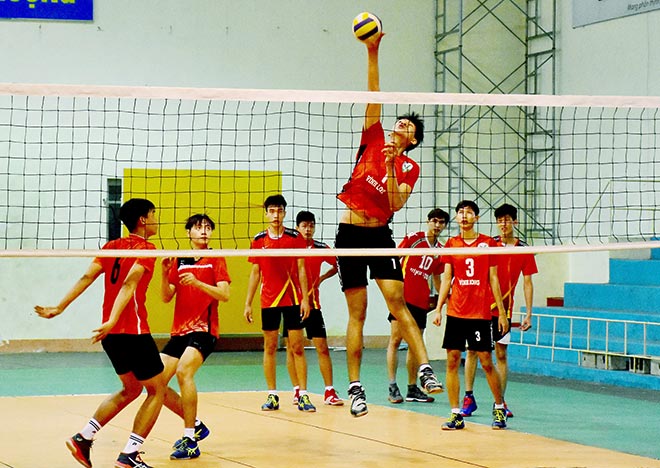 Duy Khanh improved every day in the colors of Vinh Long
This year marks a new turning point for Duy Khanh when he just graduated from the Gifted Sports School in Vinh Long province. Currently, Khanh is still a contributor to the youth team of Vinh Long. He is considered the strategic "card" of this team with a range of more than 3m35 and his skills are being honed every day.
Nguyen Hoang Phu Vinh (basketball, 2m03)
22-year-old player Nguyen Hoang Phu Vinh is considered a "rare" of Vietnamese basketball when he has outstanding physique, extremely good skills and a height of up to 2m03. Phu Vinh has played for many professional basketball teams, won two domestic championships and participated in the Vietnamese basketball team to win a bronze medal at SEA Games 30.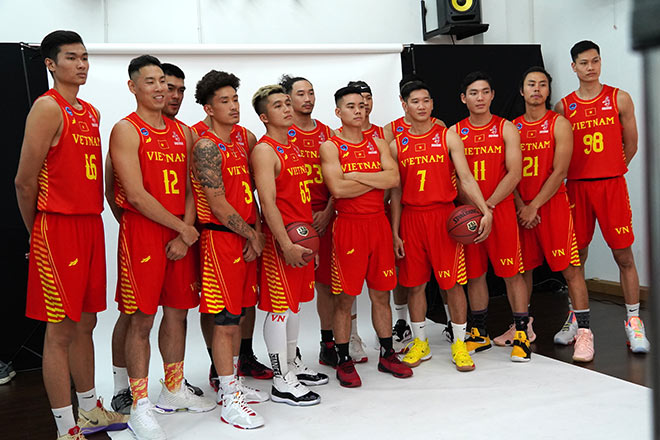 Phu Vinh (left cover) had a pretty successful year
This year 2020 is the year that Phu Vinh is playing the most competitive field in his career in the Saigon Heat shirt. He averaged 24.4 minutes in 11 games, averaging 9.3 points.
According to experts, this striker has had a very good improvement in fitness, fitness and skills this year. Phu Vinh is considered a young talent with great potential to become a star of Vietnamese basketball in the near future.
Cu Van Hoan (volleyball, 2m00)
The year 2020 marks the great progress of the 2m "garden crane" Cu Van Hoan when he regularly participates in the matches of the volleyball team Trang An Ninh Binh. Most recently, this team has reached the semi-finals of the 2020 national volleyball championship which is taking place in Dak Lak and eventually won the third prize.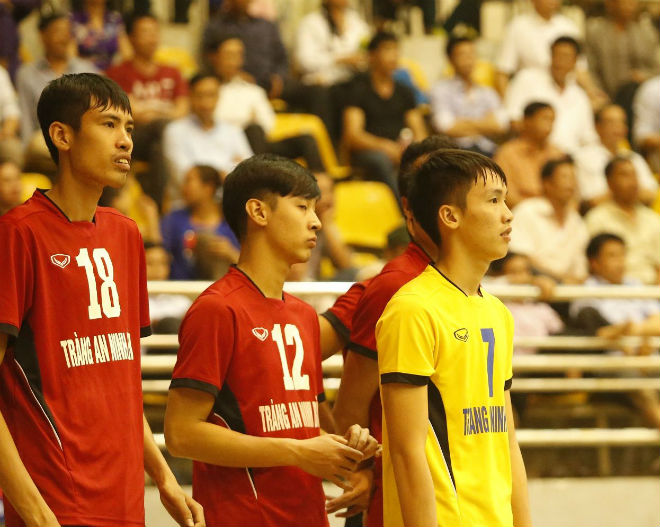 Cu Van Hoan and his teammates are sublimating in the national championship
Despite having a "huge" height, athletes born in 1996 move quite flexibly, jump well and can beat balls in many different difficult positions. Besides, Hoan is also a "steel shield" with a long arm span that helps him grip extremely well on the net.
Source: http: //danviet.vn/nhung-nguoi-khong-lo-cua-the-thao-viet-nam-ra-sao-trong-nam-2020-5020202312023 …Source: http://danviet.vn/nhung-nguoi-khong-lo-cua-the-thao-viet-nam-ra-sao-trong-nam-2020-5020202312023196.htm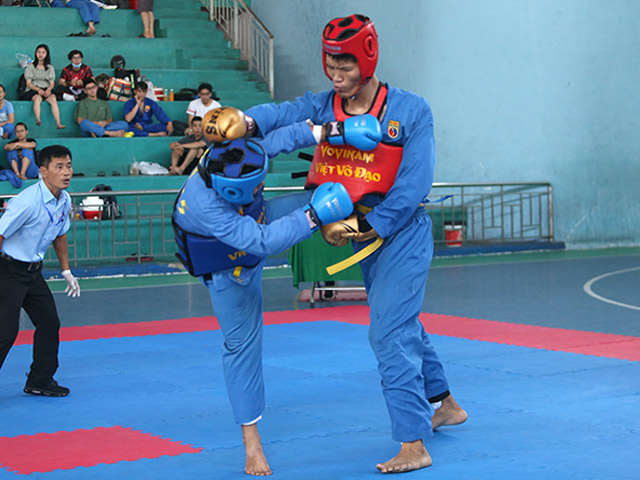 (Martial arts news) Holding the national gold medal and possessing a remarkable height, Tran Ngoc Tu unexpectedly lost to Lam Tuan …
.