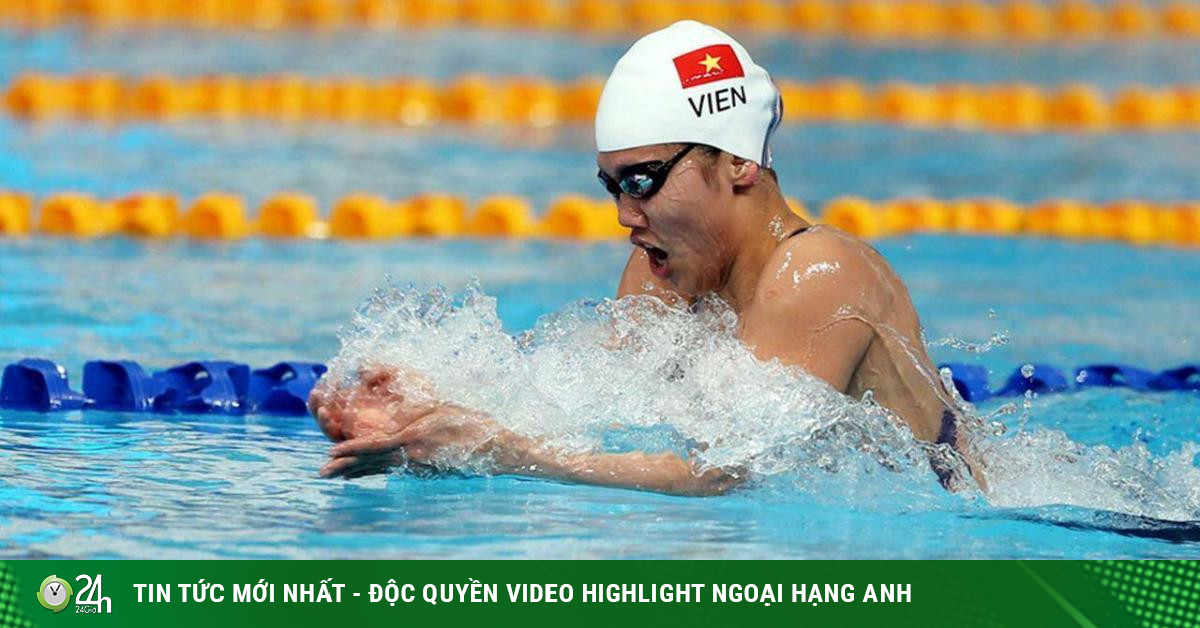 When the fisherman Nguyen Thi Anh Vien retired, the new world was startled to realize that behind this golden girl there was no name that could replace her.

Worth mentioning, the situation of old bamboo shoots not growing has been common in Vietnamese sports over the years.
Swimmer Anh Vien bid farewell to the Vietnamese swimming team, leaving a big gap
From the story of Anh Vien's retirement
Recently, the General Department of Physical Education and Sports has approved female swimmer Nguyen Thi Anh Vien's wish to leave the Vietnamese swimming team. The girl from Can Tho will not attend the 31st SEA Games scheduled to take place in May 2022.
This is a big worry for the swimming team because in recent years, Anh Vien has always "carried" most of the medal quota at the regional sports events.
At the 30th SEA Games, the Vietnamese swimming team won a total of 11 gold medals, of which Anh Vien alone contributed 6 gold medals.
Missing Anh Vien, the swimming team, especially the girl group, is not sure who they will rely on to make up for their achievements. Up to now, there is no really bright and outstanding name.
For a long time, swimming in Vietnam has relied too much on Anh Vien, it was only when the Western girl withdrew that we realized that the gap behind her was too big.
But Anh Vien's story is not unique to Vietnamese sports. Many outstanding athletes have or are stepping on the other side of the career slope, but the next class is not qualified to replace.
It is easy to mention many good examples such as: marksman Hoang Xuan Vinh, badminton player Nguyen Tien Minh or long jumper Bui Thu Thao…
The performance of the Vietnamese Sports Delegation at the recent SEA Games is always at the top. This makes the fans think that Vietnamese sports are developing in the right direction, but the reality is not quite so.
The way of running after achievements, picking up tops instead of taking care of the foundation makes Vietnamese sports impossible to break out of Southeast Asia.
The proof is that at the ASIAD (Asian Games) or Olympic (Olympic Games), Vietnam has very modest achievements. Most recently, at the 2020 Olympics (Tokyo, Japan), the Vietnamese Sports Delegation was even empty-handed.
Need a comprehensive, specific strategy
The question of how to make Vietnam's sport develop strongly, reaching the continent and the world has been raised for a long time, but so far the responsible agencies have not been able to find a reasonable answer.
In his latest statement, Mr. Nguyen Van Hung, Minister of Culture, Sports and Tourism cum Chairman of the Vietnam Olympic Committee emphasized that the General Department of Sports and Sports and the Olympic Committee must promote the role of orientation, advice and support for the sports. high performance sports.
"In addition, the sports industry must strengthen coordination with the education sector to develop school sports; must build a strong base of sports by promoting training, paying attention to regimes, care and nutrition. On the front lines, Vietnamese sports need to prepare a long-term force that is close to achieving achievements with ASIAD and the Olympics to be proactive and confident when stepping out onto the big playing field," Hung said.
However, according to expert Dang Viet Cuong, going into the details of implementing new tasks is a difficult task.
In addition to the long-term strategy and orientation, the short-term plan also needs to be ensured.
In the context that there are not many resources for sports, it is advisable to make a very focused, right and winning investment.
According to Mr. Cuong, currently, the Vietnamese sports system almost operates according to the SEA Games cycle, investing in around 40 sports to race for SEA Games medals, many of which are not part of the Olympic competition system.
"I think the investment should be reduced to key sports such as athletics, swimming, weightlifting, shooting and some martial arts. If weightlifting was well-invested, I'm sure there would be an Olympic medal, but we do it lightly. In addition, investment needs to be supervised and critiqued, not in the style of abandonment like Anh Vien during the training period in the US, "said Mr. Cuong.
From his point of view, journalist Nguyen Luu again admits that the concept of maintaining continuity in top sports is only relative.
"The world's top sports powerhouses also don't guarantee they have a succession of outstanding athletes in every sport. But optimization helps to produce more good athletes and the cycle from generation to generation is shortened. Vietnam sports with limited investment, so it is difficult to do the same thing," said journalist Nguyen Luu.
From here, journalist Nguyen Luu assessed, for Vietnamese sports to develop, there is no other way but to improve investment capacity.
"Where does investment capacity come from? Not being able to rely on the State budget and taking money from the budget is also against the rules of modern sports. The sports industry needs to strengthen socialization and attract many entrepreneurs and businesses to invest in sports. When investment increases, plus specialized and specialized training, we can hope to reach out," said Mr. Luu.
"Frankly, Vietnamese sports only rely on exceptional and exceptional cases, but have not yet created talented athletes. Neither Anh Vien nor Xuan Vinh are products from the training process. The sports system in Vietnam still has many limitations, notably the lack of physical improvement and unreasonable investment. Expert Dang Viet Cuong
Source: https://www.baogiothong.vn/lam-gi-de-the-thao-viet-het-canh-tre-gia-mang-chua-moc-d533376.htmlSource: https://www.baogiothong.vn/lam-gi-de-the-thao-viet-het-canh-tre-gia-mang-chua-moc-d533376.html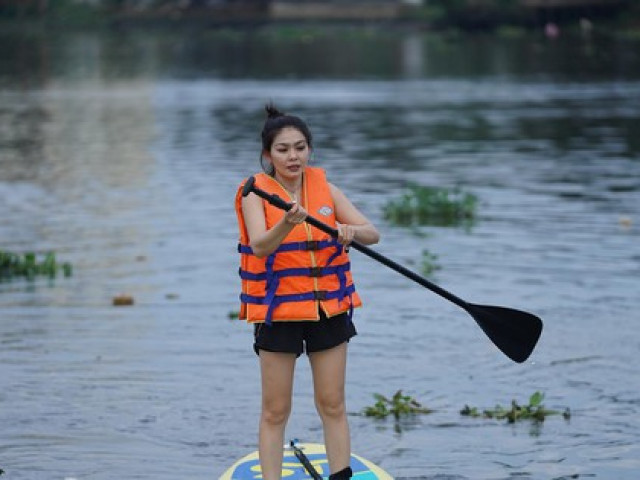 Having just appeared in Vietnam in recent years, the sport of windsurfing (referred to as Sup) is increasingly attracting…
.