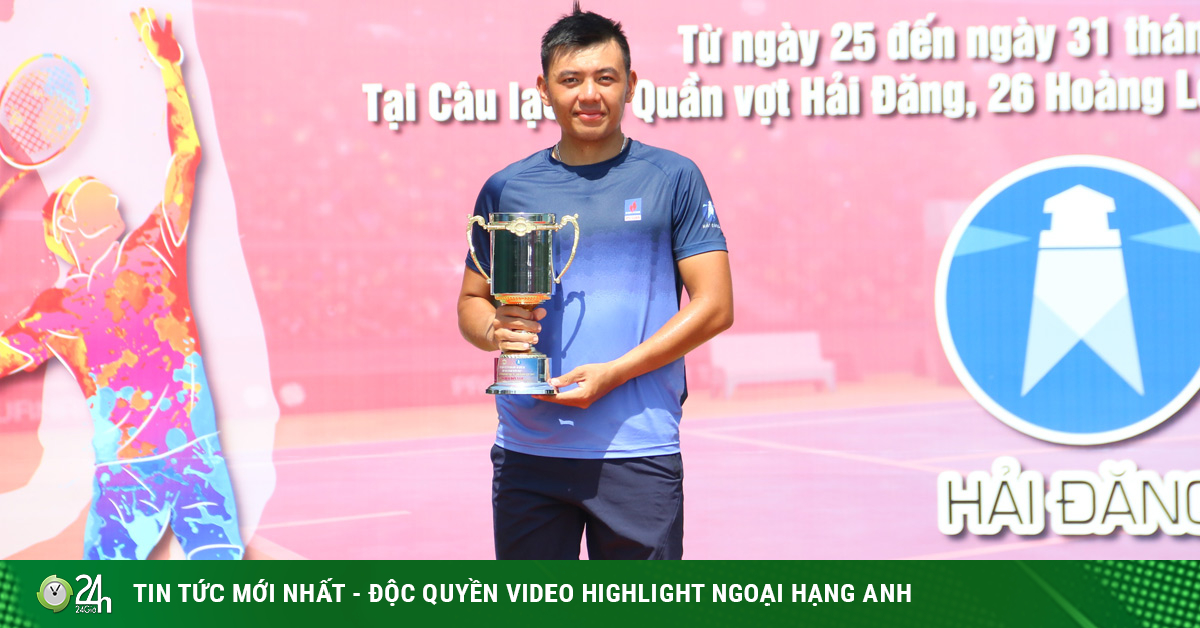 Sunday, January 31, 2021 13:04 PM (GMT + 7)
(Sports news, tennis news) The number 1 player in Vietnam successfully "claimed debt" Trinh Linh Giang at the final round of VTF Masters 500 – Hai Dang Cup 2021 with a very impressive score.
At noon on January 31, Vietnamese tennis fans turned their attention to the final match of the VTF Masters 500 – Hai Dang Cup 2021 where two of the nation's top players Ly Hoang Nam and Trinh Linh Giang met. This is also a charming rematch when two months earlier in the final VTF Masters 500 – 2020 in Hai Phong, Linh Giang made Hoang Nam the first defeat in the domestic league after nearly 8 years.
Hoang Nam beat Linh Giang 6-0 in the first set
With determination to win, Hoang Nam entered the battle very strongly. With high concentration, especially strong late pitches, the number 1 player in Vietnam completely overwhelmed his opponent in the first set to win 6-0. This is an unbelievable score because Linh Giang is in high form and has not lost a game in this year's tournament.
In set 2, Hoang Nam continued to show a very high level. Not only has the powerful serve, the tennis player from Tay Ninh continuously changes his style, making Linh Giang extremely difficult even in the games that the Hanoi player takes to serve. The turning point of the match came in the 8th game, Hoang Nam excellently won a break, thereby winning 6-3 and winning the championship.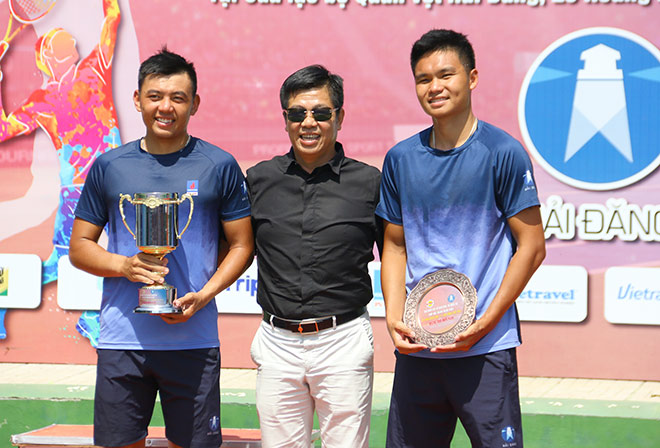 The number 1 player in Vietnam won the double championship in this tournament
After successfully claiming the debt of his opponent, Hoang Nam said: "Today I have a good performance, joined quickly and kept my concentration while Linh Giang joined more slowly. In the tournament in Hai Phong, he played very well at the end of the field, his fighting style was flexible and variable, but today these forte was not promoted.
Although he has affirmed his No. 1 position, Hoang Nam said there are many young talents emerging and will quickly catch up with him in the future: "The country's tennis has many young talents progressing very quickly. , for example Vu Ha Minh Duc (Hai Dang Tay Ninh) or Nguyen Quang Vinh (Hung Thinh HCMC). I believe that they will quickly catch up to my level in the future if they exercise more effort and get more rubbed.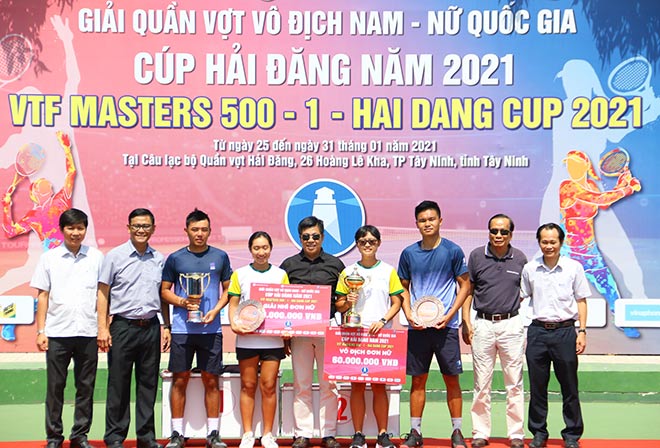 High-achieving players on the podium receive awards
Winning the championship, Hoang Nam received the trophy and the prize money of 70 million VND. Previously, the number 1 player in Vietnam also won 35 million VND with the domestic championship when paired with Nguyen Van Phuong.
In the women's singles, the championship worth 60 million VND belonged to player Dao Minh Trang after a convincing 2-0 victory (6-3 and 6-4) over Nguyen Thuy Thanh Truc in the final.
Source: http: //danviet.vn/ly-hoang-nam-noi-gi-sau-khi-doi-no-linh-giang-bang-ti-so-kho-tin-5020213111356 …Source: http://danviet.vn/ly-hoang-nam-noi-gi-sau-khi-doi-no-linh-giang-bang-ti-so-kho-tin-5020213111356277.htm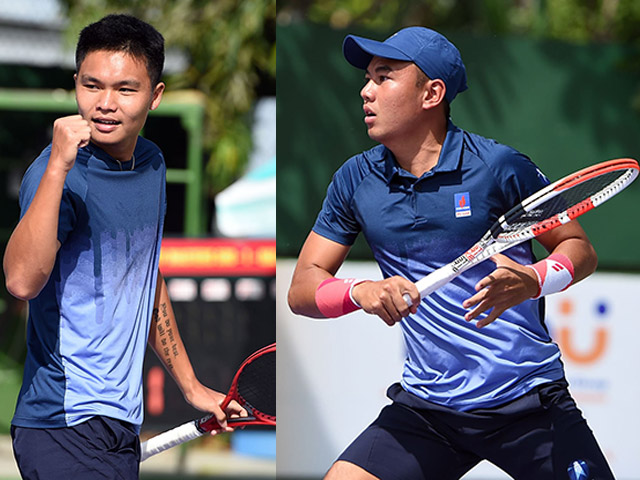 (Sports news, tennis news) Linh Giang's strong progress in recent times is expected to make the number 1 Vietnamese player …
.