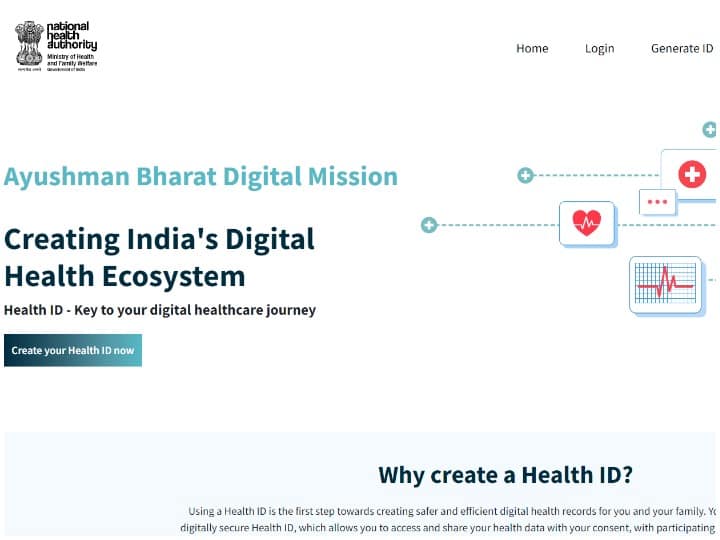 Digital Health ID: With the launch of Ayushman Bharat Digital Mission scheme, the Government of India is all set to take the Digital India initiative to the next level. Notably, this plan is nothing but a Health ID feature for the public. The scheme is said to bring about a change as UPI has revolutionized payments. At the time of launch, it was underlined that citizens would be able to access health facilities with just one click.
Under this mission, all Indians will get 14 digit unique health ID similar to Aadhaar number. This ID will contain all the health records of the person. It can be used for purposes such as identifying the individual, authenticating the individual, and accessing personal health records with their consent across multiple systems.
Also read: Online KYC: Now the bank will not have to go for KYC, in this way update it while sitting at home
need these documents
To create a Digital Health ID, you have to provide a mobile number, name, gender, year of birth and address. Alternatively, you can also create it using your Aadhaar number. However, keep in mind that it is optional to use your Aadhaar to generate a digital health ID. It is expected that the government will implement the ability to use PAN card, driving license and other documents to generate health ID.
Safety Tips: SIM will remain in your phone but criminals can empty your bank account, here are the ways to avoid it
Register like this
Step 1: Visit the official website of National Digital Health Mission https://nha.gov.in/.
Step 2: Open the NDHM ID app and click on the registration form page.
Step 3: Enter the details like name, phone number etc.
Step 4: Click on Register button.
Step 5: Now, verify the OTP and fill in the further details.
Step 6: Click on submit button.
Also read: Lost Android Smartphone: Android smartphone is lost, know how to find and if not found then delete data like this
,