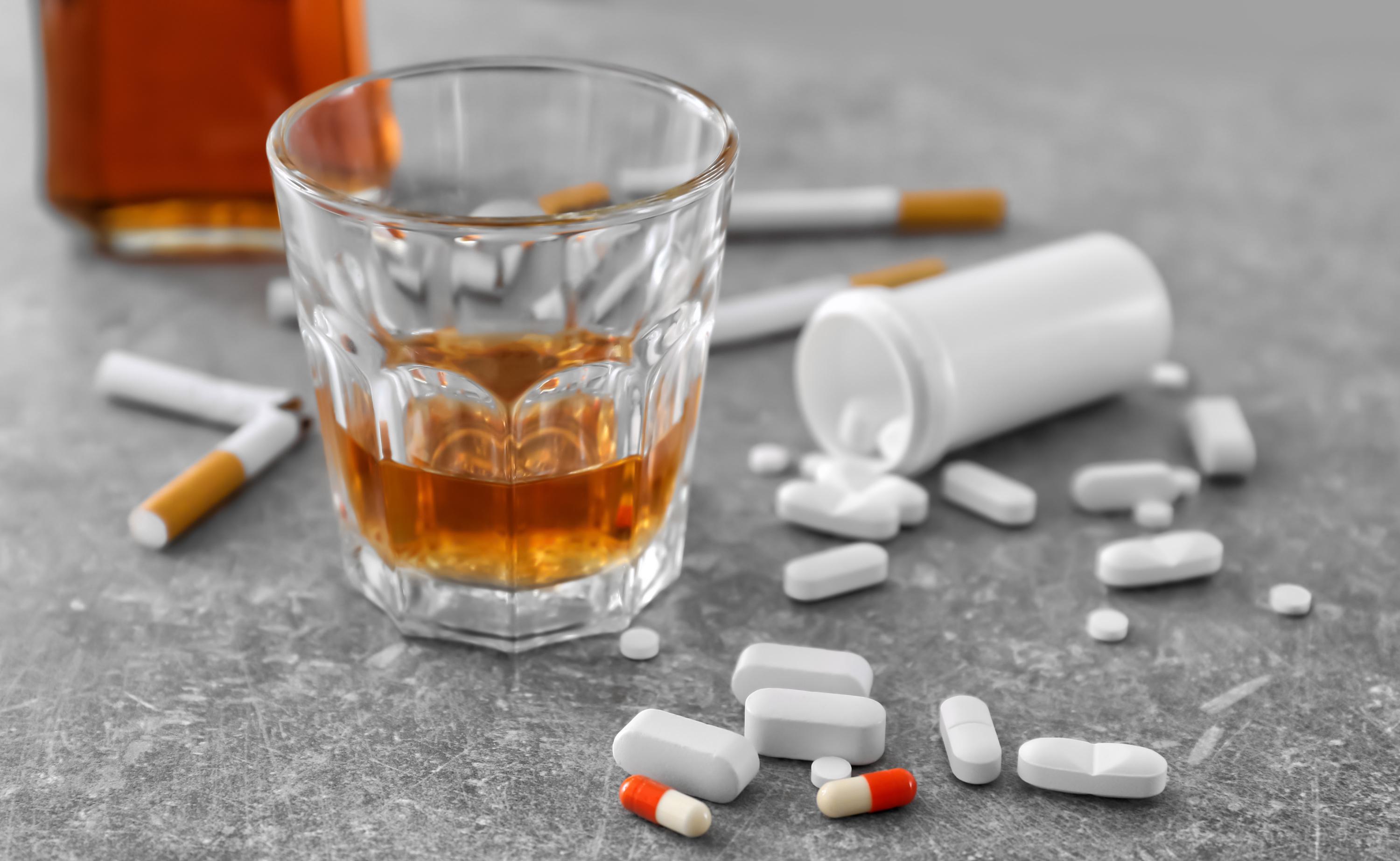 At the heart of health issues, addictions have harmful consequences both for health and social, professional or family life. In France, the most addictive behaviors do not only concern illegal substances or drugs but also certain daily activities.
Tobacco addiction
In France, daily tobacco use concerns 26% of 18-75 year olds according to the latest figures from the French Observatory of Drugs and Addictive Trends (OFDT, key figures 2022). Of all French people aged 11 to 75, 37 million have already tried tobacco.
Despite a drop in daily smoking between 2016 and 2020, in particular thanks to awareness-raising efforts by the WHO, France has one of the highest prevalences in Europe, which earns it 5th place on the podium.
When we talk about tobacco addiction, we often think of nicotine. The main addictive substance in cigarette smoke, it is absorbed by the lungs and then transported to the brain where it acts in particular on memory and the control of emotions.
However, tobacco smoke contains around 4000 chemical substances, several of which are carcinogenic (tars, carbon monoxide, nitrogen oxide, etc.).
In 2019, 75,320 deaths are attributable, directly or indirectly (passive smoking), to tobacco according to estimates by Public Health France and 20% of cancers according to the International Agency for Research on Cancer (2018).
" READ ALSO – 6 questions about nicotine patches
Alcohol addiction
Globally, alcohol is considered the third leading risk factor for morbidity after high blood pressure and tobacco. In France, alcohol addiction is still the cause of approximately 41,000 deaths per year and remains the leading cause of hospitalizations (OFDT, key figures 2022).
Due to the psychoactive effects, the excessive, repeated and uncontrollable consumption of alcoholic beverages, or "alcohol dependence", causes significant damage to health but also to social and emotional life.
Short termalcohol increases reaction time, decreases reflexes, disturbs vision and coordination of movements.
Long-termchronic consumption can also be the cause of cancer, cardiovascular and digestive diseases, diseases of the nervous system and mental disorders.
According to the OFDT, each year, 16,000 cancer deaths (2015 figures) and 2,400 fatal accidents (2020 figures) are directly attributable to alcohol. It is the first preventable cause of death before the age of 30.
" READ ALSO – Alcoholism: how to help a loved one get out of it?
Cannabis addiction
While cannabis is illegal in France, weed seizures have never been so high: 39.5 tons were intercepted in 2021, just after the 2020 record (46.3 tons). At European level, France thus occupies the 2nd place of the biggest consumers (OFDT, key figures 2022).
The French drug observatory estimates that 46% of adults (18-64 years old) have already tried smoking cannabis, while among adolescents under 17, 9.7% of boys and 4.5% of girls have regular use. A finding that leads to increasing prevention around the subject because no one is immune to developing an addiction and this risk is all the higher as consumption begins early.
When addicts no longer have access to the substance, symptoms of irritability and anxiety may appear. In the long term, the use of cannabis is likely to reduce memory and learning capacities, to cause respiratory problems, cancers or even mental disorders, in particular in the event of a psychiatric history.
" READ ALSO – Go fast and local production: the new geography of cannabis France
Addiction to gambling and gambling
Draw games, scratch cards, horse racing and sports betting, poker, slot machines, casinos… Persistent practice of these games promotes addiction. In France, 28.6% of 18-75 year olds gamble at least once a week according to data from Public Health France (2019). 1.3 million players are at risk of developing a problematic practice, including 300,000 at very high risk.
Pathological gambling is characterized by behavioral symptoms such as a daily preoccupation leading the gambler to a feeling of unease during unsuccessful attempts, the need to gamble with increasing amounts of money or even concealment of the sums spent. .
Unlike most psychoactive substances, it is a behavioral addiction recognized in the reference manual for mental disorders (DSM-5) but its repercussions are psychological, financial, social and professional.
In 2020, 2,100 people had to be taken care of by the Addictology Care, Support and Prevention Center (CSAPA) for gambling addiction, 82.2% of whom are men (OFDT, report of August 2022). This represents a slight decrease compared to 2019 (2,300 people).
.