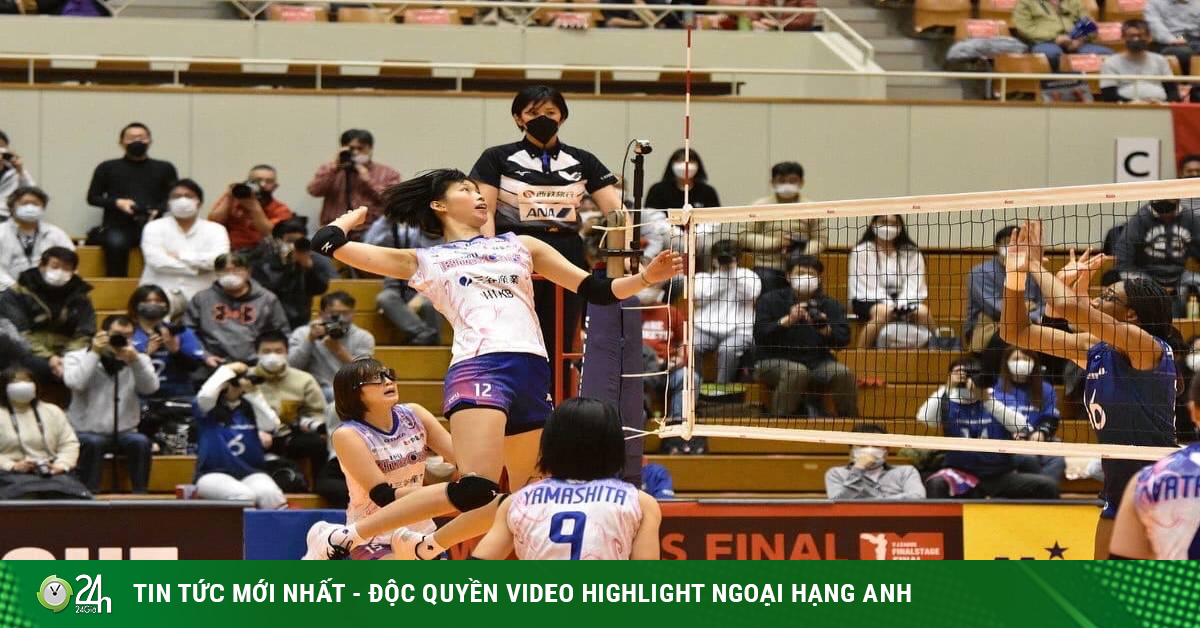 (Sports news – Volleyball news) Just being able to play in the role of an assistant most of the time in Japan is a worry for Thanh Thuy's fans.

Video of Thanh Thuy's performance in the color PFU BlueCats
Thanh Thuy, out of her forte, still reports good news
Basically, the second trip to Japan of the current number 1 female volleyball star in Vietnam – Tran Thi Thanh Thuy was a great success. Compared to the time in 2019 when wearing a strong team Denso AiryBees, this time Thanh Thuy is used regularly and contributes greatly to PFU BlueCats.
Thanh Thuy (No. 12) still plays great in the role of the main player when given the opportunity
However, at PFU BlueCats, Thanh Thuy is not allowed to play in the position of a school owner. The reason is very simple, because the person playing the main role in the Japanese team is Cuban foreigner Melisa Valdes, who proved too physically superior.
Just being able to play as an assistant most of the time in Japan is a worry for Thanh Thuy's fans in particular as well as the Vietnamese women's volleyball team in general. The 31st SEA Games is near, and that worry has been somewhat alleviated.
In the match on March 12 with Okayama Seagulls Club, Thanh Thuy was used by coach Masayasu Sakamoto in the main position. And this is a match where the Vietnamese athlete played well when he scored 26 out of 97 points won by this team. However, this match PFU BlueCats still lost 1-3.
In the last match of PFU BlueCats with Body Queenseis on March 23, Thanh Thuy had to return to the auxiliary position. This match "Blue Cat" unfortunately lost 2-3.
Sad result of Thanh Thuy team on 23/3
"Lion King" Wilfredo Leon shines in Italy
At the Italian SuperLega, the smasher named the world's best striker Wilfredo Leon continued to prove his brilliant form. Cuban male volleyball star currently plays for Perugia club.
Wilfredo Leon (blue shirt) just shines brightly
In the match on March 22, Perugia faced Lube Civitanova, the owner team of another top male volleyball star, Ivan Zaytsev. This was a match where Wilfredo Leon played great, making a big contribution to Perugia's 3-0 final victory. The scores of the sets are 25-21, 25-22 and 31-29, respectively.
Former teammate Thanh Thuy dreams of surpassing Vietnam – Thailand at SEA Games
SEA Games 31 is approaching, and now is the time for volleyball teams in the region to hurry to prepare for the biggest sports festival in Southeast Asia. With the Philippine volleyball background, the golden dream of the women's volleyball team will be in the star Alyssa Valdez, as revealed by the country's media.
There is much to be said about this girl. Alyssa Valdez is 28 years old this year, the age that is considered the most ripe in her career. At the women's volleyball tournament in the Philippines, Alyssa Valdez has won the title of the best athlete for four consecutive seasons since 2016. Although she is only over 1.75m tall, she has a range of up to 3.10m.
And more importantly, Alyssa Valdez was a teammate of Tran Thi Thanh Thuy at Attack Line Club in the Chinese Taipei National Championship. At the upcoming SEA Games, fans can expect an interesting confrontation between Thanh Thuy and Alyssa Valdez, two leading volleyball players of the two countries Vietnam and the Philippines.
Source: https://tcdulichtphcm.vn/the-thao/thanh-thuy-bong-chuyen-danh-trai-so-truong-o-nhat-van-bao-tin-…Source: https://tcdulichtphcm.vn/the-thao/thanh-thuy-bong-chuyen-danh-trai-so-truong-o-nhat-van-bao-tin-vui-c28a28229.html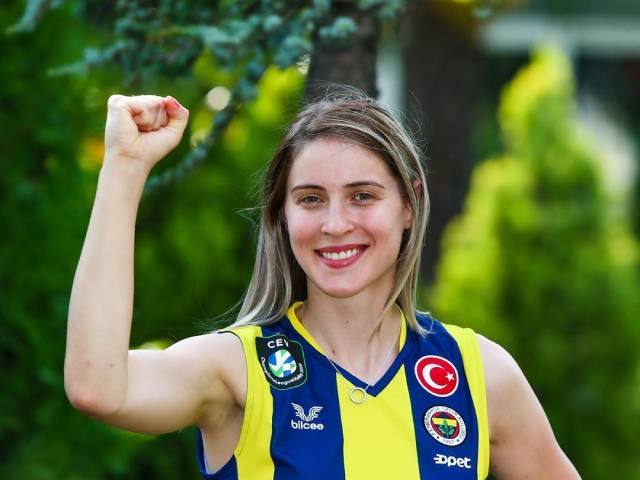 (Sports news – Volleyball news) Black luck seems to have not stopped clinging to volleyball beauty Bianka Busa when she just shared a picture of a broken arm that made everyone feel sorry.
According to Tien Long (Synthesis) (Ho Chi Minh City Tourism Magazine)
.