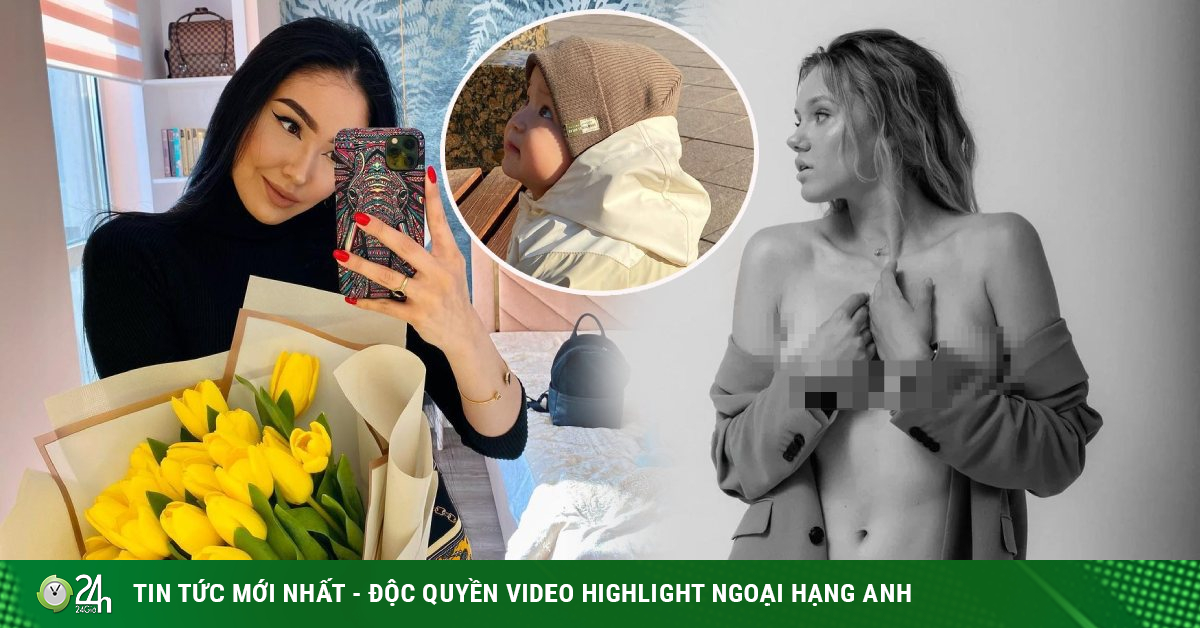 (Sports news, volleyball news) The son of "volleyball goddess" Sabina inherits beauty from her mother, while the beauty Yuliya Miniuk makes fans stand still because of the hot set of photos.

Goddess Sabina shows off her son, revealing the body of "ten thousand people"
At the end of 2021, fans were surprised when the once "volleyball goddess" Sabina Altynbekova confirmed giving birth. Not only that, but she also decided to publicize pictures of her nearly 1-year-old son, which has been kept secret for a long time.
With a mother who is a volleyball beauty and a father who is a successful businessman, the boy possesses an angelic beauty and is often dressed in "brand clothes" when he is revealed to the public.
"Volleyball goddess" Sabina proudly shows off her son
Sabina Altynbekova, born in 1996, is a former member of the Kazakhstan women's volleyball team. With a beautiful face, tall body and endlessly long legs, she quickly "caused a fever" when she attended the 2014 Asian U19 Championship in Taiwan.
From then on, every match featuring Sabina was almost filled with spectators. In 2018, she went to Vietnam to attend the international women's volleyball tournament and was crowned Miss Ao Dai for foreign athletes.
On December 26, 2020, Sabina suddenly announced her marriage to businessman Sayat Tostykbayev and enjoyed life like a "queen". She often shows off photos of supercars, expensive yachts and trips around the world with her husband. However, what surprised fans most is that Sabina still maintains the same beautiful body as when she competed.
Sabina's son is almost 1 year old, inheriting all the beauty from his beautiful mother
The boy is very mischievous, often his parents let him wear branded clothes
The enviable figure of "baby mother" Sabina
Belarusian volleyball beauties love to show off photos taken with film cameras
The name Yuliya Miniuk is famous in the Belarusian women's volleyball village. In addition to a promising career, the beauty born in 2000 also attracts a large number of fans thanks to her beautiful appearance. Browsing through Miniuk's Instagram page, fans often enjoy bold but equally artistic photos.
It is known that she has a passion for photography, even setting up an Instagram page to post pictures taken with her favorite film camera. The "hot" images make many fans flutter before the seductive beauty of Yuliya Miniuk is not inferior to the model.
Yuliya Miniuk often posts hot photos on social networks
It is known that the beauty born in 2000 has a passion for photography, especially film photography
Besides his personal Instagram page, Miniuk also set up another Instagram page to share many photos taken with his favorite film camera.
American volleyball beauties play hard to welcome the new age
Jamie Robbins, born in 1998, is a member of the UCLA volleyball team (University of California, Los Angeles). However, this beauty is better known as a social media star in the fields of modeling, beauty and lifestyle.
Not long ago, Jamie Robbins had a grand 24th birthday party with friends. Her party photos are loved by fans for their youthful, modern and extremely flattering colors.
Beautiful Jamie Robbins shows off pictures of her 24th birthday party
As a fashion and lifestyle social media star, Robbins' photos are always visually stunning.
Source: https://tcdulichtphcm.vn/the-thao/nu-than-bong-chuyen-sabina-khoe-quy-tu-my-nhan-yuliya-khien-fa…Source: https://tcdulichtphcm.vn/the-thao/nu-than-bong-chuyen-sabina-khoe-quy-tu-my-nhan-yuliya-khien-fan-xuyt-xoa-c28a29432.html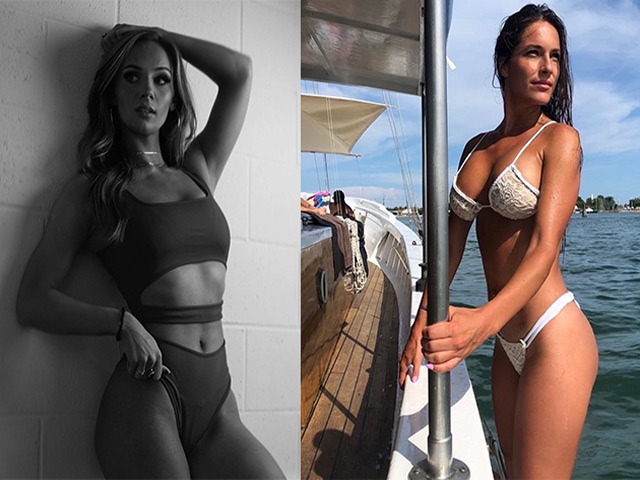 (Sports news) Soccer beauty Agata Isabella Centasso caught the attention of fans when she posted a new image of herself, while female wrestler Anna Jay showed off her "cool" figure.
According to Do Anh (Synthesis) (Ho Chi Minh City Tourism Magazine)
.