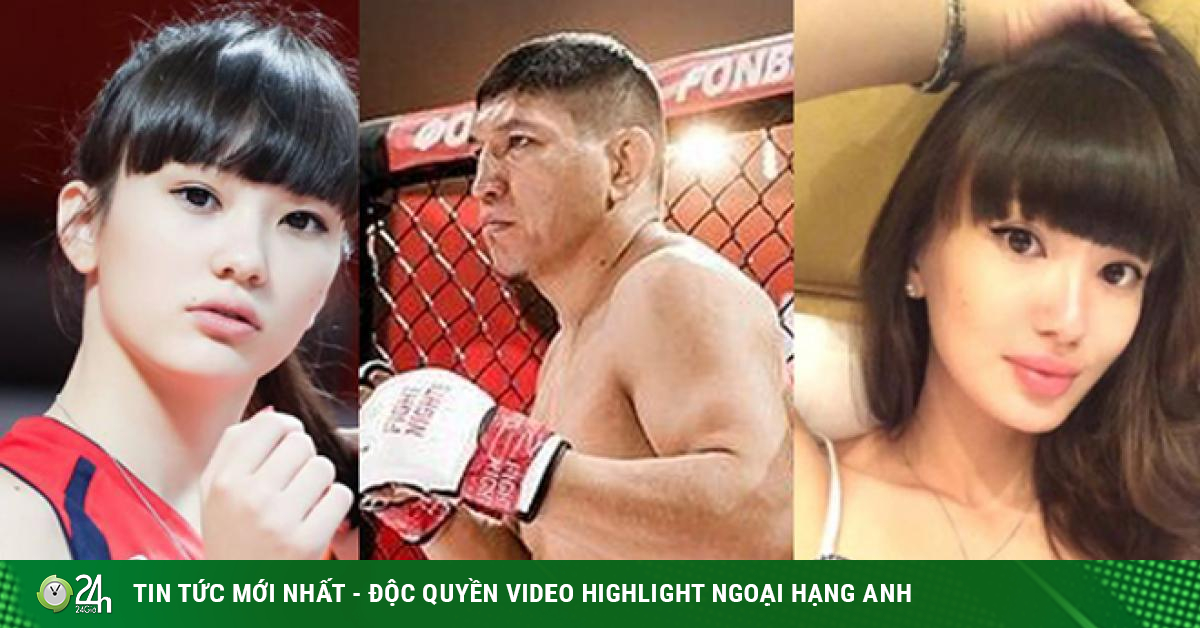 Tuesday, January 5, 2021 00:04 AM (GMT + 7)
(Sports news, volleyball news) MMA boxer who loves volleyball "Goddess" feels down when "dream girlfriend" gets married.
"Buffaloes are slow to drink cloudy water", that is the story that Kuat Khamitov, a Kazakh martial artist, shared after the beautiful volleyball Sabina Altynbekova "got on the flower carriage". On December 25, the 24-year-old volleyball "Goddess" announced the wedding image on social networks, this is very shocking information for the boys who love this beater.
Sabina (left) got married, causing fellow MMA fighter, Khamitov (right) to almost collapse
Sabina's accounts on the 1 million followers' personal page were shocked, because the 24-year-old girl had never talked about falling in love with anyone before. Some accounts even threatened to "unfollow" Sabina because they could not bear this fact.
Kuat Khamitov is one such person. Although he is strong on the MMA stage (19 wins, 7 losses), he hesitates to get acquainted with Sabina and people often say "Buffalo slowly drinks cloudy water". In October 2020, Khamitov said he wanted to approach Sabina, but he was afraid he should ignore the opportunity.
Boxer Khamitov said he is working hard to become a UFC puncher, so he just wanted to get acquainted with Sabina when he was a member of the largest MMA arena in the world. However, even getting acquainted with Sabina at that time, Khamitov was "later" compared to Sayat Salmanuly. Male businessman and comedian, Salmanuly became the husband of the most beautiful beater in the world on December 25.
"Sabina, I wanted to take care of you, but you" escaped "(by marrying another man). Congratulations! I respect that decision with all my heart. I hope you too happy, "Khamitov wrote on his personal Instagram on January 2.
"You are an extraordinary person. I wish all the women are as cute and beautiful as you. I am sure you will be a great mother and wife. For everyone, I want to say don't be easy. The search for a soulmate is still going on ", even though he was a latecomer, the 32-year-old boxer sent his wishes to the couple Sabina.
Before that, Khamitov announced that he liked Sabina and would marry her when he attended a TV show in Kazakhstan. He admitted to having met Sabina several times at several events and Khamitov continued to pay attention to the female volleyball player who normally wears the No. 20 shirt.
Source: http: //danviet.vn/nu-than-bong-chuyen-sabina-cuoi-nghe-si-hai-vo-si-mma-suy-sup-50202151053674.h …Source: http://danviet.vn/nu-than-bong-chuyen-sabina-cuoi-nghe-si-hai-vo-si-mma-suy-sup-50202151053674.htm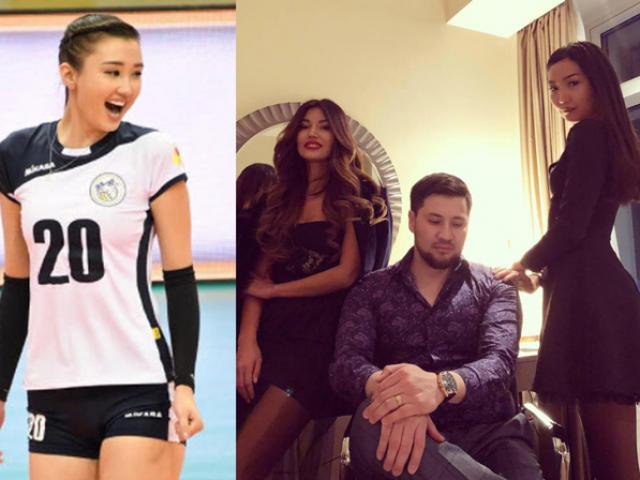 (Sports news, volleyball news) The identity of the beautiful woman's husband has been revealed.
.