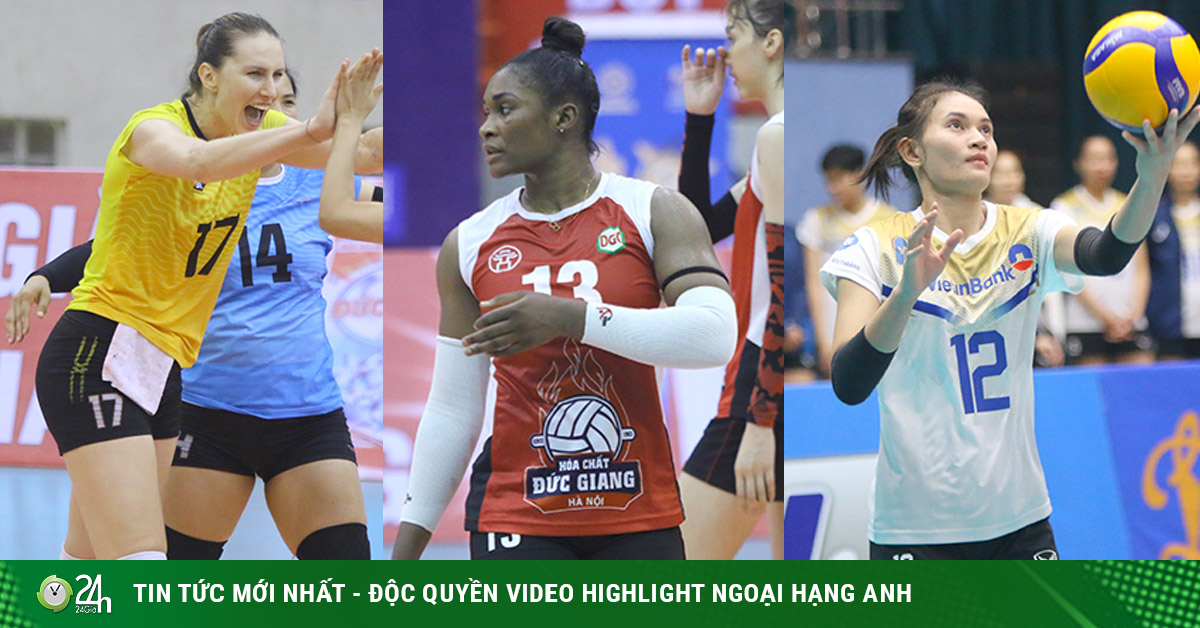 (Sports news, volleyball news) Polina Rahimova, Moma Bassoko, Kanjana Kuthaisong or Megawati Hangestri Pertiwi are foreign players who have left a strong impression after the group stage of the national championship 2022.

Megawati Hangestri Pertiwi (Ha Phu Thanh Hoa)
Ha Phu Thanh Hoa finished the group stage with 3rd place in Group B, including 3 victories over Bamboo Airways Vinh Phuc, Dak Lak and Vietinbank. In these matches, the opponent Megawati Hangestri Pertiw always leaves a great impression.
Megawati has made a great contribution to Ha Phu Thanh Hoa
With dangerous kicks full of power that is difficult to block, and extremely powerful hits on the net, the Indonesian female player becomes Ha Phu Thanh Hoa's most dangerous attack, a reliable destination. most of the passes from teammates.
Head coach Do Van Nien himself also recognized Megawati as the name he always trusted to fill the starting lineup, which was enough to see the importance and contributions of this foreign soldier to the team. Besides, Megawati is also very loved by her sunny smile every time she plays on the field.
Kanjana Kuthaisong (Vietinbank)
The Thai female owner is the name that has made the biggest contribution to bringing an underrated team like Vietinbank into the quarterfinals of this year's national championship. When coach Pham Thi Kim Hue's army was mostly young players, Kuthaisong combined with the beautiful two-player Nguyen Thu Hoai to create a pair of cards worth watching, helping Vietinbank's attack power become powerful. more.
Kuthaisong is Vietinbank's best attack
Having a very comprehensive set of skills from a good kick, a smart block, a solid step 1 defense, especially an extremely diverse attack ability, Kanjana Kuthaisong is the most dangerous and effective attack. Vietinbank's best results in recent matches.
Witnessing Kuthaisong's impressive performance, coach Kim Hue spent many words with wings when affirming that she was the best Thai foreigner at this year's tournament.
Polina Rahimova (Geleximco Thai Binh)
As an excellent volleyball partner in the world for many years, Polina Rahimova has caused a "fever" when she became the best foreign player in the history of volleyball in Vietnam.
Polina is the fulcrum of both expertise and spirit for teammates at Geleximco Thai Binh
Although still facing many difficulties such as not being able to adapt to the playing surface, weather conditions or not receiving really favorable passes from her teammates, the 1m98-high female opponent still overcame and partly showed. gained skills that helped her "storm" in the international arena.
Not only has the ball hit the ball with stronger force of the male athlete, the top blocking situations, Polina also becomes a fulcrum when regularly correcting professional errors or encouraging the spirit of competition for teammates.
With Polina as the leader, Geleximco Thai Binh made remarkable progress in each match, having an impressive 3-0 victory over Ninh Binh Doveco's stars in the "death" table. With good expertise, friendly and professional personality, Polina Rahimova is the most loved foreign soldier this season.
Moma Bassoko (Duc Giang Chemical Hanoi)
Up to the present time, Moma Bassoko is clearly the foreign player with the best performance in this year's national championship. Even the Cameroonian female opponent is also the best player in the tournament after the group stage.
Moma Bassoko shows respectable level
With her "thunderbolt" smashes and teeming situations that are no different from "cannonballs", Moma Bassoko has proven why she has twice received the title of "Best African Women's Volleyball Player". Besides, Bassoko also has many situations when combining with assistants like Bich Thuy, or Ly Thi Luyen to form a solid line for the home team.
She was the most prominent factor helping coach Nguyen Huu Ha's army beat VTV Binh Dien Long An or Geleximco Thai Binh to win the first place in Group A "death". With Moma Bassoko in the lineup, Duc Giang Hanoi Chemicals became the brightest candidate for this year's national championship.
Source: https://tcdulichtphcm.vn/the-thao/ngoi-binh-bong-chuyen-gay-sot-khong-lo-1m98-chua-phai-la-so-1…Source: https://tcdulichtphcm.vn/the-thao/ngoi-binh-bong-chuyen-gay-sot-khong-lo-1m98-chua-phai-la-so-1-giai-vdqg-c28a34984.html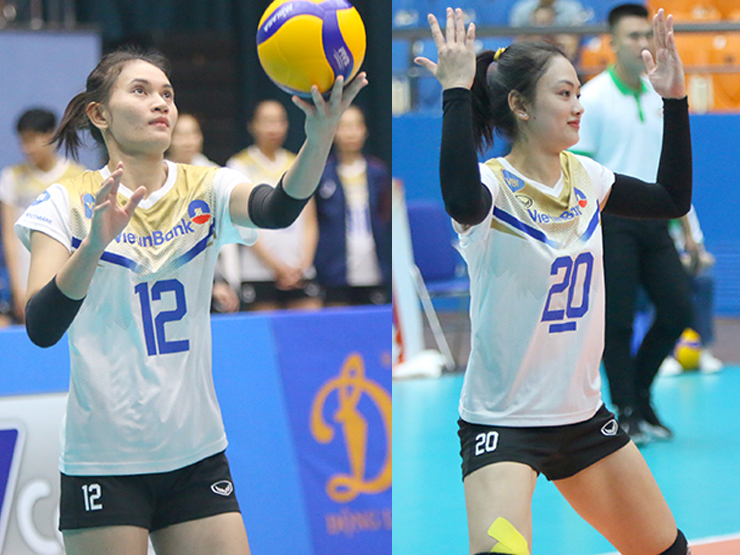 (Sports news, volleyball news) Vietinbank's main scorer Kanjana Kuthaisong has had interesting shares after joining the home team in the quarterfinals of this year's national championship.
According to Le Phong (Ho Chi Minh City Tourism Magazine)
.