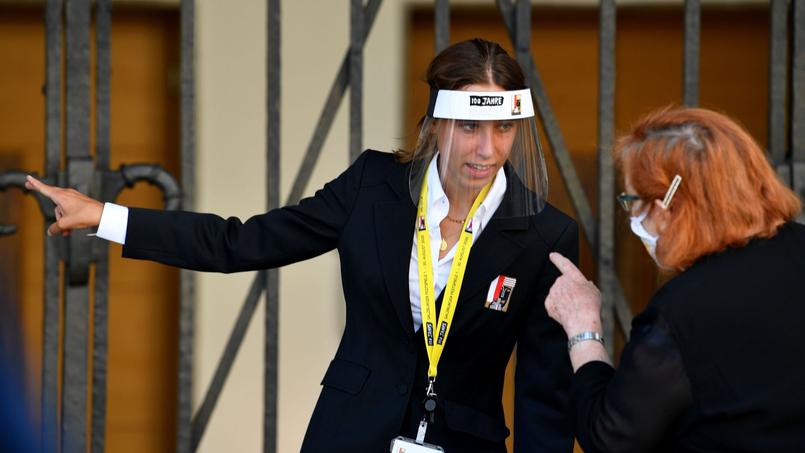 Popular with the public because they are more comfortable, these two options insufficiently prevent the spread of droplets carrying the virus.
They have appeared in the streets at the same time as the distribution of surgical or tissue masks. The transparent plastic visors cover the face like a flexible shield, away from the mouth and nostrils, not obstructing the breath of the wearer. A gain in comfort that some appreciate.
Bad news for their followers, scientists have just shown that they are ineffective in stopping the spread of the virus. The Florida Atlantic University team simulated, using water and glycerin, that a model was coughing and sneezing. In the process, she filmed the way in which fluids were propagated around thanks to a mesh of horizontal or vertical green laser rays.
At first, the visor blocks the forward projection of the droplets, but a significant quantity manages to escape under the visor and "in a large area" in front and on the sides of the person, even behind, we read in the study published Tuesday in the American journal Physics of Fluids.
The experiment was also reproduced with masks with valves. Verdict: "a large number of unfiltered droplets pass through the valve", report the researchers, which is not surprising since this type of mask is used to filter the air we breathe in, and not the air we breathe out .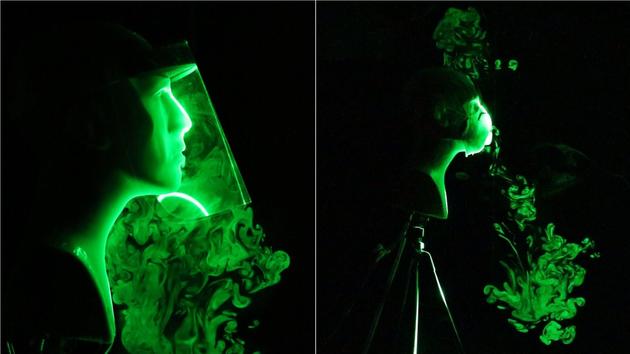 In this game, surgical masks and N95 (standard equivalent to FFP2 in the United States) confirmed their superiority, although differences were observed between the brands tested.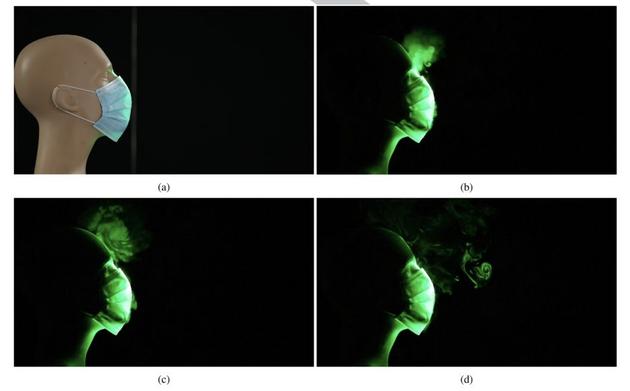 In France, the High Council of Public Health explained in May that visors can be used in addition to a surgical or general public mask, but in no way replace them. This option makes it possible, for example, to protect the eyes or the prescription glasses of people in frequent contact with the public (traders, reception staff, etc.). Wearing a visor alone in an area where the mask is mandatory results in a fine of 135 euros.
---
See also – Who are the anti-masks?
.