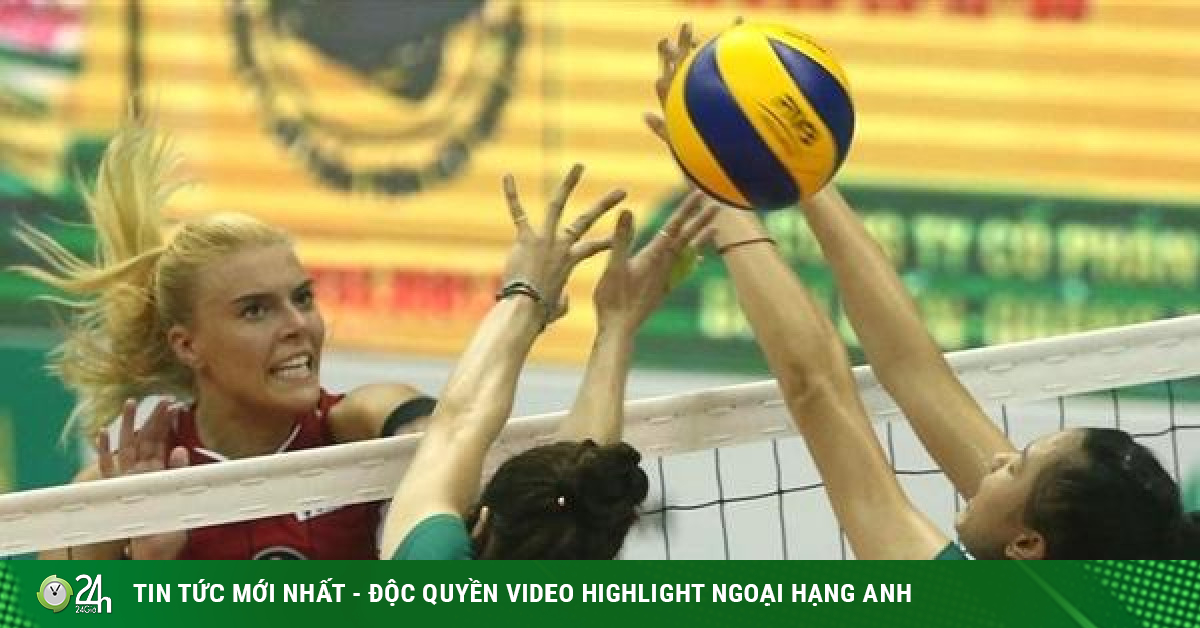 Vietnam volleyball is facing a historic turning point and fans of this subject hope that the tournament will not go in the footsteps of the V.League.

10 years after Kien's election, he robbed the forum at the V.League season review conference, it was the turn of another boss to stir up the Vietnamese professional sports scene. This time, it is Mr. Dao Huu Huyen at the Congress of delegates of the Vietnam Volleyball Federation (VFV), with a lot of the same thoughts as before, even though the two sports are completely different. Now, Vietnamese volleyball is facing a historic turning point and fans of this subject hope that the tournament will not go in the footsteps of the V.League.
Thoughts of Mr. Dao Huu Huyen
At the National Congress of the Vietnam Volleyball Federation, term VII (2021-2025) taking place on December 12, Mr. Dao Huu Huyen representing Duc Giang Chemical Club was the first to speak up. He made the audience really wake up with 15 minutes of delving into the chronic problems of volleyball in the country.
Chairman of Duc Giang Chemical Club Dao Huu Huyen.
First of all, the outstanding story of Vietnamese volleyball in 2021: transferring players and coaches between teams. Even those who don't really love volleyball know about the strange business of coach Pham Thi Kim Hue and Bamboo Airways Vinh Phuc earlier this year. At that time, Kim Hue and 3 students Ninh Anh, Phuong Anh and Thu Hoai still had a contract with the Bank of Industry and Trade (NHCT) but accepted to move to Vinh Phuc with an attractive bribe. However, NHCT did not allow these members to leave and filed a lawsuit with VFV, leading to the punishment that caused a stir in public opinion with Kim Hue.
After that, under the pressure of public opinion, VFV agreed to raise his hand and beat lightly, ignoring the disciplinary actions of Kim Hue and the students. In fact, VFV does not have enough legal basis to issue a disciplinary sentence, because the volleyball transfer regulation is too sketchy and has not been updated for the past 10 years.
Although he did not specifically mention the above incident, Mr. Dao Huu Huyen also implicitly supported Vinh Phuc in the transfer method. Before Vinh Phuc emerged with investment from Bamboo Airways and FLC Group, Mr. Huyen's Duc Giang Hanoi Chemical was a phenomenon of Vietnamese volleyball thanks to his bold spending on recruiting stars.
According to Mr. Huyen, it's time for volleyball to rebuild the transfer mechanism, creating favorable conditions for clubs who want to invest in the team… to spend money reasonably and sensibly. "Why is Vietnamese volleyball less and less attractive? Because turning to Ngoc Hoa, Kim Hue, back to Thanh Thuy, Bich Tuyen, there are not many athletes to choose from. In Duc Giang Chemical, we had to go everywhere to recruit talents, but people shunned and criticized us for being rich and going to win athletes. The problem is, we always follow the rules of the Federation, not wrong. A smooth transfer will help the value of Vietnamese athletes increase to 2 billion, 3 billion, even 4 billion. That is the true value of athletes, they are the top talents of the country's volleyball and deserve a high income," Huyen said.
Also related to the transfer of athletes, Mr. Huyen said that it is time for Vietnamese volleyball to reopen to foreign soldiers. More than 10 years ago, the wave of foreign soldiers helped the Vietnam National Championship resonate greatly, not only with domestic fans but also with overseas volleyball enthusiasts. The peak of foreign soldiers was the 2011 season, with a total of 22 stars from all over the world, including Thailand. In 2012, there were also 20 foreign soldiers competing across the country. Unfortunately, that was also the last year volleyball clubs were allowed to use international athletes.
Vietnamese volleyball needs a new direction.
At that time, VFV issued a ban because they thought that the teams relied too much on foreign soldiers without investing in development and giving opportunities to young athletes. Not to mention, the wave of foreign soldiers brought problems such as going at night, blowing prices in transfers. This ban has been opposed by experts since its appearance, because it goes against the plan to specialize in volleyball. However, it persisted for the past 10 years and pulled back the national championship. Without using foreign soldiers, many teams still fall into the situation of "old bamboo but bamboo shoots have not yet grown", leading to a decrease in the strength of the whole team.
Before the last Congress, many opinions called for VFV to bring back foreign soldiers. Therefore, fans can expect Mr. Huyen's additional voice to carry enough weight to make this a reality in the 2022 season.
Finally, Mr. Huyen did not forget to mention the eternal problem of Vietnamese professional sports: finance. It is also difficult to blame VFV and the clubs, because even in the "king sport" of football, the story of money always causes headaches for managers. However, the prize money of the current national tournaments is really too low and of course less attractive.
"It is necessary to double and triple the reward levels for national championships and youth tournaments. No one plays for a whole year just to receive a prize of 150 million for the whole team. I suggest to reward the champion team at least 500 million, second 300 million, third 200 million. If there is a shortage, I commit to sponsor 1 billion for this year's national championship, "said Huyen.
Don't follow in the footsteps of V.League
It is possible that Vietnamese volleyball will enter a major reform after the speech of the boss of Chemicals Duc Giang.
New VFV President Hoang Ngoc Huan offers 4 solutions to develop volleyball in Vietnam.
Notably, Mr. Huyen himself stood for election to the Executive Board of VFV and was approved. Besides, he also mentioned the establishment of Vietnam Volleyball Joint Stock Company (VPV) as the VPF of football to run the tournament professionally. If this happens, VPV will be born. However, will VPV become the extension arm of VFV, or push Vietnamese volleyball into the footsteps of V.League? No one can be sure at this point, but the controversies that VPF has created during the past 10 years will be a great lesson for VPV to avoid making the same mistake.
In theory, volleyball fans can expect VPV if this unit is born. First, the number of professional volleyball clubs is less than football. The national championship promises to be reduced to 6 to 8 teams in the coming years to increase quality and competitiveness. In addition, volleyball does not have a scene where a manager is involved in many teams. This will help VPV manage more conveniently.
Second, the number of professional volleyball players is also many times less than football. The mechanism for transferring and registering athletes is therefore easy to modify and update if needed. The time from here until the 2022 season starts is enough for VFV and VPV to renew their regulations, avoiding repeating cases like with Kim Hue and his students. Moreover, this is a golden opportunity for volleyball to be a model for other sports in Vietnam, including football. Possibly, volleyball rather than football will be the first sport to be operated on international commercial principles, by repealing the youth training compensation law and replacing it with a contract release fee, creating Civil transactions between clubs – unprecedented precedent in Vietnamese sports history.
Only then, will the cash flow between the clubs circulate, creating momentum for the training and development of athletes. Clubs that are strong for rice and bold for money can recruit the athletes they want, while other clubs have revenue to reinvest and look for new young talents.
After all, VPV can do better than VFV in fundraising. In recent years, the main sponsors for domestic tournaments are also sponsors for clubs. For sustainable development while avoiding unnecessary negativity, volleyball needs to be "socialized" more strongly and attract investment from many different sources.
4 solutions to help develop volleyball background
At the National Congress of Vietnam Volleyball Federation, term VII (2021-2025), Mr. Hoang Ngoc Huan – Chairman of the Board of Directors of Vietnam Cable Television Corporation was elected as the new Chairman of the Federation. Vietnamese volleyball team.
Right at the inauguration ceremony, Mr. Huan gave 4 solutions to help develop volleyball in the country. All of them promise to make a big change to this beloved sport.
Specifically, Mr. Huan said: "For Vietnamese volleyball to develop in the right direction, it is necessary to build a transparent legal and operational framework, helping Vietnamese volleyball to integrate more deeply with the region and the world. Next, VFV will review, consider, improve and change the domestic tournaments' institutions, towards the most professional tournaments. Especially expand and develop beach volleyball, thereby promoting beach tourism. Third, it is necessary to build the volleyball brand into a prestigious brand through communication development. In the coming time, VFV will accelerate the plan to build the brand of clubs and athletes so that volleyball step by step closer to the fans. Finally, VFV continues to promote the movement of playing volleyball into life, from students to agencies and organizations. Volleyball movement will be an important cradle for young talents to emerge and develop initially.
Source: https://antg.cand.com.vn/ Kinh-te-Van-hoa-The-Thao/bong-chuyen-viet-nam-truoc-buoc-ngoat-lich-su-…Source: https://antg.cand.com.vn/ Kinh-te-Van-hoa-The-Thao/bong-chuyen-viet-nam-truoc-buoc-ngoat-lich-su-dung-di-vao- vet-xe-driver-v-league-i638210/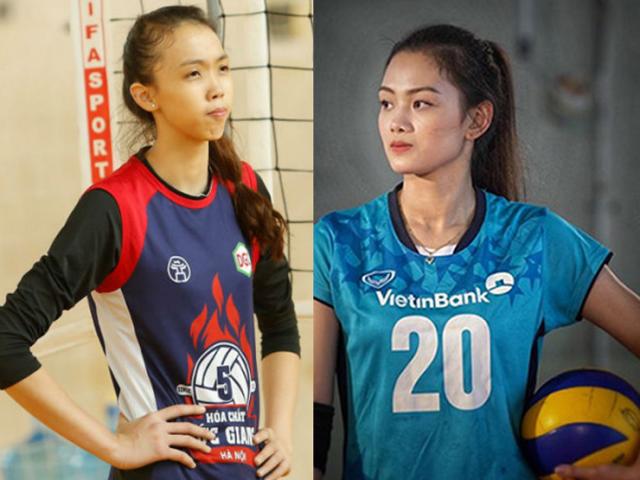 (Sports news, volleyball news) Having to face an opponent who understands the team well, the Bank of Industry and Trade receives more losses…
By Order (World security)
.