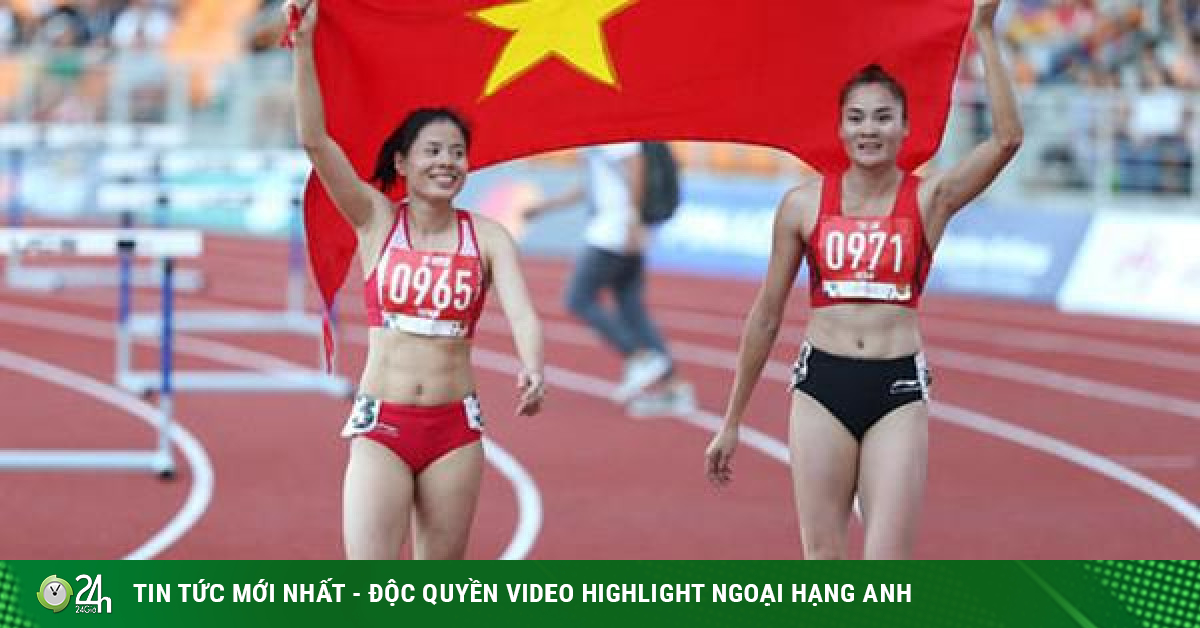 Saturday, May 15, 2021 00:04 AM (GMT+7)
(Sports news, Olympic news) The fact that a series of qualifying tournaments had to be canceled in the context of the re-emergence of the Covid-19 pandemic made it impossible for Vietnamese athletics to find official places to attend. Tokyo Olympic 2020
One of the greatest hopes of Vietnamese athletics is the men's and women's 4×400 m relay team – consisting of six athletes: Quach Cong Lich, Tran Dinh Son, Tran Nhat Hoang, Nguyen Thi Huyen, Quach Thi Lan and Nguyen Thi. Hang – was not able to go to Poland to attend the World Athletics Championships relay events 2021 taking place in early May.
Quach Thi Lan (0971) on the 400m track at the 2019 SEA Games. Photo: NGOC LINH
The attendance plan had been actively prepared for more than a year, and at the last minute had to be canceled due to the inability to find a flight back home for the players when the Covid-19 epidemic was very complicated in Europe.
Unable to attend the rare event held in the current situation, Vietnam athletics considered there was no tournament to earn an official spot to compete at the Tokyo Olympics.
A glimmer of hope has been placed on the International Olympic Committee (IOC), which has long had a rule to award some wildcard tickets to member countries that do not have athletes who have won an official place in each sport.
The last time Vietnamese athletics participated in the Olympic arena in this way was at the 2008 Olympics held in Beijing (China) with two special tickets awarded to Vu Thi Huong (women's 100m) and Nguyen. Dinh Cuong (800 m south).
According to Mr. Duong Duc Thuy, Head of Athletics Department under the General Department of Sports and Sports, the special provisions of the IOC are now narrowing to only one per country. Each country will make a shortlist and nominate an athlete by the deadline of June 21, 2021. The IOC will approve the right to participate on July 1 for countries to register this special member on the official list of participants within the next 3 days.
Vietnamese athletics will have to conduct a screening and select the best faces to award this special spot. The Olympics may still be an oversized playground for Vietnamese sports, but for athletes, this is the best opportunity to learn and gain experience, not to mention just being in this arena. great honor of a lifetime athlete.
The Vietnam Athletics Federation is expected to give a special prize to the Tokyo Olympics for Quach Thi Lan, the Vietnamese record, the ASIAD 2018 champion and the 2019 Asian gold medal at a distance of 400 meters. Some other excellent faces such as Le Tu Chinh (100 m women), Tran Nhat Hoang (400 m men)… were also boldly proposed by experts, enriching the list of nominations and selections as well as answers. meet the requirement to be a worthy representative of Vietnamese athletics in the Olympic grand arena.
Up to the present time, Vietnamese sports have 8 athletes who have won official places to attend the Tokyo Olympics, including: Nguyen Huy Hoang (swimming); Le Thanh Tung, Dinh Phuong Thanh (gymnastics); Nguyen Van Duong (boxing); Do Thi Anh Nguyet, Nguyen Hoang Phi Vu (archery); Luong Thi Thao, Dinh Thi Hao (rowing boat race).
Weightlifting, badminton, swimming and taekwondo are waiting for the final official slots besides the special tickets of athletics.
The Tokyo Olympics will take place from July 23 to August 8 in Tokyo and a number of other nearby cities in Japan. The congress includes 33 sports with 339 competitions, and is expected to attract more than 11,000 athletes from 205 delegations.
Source: https://tcdulichtphcm.vn/the-thao/dien- Kinh-viet-nam-du-olympic-bang-suat-dac-cach-c28a6528.htmlSource: https://tcdulichtphcm.vn/the-thao/dien- Kinh-viet-nam-du-olympic-bang-suat-dac-cach-c28a6528.html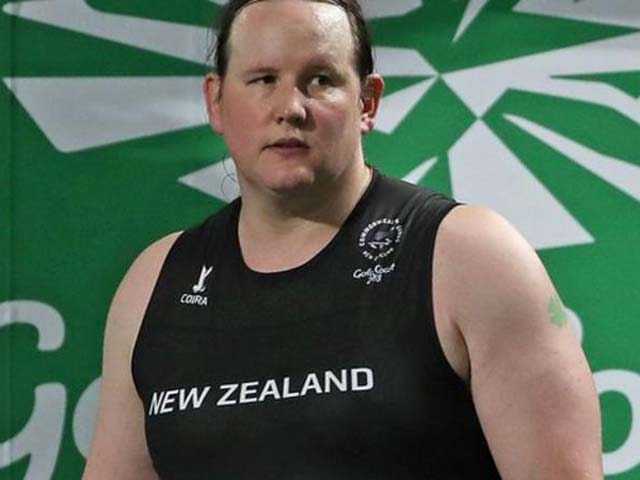 (Sports News) – Weightlifting athlete Laurel Hubbard is on her way to world sports history, when she becomes…
.