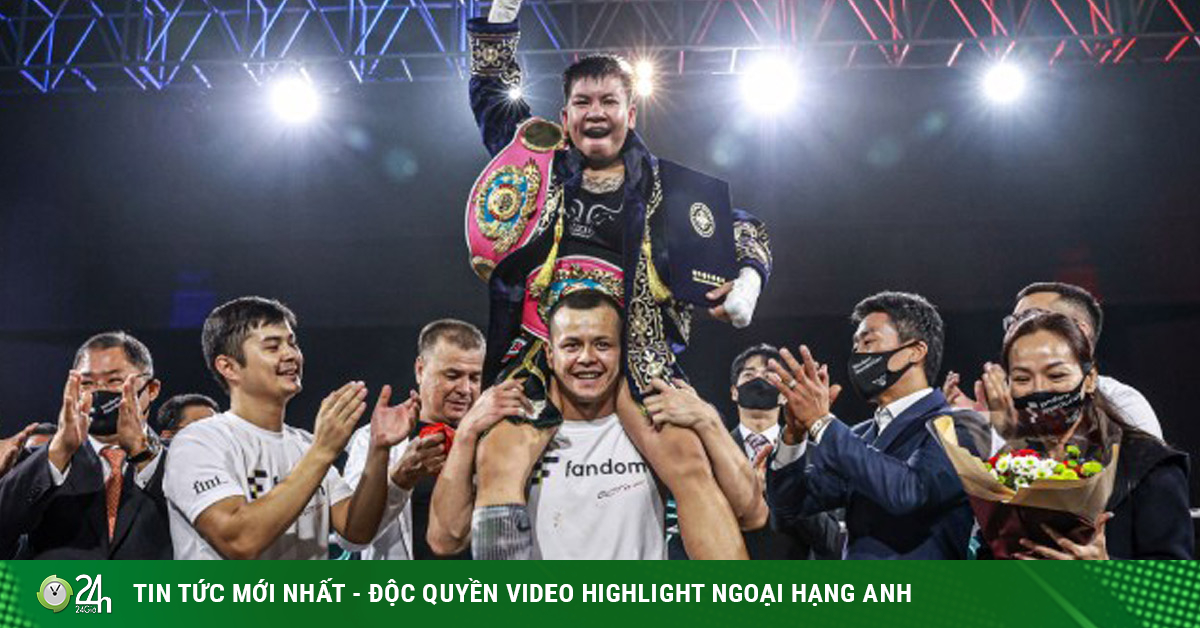 (Sports news, martial arts news) Having experienced many events to make a living by selling lottery tickets, the "snail snail" Thu Nhi won the world professional boxing championship belt, which is a miracle of Vietnamese sports. in the year 2021.

Thu Nhi's superior technique in the WBO World Championship match
At the end of October 2021, the Vietnamese sports village received a glorious historical milestone when Nguyen Thi Thu Nhi spectacularly won the WBO world lightweight professional boxing belt.
Thu Nhi entered Vietnamese boxing history with the WBO world belt
Thu Nhi entered the prestigious title match taking place at Wadong Ansan Gymnasium (Korea) as the "bottom door". Because Thu Nhi's opponent is the famous Japanese boxer Etsuko Tada, the boxer has dominated many noble titles of WBO, WBA or IBF and holds the number 1 position in the world.
Yet in 12 intense rounds, consuming a lot of physical strength and skill, the petite female boxer from Vietnam kept her cool head, often launching very beautiful combos, even without a fight. hesitated to create a very fierce tit-for-tat battle with an experienced opponent.
Thu Nhi's performance completely convinced the referees, thereby narrowly winning 96-94 to become the new world king.
The steel spirit of the girl who sold lottery tickets to become a national boxing monument
In the journey to enter the country's sports history as the first female boxer to win the world professional belt, many people were surprised to know about Thu Nhi's life of many events. in which she went to sell lottery tickets to make a living.
Not only growing up in a poor family in An Giang, Thu Nhi soon had to follow her mother to Ho Chi Minh City at the age of 7 after her parents divorced. Not long after that, Thu Nhi's mother disappeared, leaving her to live only with her grandmother. Thu Nhi had to work part-time jobs such as selling lottery tickets, serving dishes to washing dishes in restaurants to cover living and studying expenses.
Thanks to her resilience and independence, Thu Nhi caught the eye of a traditional martial arts and boxing coach in the district. Fate continued to test her when in 2014, Thu Nhi's grandmother passed away. Next, the mother that Nhi struggled to find was diagnosed with malignant cancer and had to undergo chemotherapy and surgery.
Yumi Narita, the opponent in the first title defense match in Thu Nhi's career, is scheduled to take place in March 2022.
In order to have money to treat her mother's illness, Thu Nhi worked even harder to practice, not afraid to participate in competitions from performances, movements to semi-professionals. Thu Nhi once again accepted to leave her family to live alone and rent a small, uncomfortable room near the sports house in Phu Tho (District 11, Ho Chi Minh City).
Heaven does not depend on people with a heart, the turning point of Thu Nhi's career came at the end of 2018 when she shocked the domestic and international martial arts world with an unbelievable victory over a female boxer who had 3 world championships. Brazilian Gretchen Abaniel at the Victory8 martial arts event held in Vietnam.
This shocking victory of Thu Nhi helped her fall in love with the famous boxing boss Kim Sang Bum. Having access to professional boxing thinking, Thu Nhi is becoming more and more perfect in tactical techniques.
The 25-year-old female boxer looks forward to many major tournaments in 2022
She continuously recorded her name in Vietnamese boxing history with the WBO Asia – Pacific championship belt in February 2020 and the latest is a resounding feat when winning the WBO world championship belt.
With what she has done, Thu Nhi is considered a great inspiration to young boxers who are pursuing their dreams with martial arts, especially Boxing. Sharing her intention in 2022, Thu Nhi said she is aiming for the first title defense match in her career, scheduled to take place in March 2022.
Thu Nhi's opponent was identified as Japanese boxer Yumi Narita (born in 1989) with a record of 6 victories after 13 professional matches with the same height of 1m64. However, due to the Covid-19 situation, the possibility of this match taking place is still open.
Next, she will attend the World Boxing Championship 2022. In May, Thu Nhi will represent Vietnam at SEA Games 31 at home. In addition, in November 2022, Thu Nhi will wear for the Can Tho team to attend the National Sports Festival.
Source: https://tcdulichtphcm.vn/the-thao/ky-tich-the-thao-viet-nam-2021-co-ban-ve-so-thu-nhi-gianh-dai-…Source: https://tcdulichtphcm.vn/the-thao/ky-tich-the-thao-viet-nam-2021-co-ban-ve-so-thu-nhi-gianh-dai-the-gioi-khong- tuong-c28a22499.html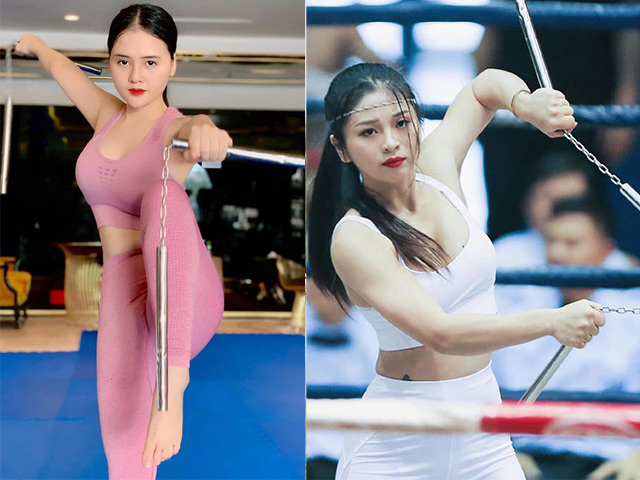 (Sports news, martial arts news) Vietnamese martial arts forums are constantly "waking up" in front of clips of nun performances…
According to Le Phong (Ho Chi Minh City Tourism Magazine)
.