(Tennis video, Novak Djokovic – Kwon Soon Woo, first round of men's singles Wimbledon 2022) The reigning Wimbledon champion Djokovic had a difficult opening match on his way to defending the throne.

After a bitter defeat to Rafael Nadal in the quarterfinals of Roland Garros 2022, Novak Djokovic only attended the grass-court tournament at Hurlingham Club in London (England) to run for Wimbledon. The first challenge for the defending champion is Kwon Soon Woo, the 81st world player from Korea. Last year, in the second round of the Serbia Open in his hometown of Serbia, Djokovic won this opponent 6-1, 6-3.
Novak Djokovic has many difficulties when rematching Kwon Soon Woo after first meeting more than a year ago
But in the rematch of Kwon Soon Woo, Djokovic faced many difficulties. The surprise soon came when 24-year-old Sao Mai from the land of kimchi had an early break thanks to a dangerous forehand to take a 2-1 lead in the first set.
However, in the 6th game, Djokovic successfully demanded a break thanks to his opponent's broken backhand. One more backhand from Kwon Soon Woo was enough for Nole to get a break in the hinge game before he won 6-3 back in the first set.
Unpredictable drama came in the second set when Djokovic played awkwardly and lost in the fourth game after serving and hitting the net quite recklessly, causing him to lead 1-3. Kwon Soon Woo then defended the 1-break advantage he had to win 6-3 in this set and leveled the score 1-1 after the first 2 sets.
In the third set, Djokovic's bravery was promoted at the right time. At game 8, the former world No. 1 flew to save the ball and fell, but then he still won a break when he hit a backhand across the court, forcing the opponent to make a mistake on his own. Djokovic won 6-3 in the 3rd set after a very cold but accurate direct serve.
In the 4th set, luck smiled on Nole when his ball hit the net in the 5th game, causing Kwon Soon Woo to clumsily make a mistake to help the star who has been crowned 6 times at the All England Club to have a break game. Holding the advantage in his hand, Djokovic held on to win 6-4 in this set and officially won the right to continue.
Defeating Kwon Soon Woo after 2 hours and 27 minutes despite losing 1 set to the opponent who is ranked 81 in the world, the number 1 seed from Serbia will enter the second round of this year's Wimbledon to meet the winner in the match between Thanasi Kokkinakis ( Australian) and Kamil Majchrzak (Polish).
Djokovic also officially reached the 80th round of victories at the only Grand Slam tournament on grass. He also set a record of all wins in 18 opening matches at Wimbledon.
Match specs:
| | | |
| --- | --- | --- |
| Novak Djokovic | 6-3, 3-6, 6-3, 6-4 | Kwon Soon Woo |
| 15 | Ace | 7 |
| 2 | Double error | 5 |
| 63/104 (61%) | 1 serve rate | 60/102 (59%) |
| 54/63 (86%) | Serve 1 to get a point | 45/60 (75%) |
| 20/41 (49%) | Serve 2 to score | 19/42 (45%) |
| 4/8 (50%) | Break Point | 2/6 (33%) |
| 112/206 (54%) | total score | 94/206 (46%) |
Source: https://tcdulichtphcm.vn/the-thao/video-tennis-djokovic-kwon-soon-woo-say-chan-1-set-cot-moc-lic…Source: https://tcdulichtphcm.vn/the-thao/video-tennis-djokovic-kwon-soon-woo-say-chan-1-set-cot-moc-lich-su-vong-1-wimbledon-c28a34205. html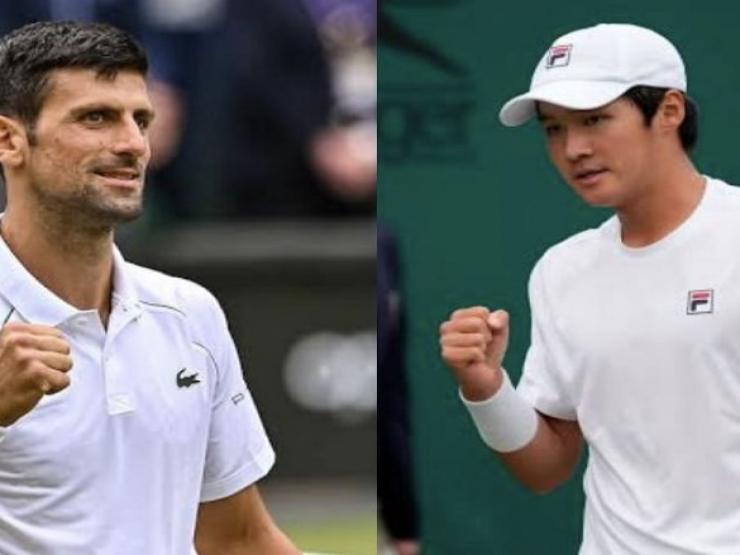 (Tennis live, Novak Djokovic – Kwon Soon Woo, 19:40, Wimbledon men's singles round) The Serbian star took advantage of the first match point he got to "finish" the opponent.
According to Dang Duc – Tuan Hai (Ho Chi Minh City Tourism Magazine)
.