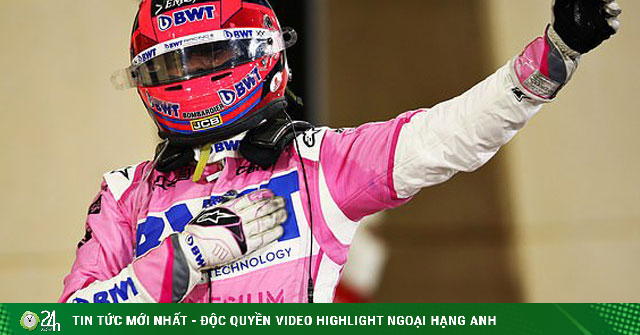 Monday, December 7, 2020 05:09 AM (GMT + 7)
(F1 racing result video) The absence of world champion driver Lewis Hamilton is an opportunity for other racers to seek victory at the Sakhir GP race. And Racing Point's Sergio Perez has made good use of that.
Video of Sakhir GP race:
The title F1 world championship in 2020 belongs to Lewis Hamilton, but the main development of the Sakhir GP 2020 race is not so less attractive. This week, the penultimate race of the season continued to take place at the Bahrain International Circuit and took the name Sakhir GP.
Sergio Perez finished first in the Racing Point cheers
The race has also had a number of changes to the driver due to current Covid-19 infected champion Lewis Hamilton, the driver George Russell, who grew up from the Williams training camp of the Williams team, was recommended only by Mercedes team to replace Lewis Hamilton.
Leaving the world's No. 1 driver is a good opportunity for other drivers to win a Grand Prix in their career. And in this race, the driver Sergio Perez of the Racing Point team was the one who took advantage of the opportunity to win the Sakhir GP with a time of 1: 31: 15.114. This is also the first time Perez has finished first in his career.
Ranked second is racer Esteban Ocon of Renault team. Meanwhile, Perez's teammate Lance Stroll also excelled at the third finish in this stage.
Detailed results of Sakhir GP 2020:
Source: http: //danviet.vn/video-ket-qua-dua-xe-f1-sakhir-gp-lan-dau-tien-ngot-ngao-cho-sergio-perez-5020 …Source: http://danviet.vn/video-ket-qua-dua-xe-f1-sakhir-gp-lan-dau-tien-ngot-ngao-cho-sergio-perez-5020207125101415.htm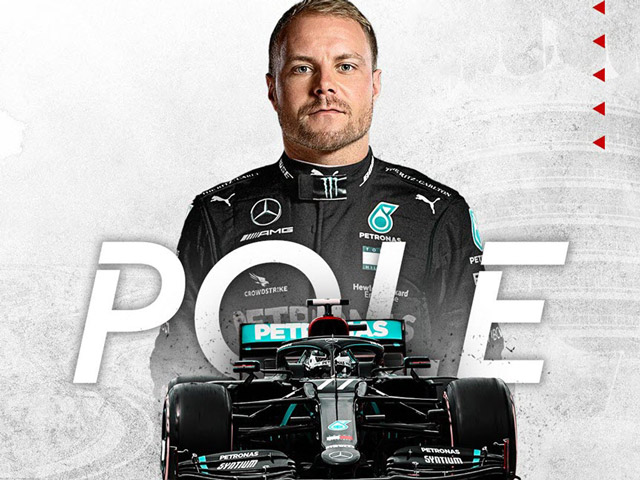 (Sports news – F1 racing news) On the day of the Sekhir GP 2020 classification, the driver replaced Lewis Hamilton, George Russell could not pass …
.