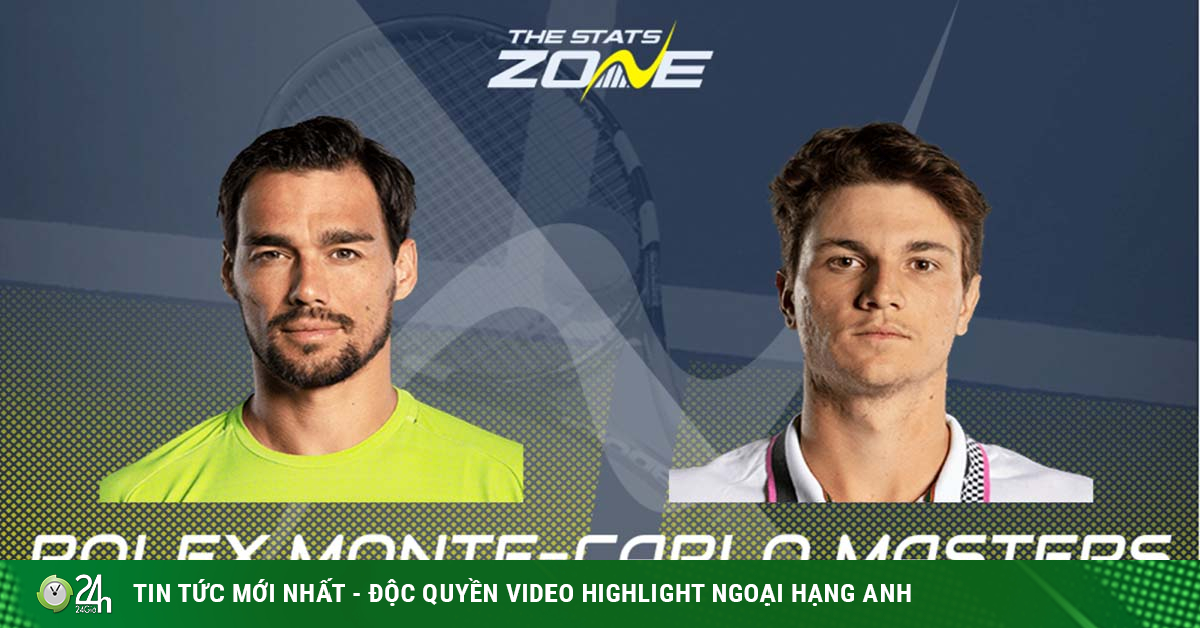 Wednesday, April 14, 2021 00:07 AM (GMT + 7)
(Sports news – Tennis news) Tsitsipas and Dimitrov both had quick 2-0 victories, while Berrettini lost to a player 3 years younger than him.
Berrettini was out of shock
ATP 10th place player Matteo Berrettini was suddenly kicked out of Monte Carlo in the second round by Spanish tennis player Alejandro Davidovich Fokina. Difficulty came to Berrettini in set 1 with the game break of Fokina in game 2. Although he won a break in game 7, Berrettini lost a break in game 12 and lost 5-7.
In set 2, despite having saved the break-point in game 6, Berrettini still let Fokina win his serve game, then couldn't get up and lost 3-6. In round 3, Fokina will meet the winner of Popyrin – Pouille pair.
Dimitrov won easily against Struff
Struff surprised his opponent 24 ranks above him on the ATP standings with a game break in game 3 set 1, but Dimitrov struggled in the last game and scored 5 consecutive games, thereby winning 6-3. In set 2, the Bulgarian tennis player saved 4 break points in the first 4 games before winning a break in game 5, from there to a 6-4 victory and closing the match with a 2-0 victory. In the second round, Dimitrov will face the 53rd French player ATP Jeremy Chardy, who needs 3 sets to get through the first round.
Tsitsipas proved class
Aslan Karatsev once made a bold impression at the last 2021 Australian Open. However, the encounter with Stefanos Tsitsipas in Monte Carlo is too difficult a task. Greek tennis player Tsitsipas is in good form and he soon proved the level of the player who is ranked 5th in the world.
Video battle Tsitsipas – Karatsev In set 1, the turning point came in game 4 when Tsitsipas got a break point and went straight to the 6-3 victory. In the next set, the advantage came even sooner with the 4th seed of the tournament. Tsitsipas broke Karatsev's game in game 3 and finished the set with a 6-4 victory. In the end, Tsitsipas entered the next round with a 2-0 victory. His opponent is the winner of the Millman – Garin pair.
Video Bautista Agut defeats Fritz Bautista Agut gently surpassed Fritz
Roberto Bautista Agut registered the next round with a seemingly extremely difficult match, but the end was not too difficult against Taylor Harry Fritz. Spanish tennis player Roberto Bautista Agut went through 2 sets with a total time of 1 hour 16 minutes to overcome the American opponent with the score 6-2 and 7-5.
The first set ended quickly in just 30 minutes. Set 2 even went through 12 games, but it actually only took 45 minutes. The experience of Bautista Agut, 32 years old and ranked 11th in the world was shown before Fritz, just 23 years old and currently ranked 30.
Video Fognini beats Kecmanovic
Bright Fognini, breaking the melancholy
Italian tennis player Fabio Fognini has been in stable form recently. The 33-year-old Italian is currently ranked 18th in the world. His rival is Serbian Miomir Kecmanovic, only 21 years old but has "climbed the rank" to rank 47.
Fognini (left) beat Kecmanovic to win tickets
The first set, Fognini did not take much effort to surpass the young player with the score 6-2. Even when Fognini was broken in the first game of the match, Kecmanovic could not take advantage of it and even lost the game four times in set 1.
However, the second set saw Kecmanovic's youth, causing Fognini to experience many difficulties. A tense match took place and set 2 was only decided in game 12. The final victory was still with Fabio Fognini, with the score 7-5.
In the end, after 1 hour 26 minutes of drama, Fognini beat Kecmanovic 2-0. The opponent of the Italian tennis player in the next round is Jordan Thompson from Australia, ranked 63 in the world.
Source: http: //danviet.vn/giai-monte-carlo-cuc-nong-tsitsipas-dimitrov-ghi-danh-berrettini-bi-loai-soc-5 …Source: http://danviet.vn/giai-monte-carlo-cuc-nong-tsitsipas-dimitrov-ghi-danh-berrettini-bi-loai-soc-50202113419519350.htm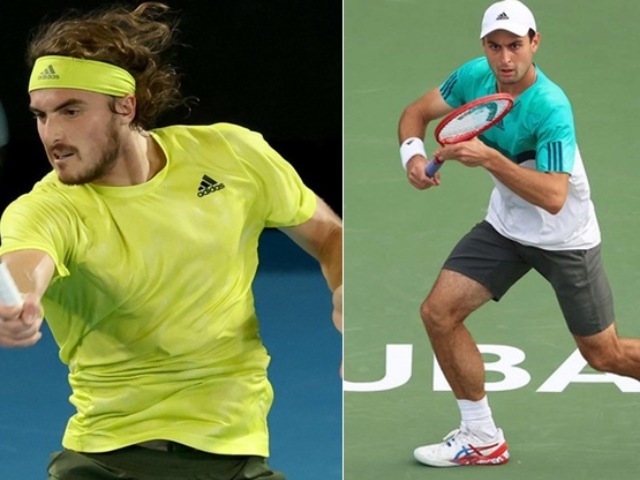 (Sports news, tennis news) Less than a day after hitting the first round, "phenomenon" tennis village Aslan Karatsev will have to step …
.