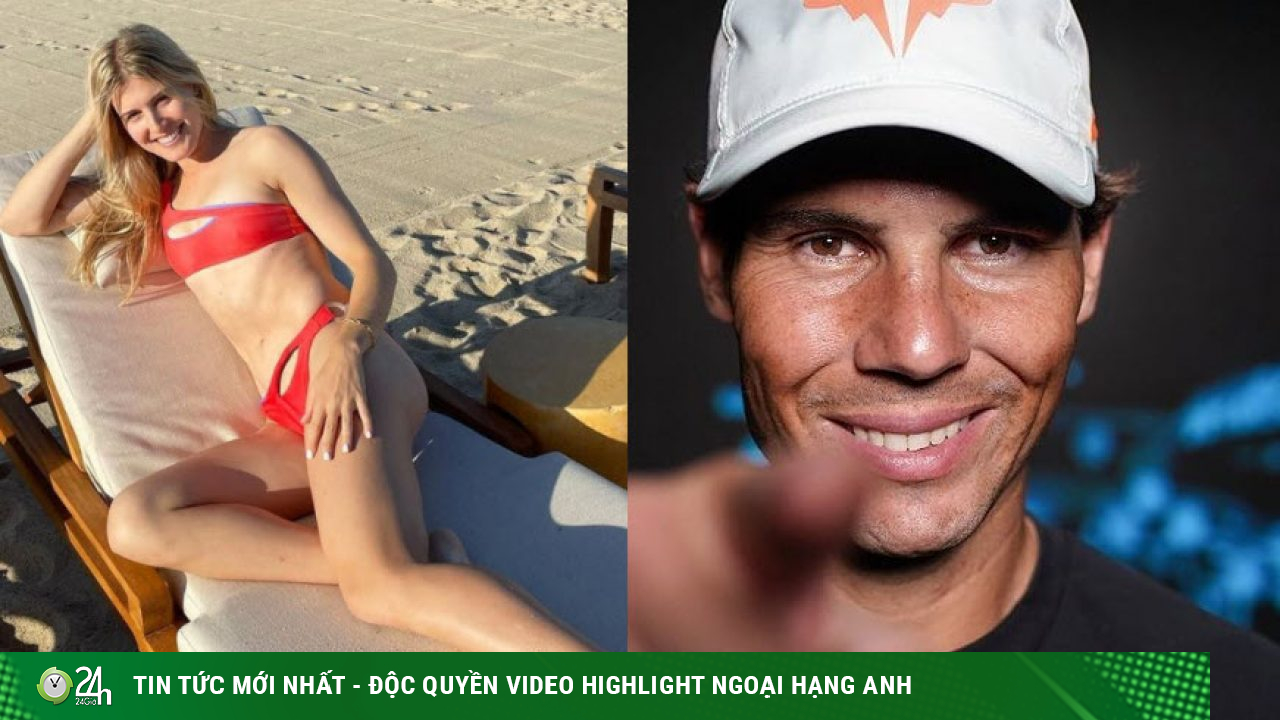 (Sports news, Tennis news) Weekly tennis news from February 22-28: Rafael Nadal was suddenly "not old and confused" when asked by a reporter about the number of titles he has won in his career after the Mexican championship Open 2022. Meanwhile, tennis woman Eugenie Bouchard transformed into a Barbie doll to celebrate her sweet birthday.

Nadal just won in Mexico forgot his trophy number
Video of Rafael Nadal convincingly winning Cameron Norrie in the Mexican Open 2022 final: Over the weekend, Rafael Nadal defeated both Daniil Medvedev and Cameron Norrie in the semi-finals and final of the Mexican Open to win the fourth ATP 500 tournament in Acapulco (Mexico).
Nadal beat Norrie in Mexican Open 2022 final after only 2 sets
After the 6-3, 6-3 victory over Medvedev on February 26, when Nadal attended a press conference, he was asked by a local journalist: "In 2005, you went to Mexico to compete in this tournament for the first time. first and then he won his 3rd championship 17 years ago. Now he has a chance to win his 91st career title. How do you feel?"
Nadal responded, showing his momentary absent-mindedness: "I've only had 90 titles, haven't I? I don't know the exact number yet." Immediately after, the reporter mentioned above reminded: "You have 90 titles and will soon be 91". "I wish it came true," said Nadal.
Video Rafael Nadal forgets the number of titles he himself has won:
Hot girl Bouchard wears sexy, doll-like clothes to celebrate her birthday
On February 27, beautiful female tennis player Eugenie Bouchard posted on her personal Instagram page, attracting more than 2.1 million subscribers "Follow" photos and clips of her organized by friends and relatives. 28th birthday in Malibu (California, USA) with the caption: "Surprising birthday of Barbie doll".
The Canadian beauty wore a tight pink outfit showing off her bright white skin and long legs when transforming into the famous Barbie doll character. Bouchard was also given a small doll by friends when cutting the birthday cake.
Bouchard wears pink and seductive makeup to transform into a Barbie doll to celebrate her 28th birthday
Outstanding beauty of the Canadian tennis player with friends as she welcomes the new age in Malibu
Bouchard is in love with her boyfriend Mason Rudolph, a football player for the Pittsburgh Steelers Club
Video Eugenie Bouchard transforms into a Barbie doll when celebrating her 28th birthday:
Djokovic gets "green light" to attend Madrid Masters
Recently, Feliciano Lopez, executive director of the Madrid Masters 2022 tournament (May 1-8), gave an interview to Marca newspaper about the ATP Masters 1000 tournament on clay in the Spanish capital this year. Will Novak Djokovic grant special privileges to attend, if Nole still refuses to receive the Covid-19 vaccine?
Novak Djokovic can attend this year's Madrid Masters as revealed by Feliciano Lopez
"I hope that next May Spain will be like it is now," Lopez said. The number of Covid-19 cases continues to fall, my country is fine, people won't have to die from the disease, things will get better and restrictions are minimal or no. I also hope that everyone can come in freely and that's what we want. In that case, Novak (Djokovic) will be welcome like all other players."
Djokovic has won the Madrid Masters three times, but the Serbian has not attended this tournament since 2019 until now.
Zverev changed his mind dizzy, attended the Davis Cup after the scandal of disrespect to the referee
After being kicked out of the 2022 Mexican Open, he had to pay a fine of $40,000 to the World Men's Tennis Professional Association (ATP) for repeatedly banging his racquet on the referee's chair and swearing at referee Alessandro Germani on February 23, Alexander Zverev has just caused another surprise.
Alexander Zverev has expressed regret for his angry behavior at the Mexican Open
According to AFP news agency, the defending Olympic champion Tokyo has changed her mind and agreed to return to play for the German tennis team as the guest of the Brazilian team in Rio de Janeiro on May 4 within the framework of the team cup. men's Davis Cup.
The last time Zverev played at this tournament was in 2019. The presence of this player in the German tennis team made captain Michael Kohlmann decide to eliminate Daniel Altmaier to pave the way for Zverev's return.
Video of Alexander Zverev repeatedly smashing his racquet into the referee's chair at the 2022 Mexican Open:
Beautiful lady Raducanu got a deadline, missed the Monterrey prize
Young talent Emma Raducanu has just decided to withdraw from the WTA Monterrey (February 26 – March 6) in Monterrey (Mexico) due to injury. The British "Morning Star" who won the US Open last year hopes that she will recover in time to attend the WTA Indian Wells tournament (March 9-20) in the US.
Talented young tennis player Emma Raducanu quits tournament in Monterrey due to injury
Source: https://tcdulichtphcm.vn/the-thao/nadal-dang-tri-kho-ngo-my-nhan-bouchard-tinh-tu-ben-ban-trai-t…Source: https://tcdulichtphcm.vn/the-thao/nadal-dang-tri-kho-ngo-my-nhan-bouchard-tinh-tu-ben-ban-trai-tennis-24/7-c28a26624.html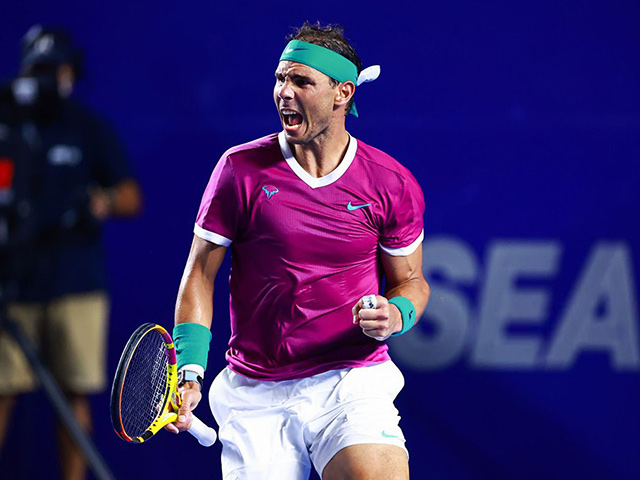 (Tennis video, Rafael Nadal – Cameron Norrie, Mexican Open final) Nadal has really returned to the image of a top tennis player when he overcame the excitement moments of his opponent.
According to Dang Duc (Synthesis) (Ho Chi Minh City Tourism Magazine)
.