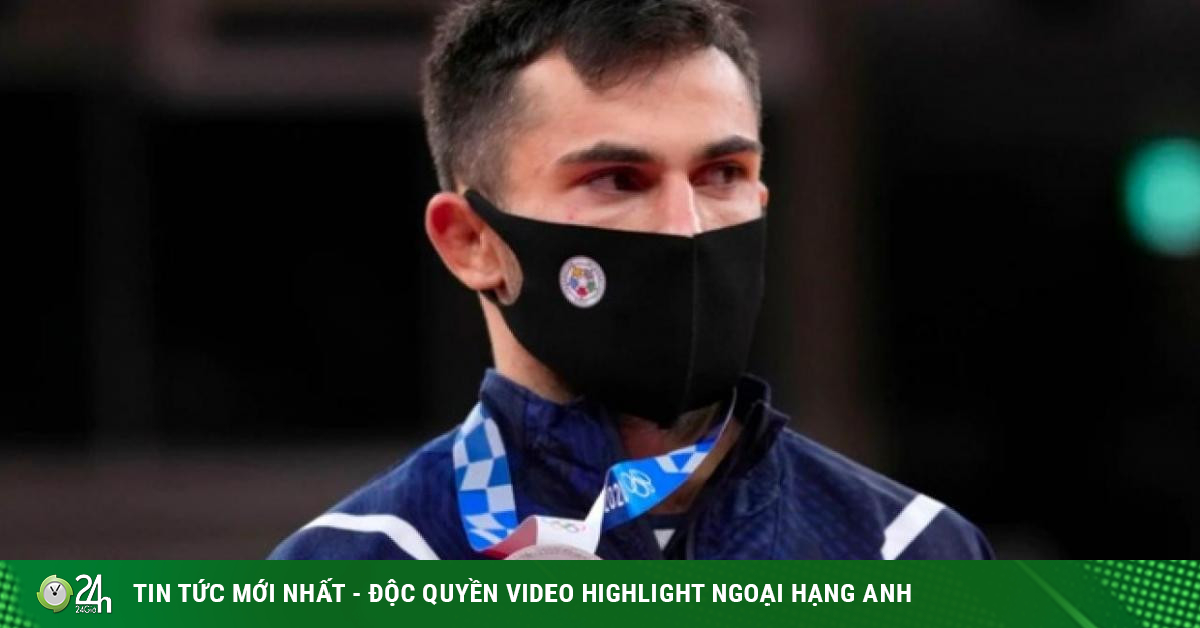 Monday, August 2, 2021 00:56 AM (GMT+7)
The organizers of the Tokyo Olympics 2021 have stripped the rights of two Georgian judo fighters who have just won silver because they were out to visit.
On July 31, the Tokyo 2021 Olympic Organizing Committee confirmed information that two athletes competing at the 2021 Olympics were expelled, due to voluntarily leaving the athletes' village to travel.
Vazha was stripped of the right to compete for violating epidemic prevention regulations
Specifically, on July 27, two Georgian male Judo fighters left the athletes' village to go to Tokyo TV tower and some nearby places for tourism, then they were discovered by local media. .
Organizers spokesman Masanori Takaya said: "They are not allowed to compete in Tokyo 2020 anymore, after having their license revoked. No one is allowed to leave the athletes' village for sightseeing purposes."
According to Marca, the two athletes who were disqualified are Lasha Shavdatuashvili, 29, and Vazha Margvelashvili, 27.
These two Georgian judo fighters won silver in the 73kg and 66kg respectively at the Tokyo 2020 Olympics.
However, soon a Georgian official explained that Lasha and Vazha had gone out to meet acquaintances living in Tokyo.
"No one stops them when they go out. So they think they can move freely. They just want to go out for a breath of fresh air, relax after a hard day of competition, when they have to follow the rules. strict epidemic prevention regulations," this person told AFP.
The Georgian official also said that the judo duo were stripped of their licenses to attend the Olympics on July 30, then left Japan and returned home.
Because the Covid-19 situation is happening very unpredictable and to ensure safety, the Tokyo 2021 Olympic Organizing Committee has asked all participating athletes to strictly follow the principles of epidemic prevention.
Violations will result in disqualification from the competition and expulsion from Japan.
Source: https://www.baogiothong.vn/hai-vdv-gianh-hcb-bi-truc-xuat-khoi-olympic-tokyo-vi-ly-do-kho-do-d5…Source: https://www.baogiothong.vn/hai-vdv-gianh-hcb-bi-truc-xuat-khoi-olympic-tokyo-vi-ly-do-kho-do-d518750.html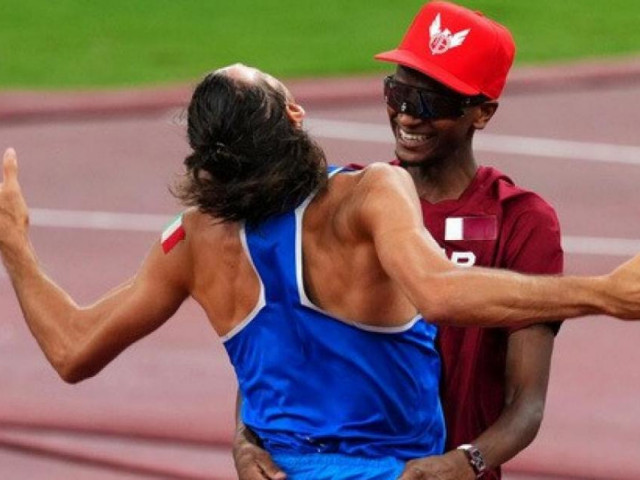 Athletes Mutaz Essa Barshim (Qatar) and Gianmarco Tamberi (Italy) won the gold medal in the high jump content of the Olympic athletics 2021.
.